I wanted to be sure to show you all the collars i made for Qwill and Shiner. Qwill's is the blue and green stripe and Shiner's the hearts.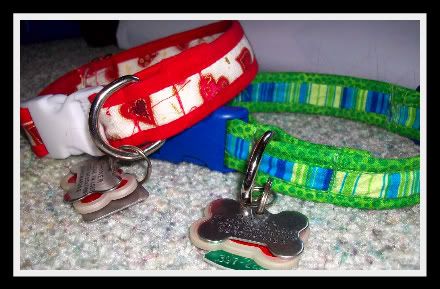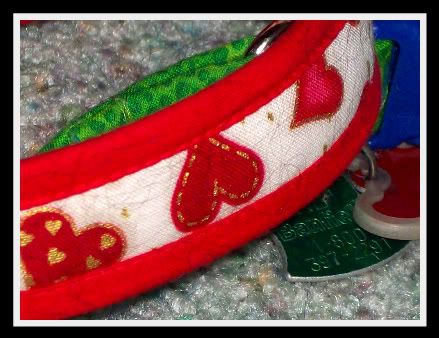 I also have martingales done for Daisy and (almost done) with Calli's (Daisy's new playmate). I'm only almost done with Calli's because mom was apparently right about her sewing machine.... and i gave it a heart attack. It's not working anymore and i have to finish it by hand :( it's super cute tho!
And lastly, how is Trophy doing 48 hours post surgery?
so good he's peeing on the floors, wrestling with Shiner, and tormenting Koda.