*Morning Dew, much less sticky than Mountain Dew.
Trophy woke me up at exactly 8am again this morning, and i decided instead of taking them potty and going back to bed for an hour to actually get up and go play.
I'm uploading the video to youtube, so i'll post it as soon as it's done loading. In the mean time, here is Monster soaking wet from wrestling in the dew.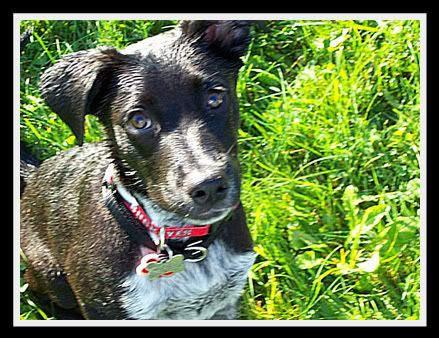 I'm off to the vet with Koda here in a few minutes, he's chewed his back feet to peices and i want to make sure they get checked out so they're not infected. Most days he's not chewing/scratching much, but the past two days have been getting worse. So, I'll post that video when i get back.