Today, despite the fact that Trophy and Shiner have completely regressed and forgotten what it's like to be potty trained (don't get me started on that topic of conversation right now); I pulled out some recipes that i had found a while ago for dog treats. And i'm going to share them with you.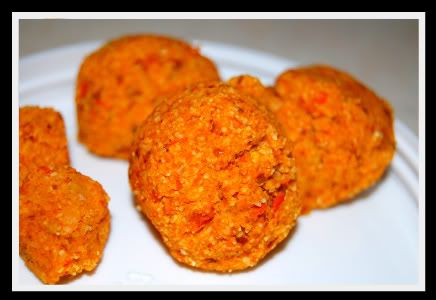 The first is for Pumpkin Treats. I modified this one a lot from the recipe i had. This is how I made them:
1 large can (29oz.) of Packed Pumpkin (NOT pumpkin pie filling!)
1 box (14oz.) Cream of rice cereal (you could also use cream of wheat)
1 cup Grandma Lucy's True freeze-dried dog food Chicken flavor (large chunks of Chicken removed)
approx 1 to 1 1/2 cups finely chopped carrots and celery
finely chop the carrots and celery, place between several layers of paper towels and press between two plates. Microwave for about 2 minutes. We are trying to get as much water out of the veggies as possible.
Mix all ingredients in a bowl.
Spoon portions onto GREASED cookie sheets. I used a 1/2 teaspoon measure to make training-sized treats and a Tablespoon to scoop out some larger treats. Those were a bit large, i would do a 1/2 tablespoon next time.
Bake in a pre-heated 300 degree oven until the treats come out rather firm to the touch. For the 1/2 teaspoon treats 20-30 minutes. For the 1 Tablespoon treats 40-45 minutes.
The verdict?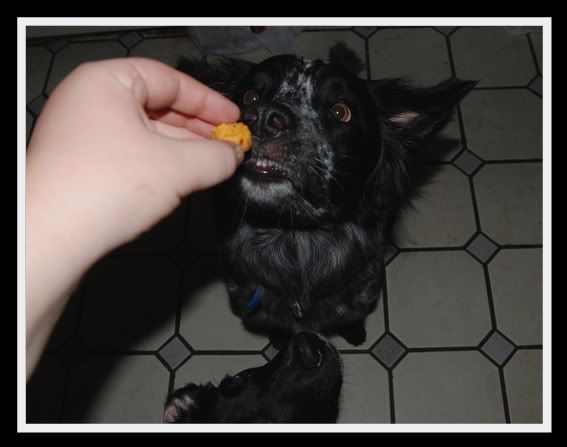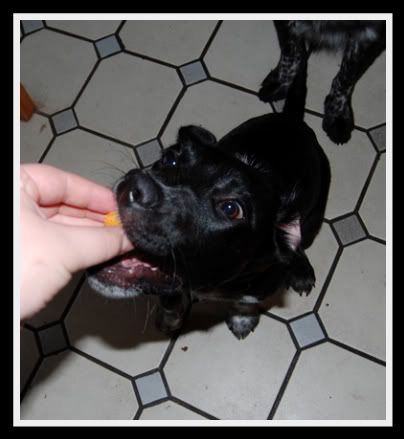 Needless to say my boys LOOOOVE them. Koda has turned up his nose, but he's always been like that so he doesn't count.
You can find more information (or order) True
here
. i much prefer it as an additive for my dog's food, or in baking than as a full food. It smells really good!
I'm also making sweet potato chews. They are super easy. Thickly slice the sweet potatoes, place on baking trays and place in a 250 degree oven until the potatoes have been dryed out.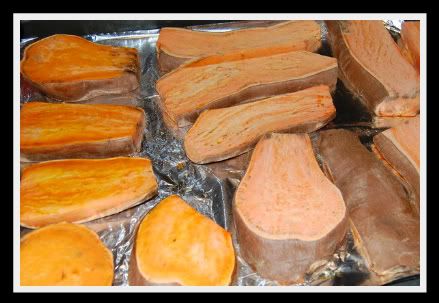 I'm going on hour 3 in the oven right now. I took them out at 2 hours to flip them over. I used the same trays that i made the treats on, so it was greased. I'm starting to wish i was making something yummy for myself and not my dogs!
The one on the right i already flipped over.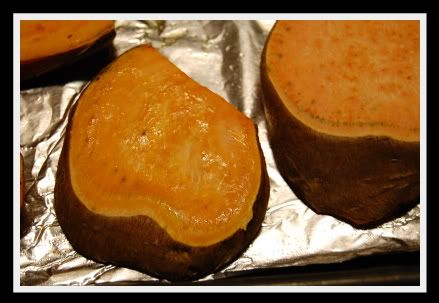 And not that he deserved it, but Monster got a new collar today.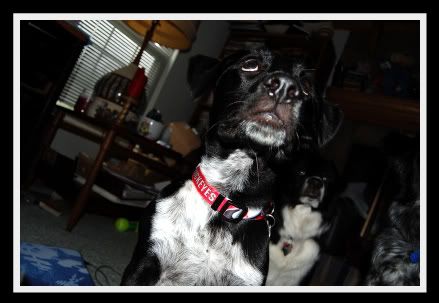 GO Bucks!