We made it home at 2:30am Saturday morning. It was a looooong journey, but the Boys have settled in remarkably well. Today i let them go off leash for the first time ever, utilalizing a metal referee's whistle to get their attention and bring them back to me. It's a trick i learned off watching "It's Me Or The Dog". I love that show, you should totally watch it. British people let their dogs do some crazy-stupid things, like let their 80lb GSDs walk on the kitchen table.... great show. Anyway, on to the puppers as that's why you're here!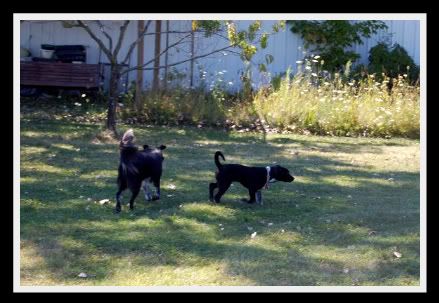 Remember Koda? Here he is being chased by his new archnemasis, Trophy. Koda is F.A.T. And on a new crash diet, so pardon his hugeness for the time being, he'll be a healthy boy in no time, promise!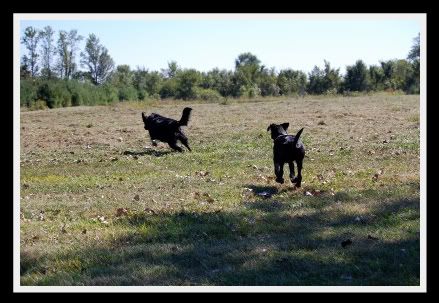 Trophers just looooves to follow and chase after Koda, usually this results in Koda growling/snarling at him and dropping whatever he had in his mouth that they were chasing after, which Trophy then picks up and hauls ass back to me. This time he was distracted or something and let Koda keep his prize. Troph's a nice puppy like that.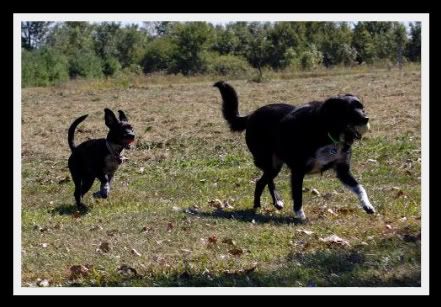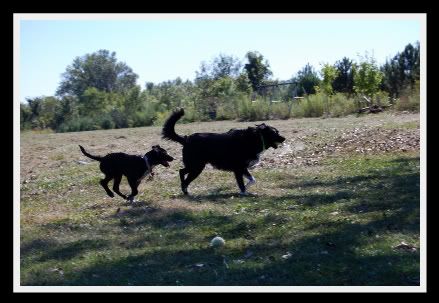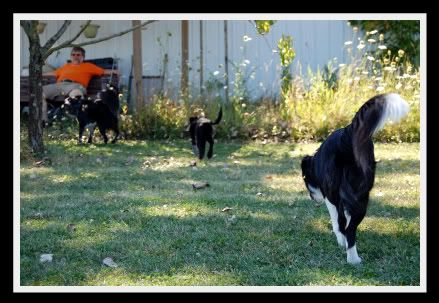 Then we took a walk to the pond in our backyard. The boys all went in to test the water.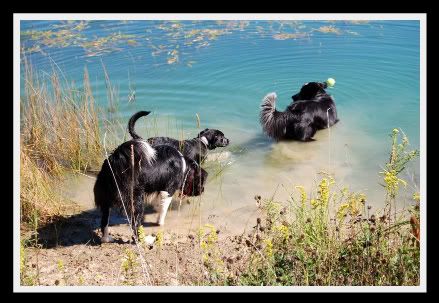 Which always leads to the zoomies!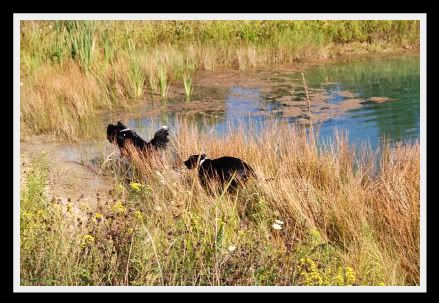 What is it about dogs getting wet that triggers the zoomie sensor in their brains?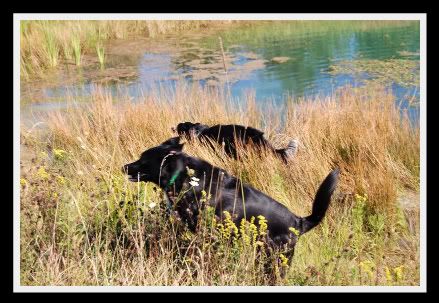 Go Broken Butts! Go! In case you can't see it, Trophy is on the far left half in the screen, next is Koda/Pudge, then Shiner all stretched out, and waaaay out in front behind some weeds is Mr. Q himself.
Zoooooooom! Until tomorrow!