Today I took a huge step into something i've been passionate about since before bringing Qwill home over a year ago - the other side of rescue. Pulling a dog seconds from slated death, fostering, transporting, and being an ultimate part of him finding a forever home. Today I brought home this guy: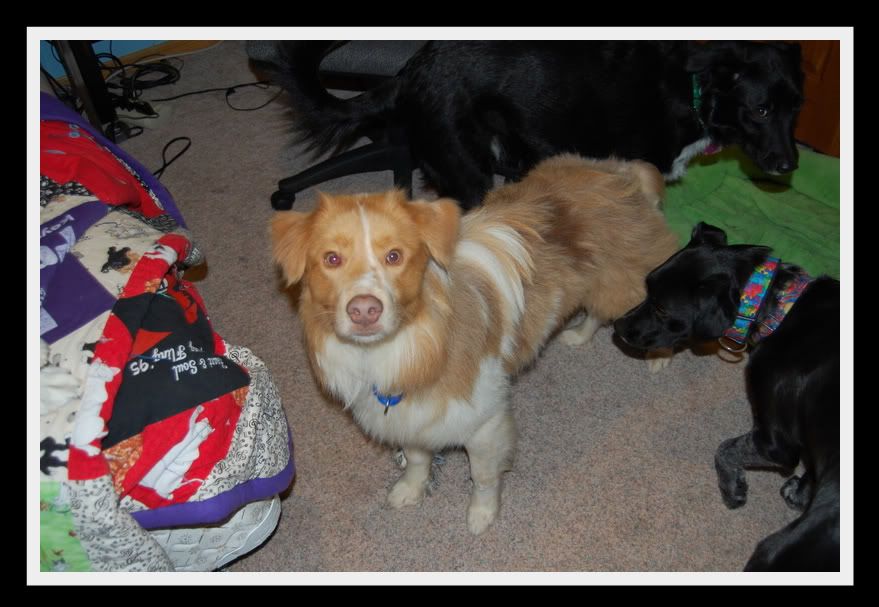 He is a 1-2 year old absolutely drop dead gorgeous red merle Australian Shepherd. This poor fellow, who I am now calling Beetle as it is MUCH better than "Andy" that they were calling him, was adopted out three times, and returned. Once he was returned after only 2 days, which is not giving the dog a fair chance at all. He is mouthy, meaning he just wants to grab (NOT bite) everything in site, but it is his way of exploring and he obviously hasn't been told this is not appropriate behavior. So far that has been my biggest problem with him, and it's more annoying than anything else.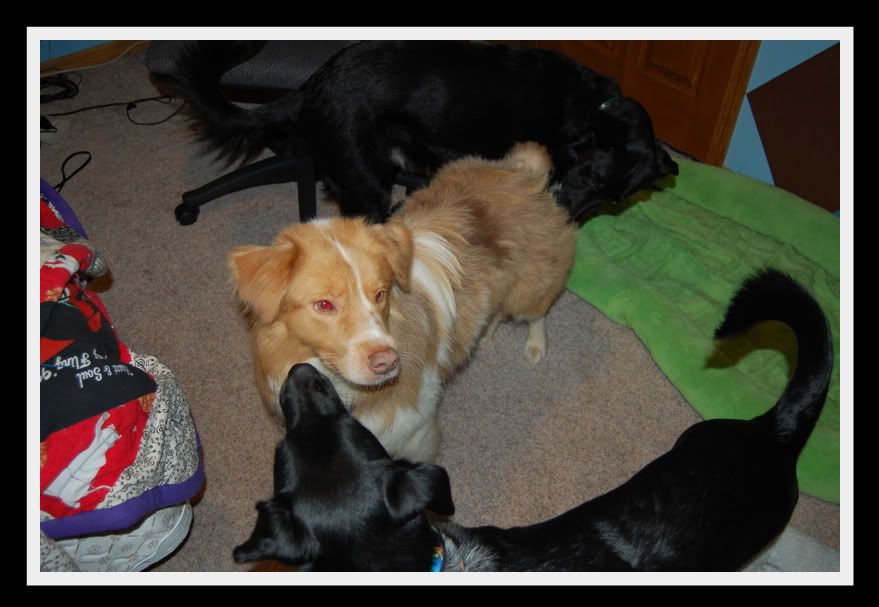 My OWN dogs have been a bigger pain in the butt than he has. Trophy barked at him for 30 minutes straight at the APL when i was evaluating him with my dogs. That is highly unlike Trophy, but i am now making an effort to take Trophy EVERYWHERE with me since apparently i either messed up his socialization, or Koda has been a VERY bad influence on him.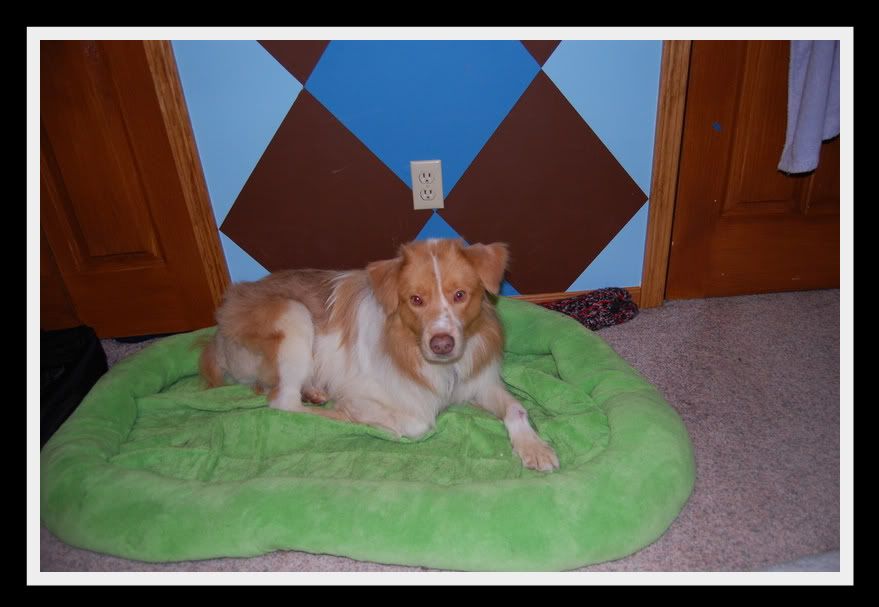 *Updated*: He has a genetic defect with his eyes called hypoplasia which basically means his pupils are deformed. It is very evident in this picture especially in his right (looking at him on the left) eye. his pupil is actually shaped like an oval and doesn't have any part of the iris surrounding it in the lower right corner of his eye. As far as i can tell it doesn't affect his vision, you can find out more about hypoplasia
here
. (remember to click the pic to see a bigger version)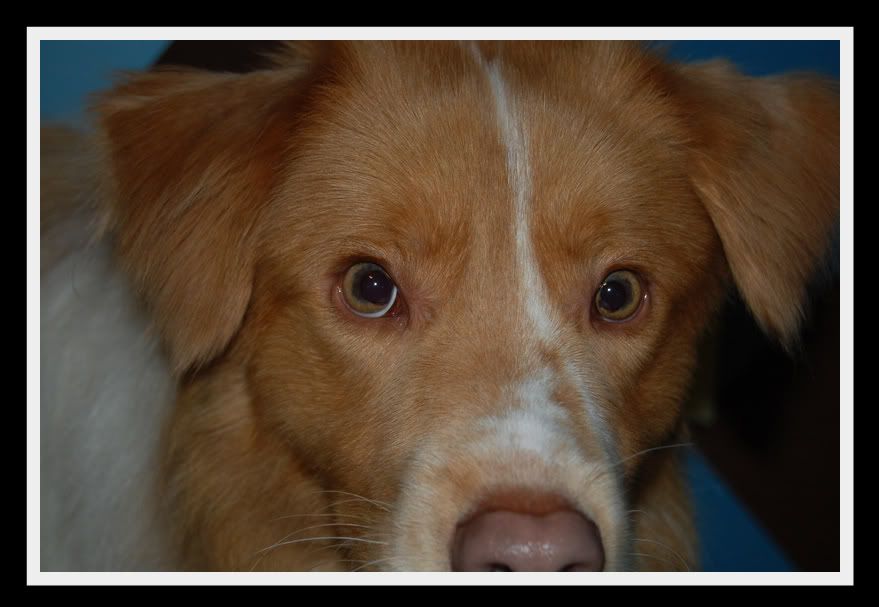 Does he remind anyone else of Daisy Doodle? Just a little?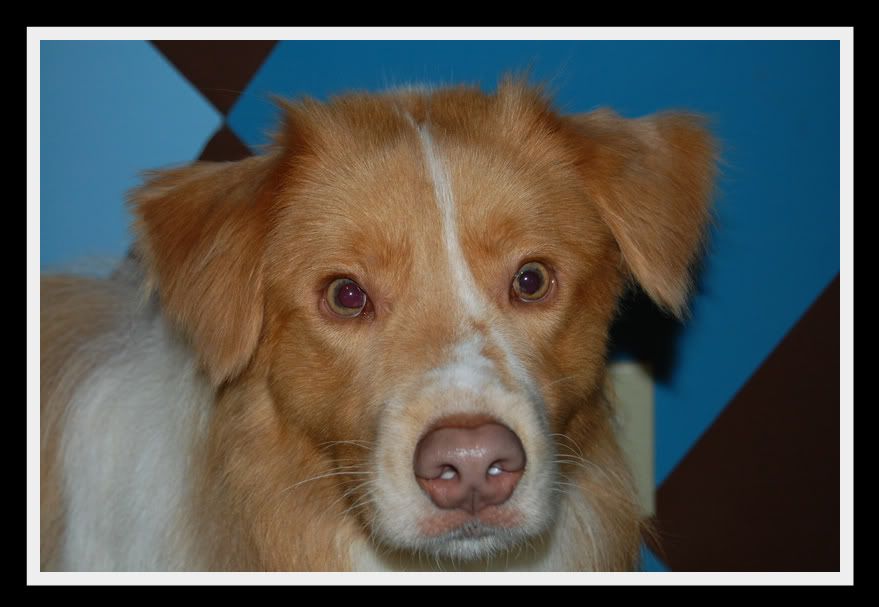 Anyway, this boy, as gorgeous as he absolutely IS, as much as I want my next dog to be a merle, I just don't have the money to adopt him right now, and he will be moving on to a foster home in Michigan in the next few days. But you better believe I'm going to love on him until he goes! Everyone please say a prayer, cross your paws and send whatever mojo you've got to spare to this guy that he finds a UNDERSTANDING forever home! He absolutely deserves it!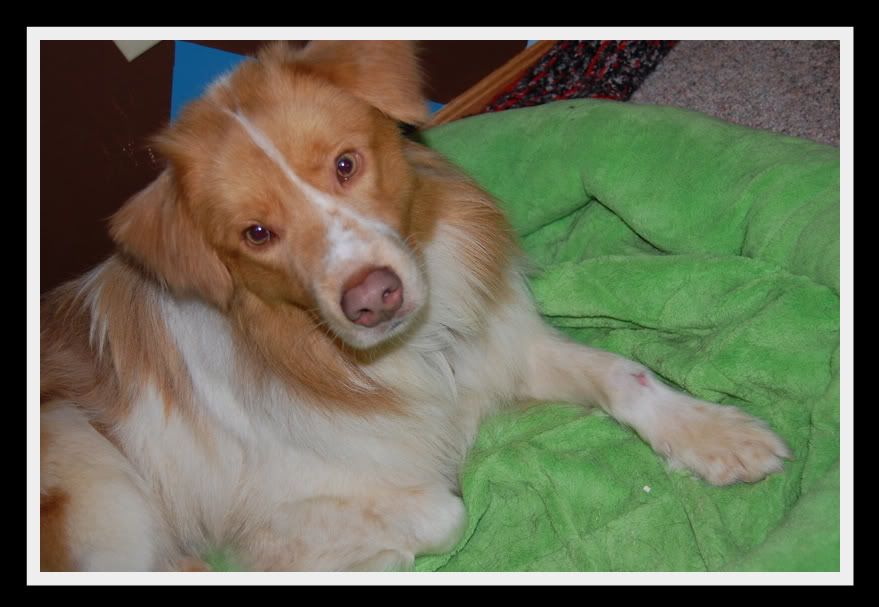 Besides, not keeping Beetle means I've been given the green light to pull, temporarily hold/foster, and transport other dogs in desperate need and get them into rescues and forever homes, and that thought makes it easier to pass Beetle off to the next person in line to help him out :)