Hello dear readers,
I promise not to make a habit of this sort of post, but this is a very deserving cause.
I would like to introduce you to Baxter,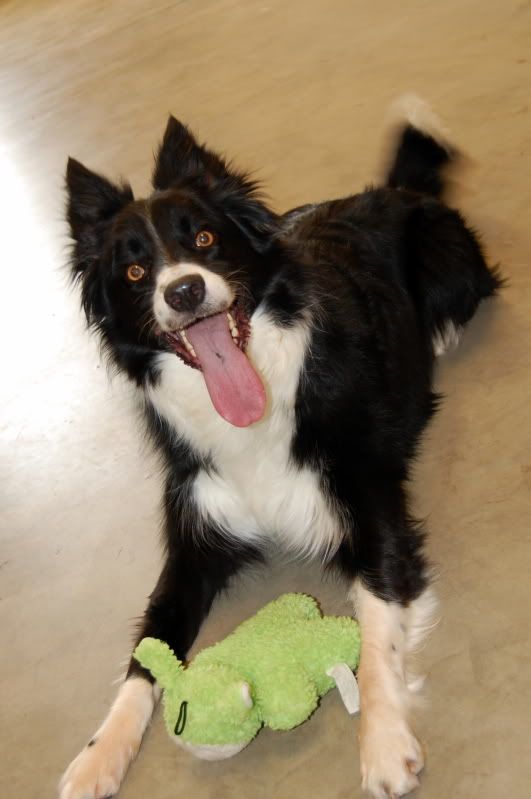 Baxer is a 5 year old pure bred Border Collie who was surrendered to the Lake County Ohio Dog Shelter when his elderly owner could no longer care for him and his 8 year old border collie companion. It is evident that Baxter and his companion were left to themselves for much of their lives. Due to having very little socialization with dogs, his chances of adoption from the shelter are near Zero. I fully believe that his issues can be turned around with an experienced hand and positive training.
Baxter has very little time left and needs to be pulled from the shelter ASAP - before Wednesday. However, due to parental restrictions i can not foster Baxter long term, and am working desperately to find a rescue with foster space for him.
And, unfortunately, financial restrictions due to Qwill's untimely run in with a ball-possessive dog and a trip to the vet for wound cleaning and antibiotics (which deserves a post of its own at a later time) means I may not have the necessary resources to pull him in the first place.
I know times are troubled right now my friends, I know some of us are penny pinching and cutting back, but this dog desperately deserves a chance.
Any collar purchases made at my etsy shop (
http://loveofqwill.etsy.com
) from now until Wednesday will go 100% to saving Baxter's life. Every dollar will make the difference between life and death, so if you can only spare $1, I am including a donate button at the bottom of this post. Please consider a donation. Baxter's pull fee is $95, which covers the extensive vetting and neuter from the shelter. Anything extra raised will cover food costs, vet costs, and will as a donation to the rescue who steps up and can take him in.
My sincerest thanks from the very bottom of my heart go out to anyone who can help me save this dog. Please repost and link to this entry as much as necessary. I am truly sorry if this entry offends anyone, that is not my goal at all, just trying to save a dog who has pulled on everyone of my heart strings. A dog who needs a second chance.