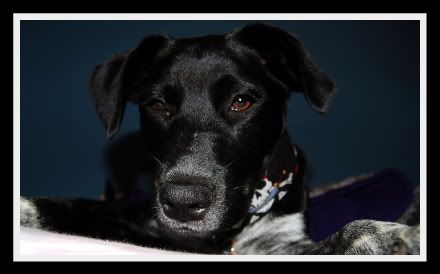 hey-lo der everybodi! Trofee here to updayte u on waht's goin' on! Tomorrow mawm is takin' me on an advenchure. She's takin' me to get "tutored" and she said something about "balls"... i hope she meant tennis balls and i gets to chayse dem all day long! I just wish my brudders could get tutored wiff me, i's sure we'd has so much moar fun if we went together.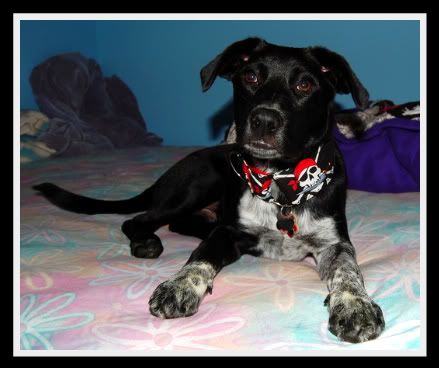 Waz dis? mawm said bruddarh's has allready been tutored. Too bad dey's sleepins and i can't ask dem hao much fun i's gunna have.
Oh! Mawm made me a new collar too. She says it fits me purfektly since i'm a skurvvy dog... whutever DAT means.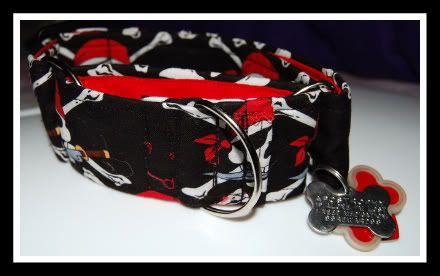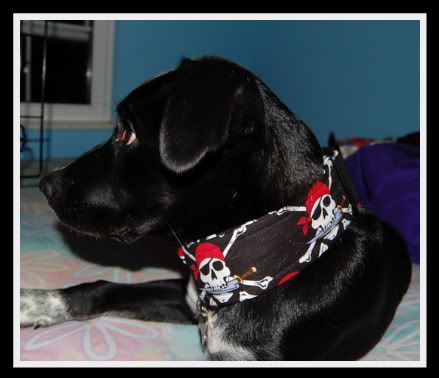 Okays, I's gunna go to sleeps nao, gots ta get up early to get tutored! Night!
~Luv, Trofee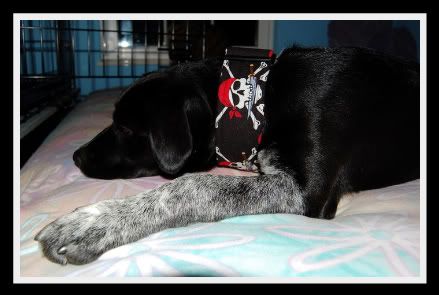 pee-ess: mawm wanted me ta tells ya she maid mai collar all bai herself wifout any helps at all! Yer da best mawm, nao less go sleep.