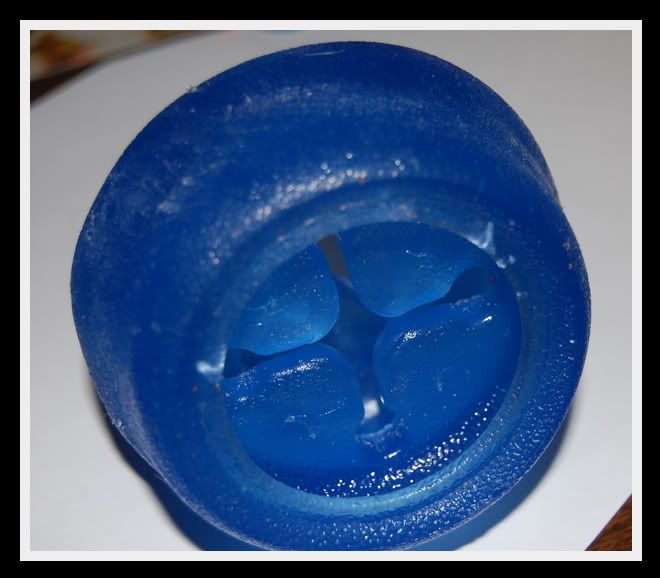 Trophy is 6 months old now, and (typical of a lab i'm sure) going through a phase where he is destroying all chew toys. Unfortunately, it means he's eaten a lot of them too. So I've been on a mission to find new chew toys he won't kill in 10 seconds.
That's when i spotted this in the toy isle at PetSmart: The Everlasting Treat Ball.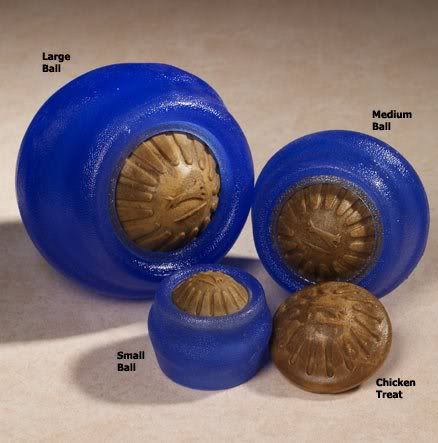 image from Drs. Foster and Smith
Claims:
*Virtually Indestructible
*Dog treat ball is made of soft, yet durable, puncture-resistant materials and offers hours of interactive chewing fun
*Holds up to the toughest chewers with unique wobbly design that rolls erratically
*Add dog treats in the middle and sandwich them in with everlasting treats on one end or both
Cost:
I paid $18.99 for the medium treat ball and $6.99 for two refill (liver or chicken) treats at petsmart.
Drs. Foster and Smith lists them at $19.99 and $4.99 (chicken only)
JB Pet Whole sale has them for $16.99 and $3.99 (JB Pet has many more flavors of refills)
It seemed ingenious, like a Kong toy, but with pre-made treats that fit perfectly into the shell. Like a kong you can also stuff the inside with smaller treats for even more interaction with the toy.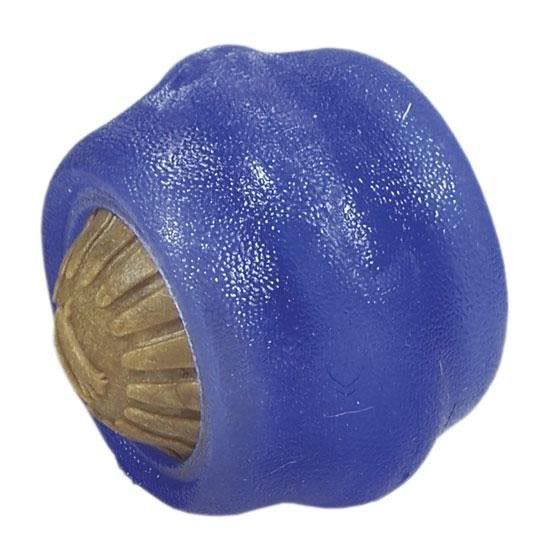 image from JBPet
I'm not sure what the toy is made out of, but it is jelly-like. One "everlasting treat" is in the toy when you buy it, and i bought a refill pack. (I purchased the medium size). I stuffed the toy with some little treats i had at home, plugged a second everlasting treat into one end, stuffed Trophy in his kennel (to keep the other dogs away from it) and watched the fun begin. The little butt had the "everlasting treat" out of the toy in less than a minute. I stuffed it back in, and he again pulled it out immediately.
I was a little peeved, since i was looking for "everlasting" relief from his boredom. So i decided to get tricky and i flipped the treats around so there was no longer anything protruding out of the toy for him to grasp and pull out easily(first i had to remove the treats i had hid in the middle, much to the delight of the older dogs standing at my feet. It was hard work getting them out of there!).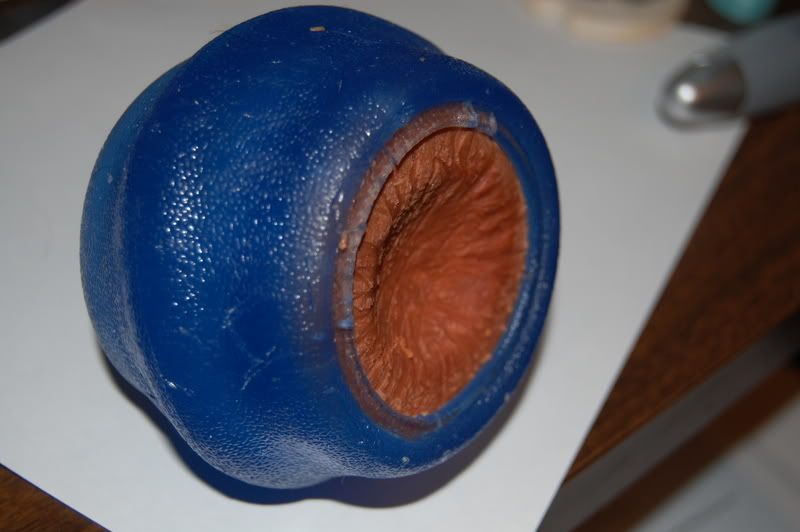 He still was able to pull it out of the toy!! Upon closer inspection i discovered that he had managed to rip the part of the toy that holds the treat in place: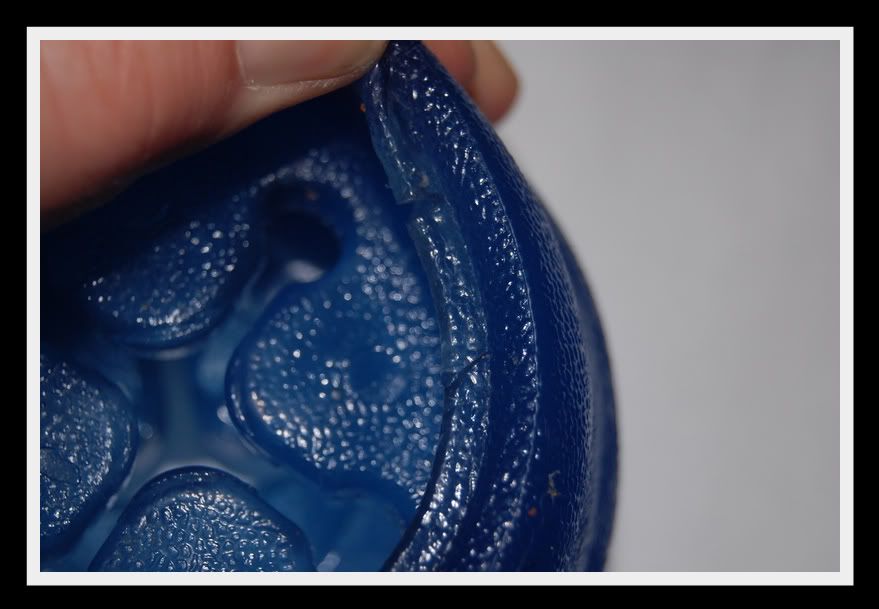 Then i decided to give him just one of the treats themselves, as the refill package says "Use alone or with the Everlasting Treat Ball for challenging chewing fun."
So much for "everlasting treat" as alone he was done in just 20 minutes. It also made a huge gooey stain on his kennel bed, so use only on tile, or take rugs/beds out of kennels first unless you don't mind washing the bedding right away.
I bought two more treat refills today to try once more, but i will probably give the whole thing to Shiner who isn't as hard a chewer. If i were to try again i would probably choose the Large size, as Trophy would probably have a harder time getting his mouth around the whole thing to pry the treats out, but that's probably not going to happen in this lifetime.
Over all:
Two paws down, just a waste of money
Quick comments:
probably great for non-hard chewers, the treats are messy-do not give on rugs or bedding.