I had a busy morning today. And as there was going to be no one in the house i decided to hold of feeding the boys until i got home, even tho it wouldn't be until noon.
Since I stopped at petsmart to buy a new Kong since we had to throw one away as they actually managed to chew part of it off, i decided they could work for their breakfast.
I'm still dealing with some resource guarding issues between Shiner and Koda so they had to eat in their kennels.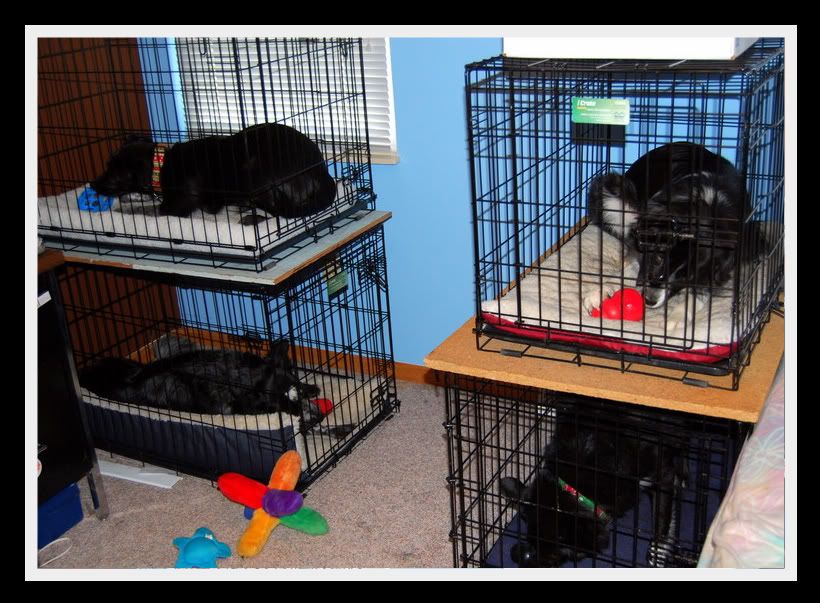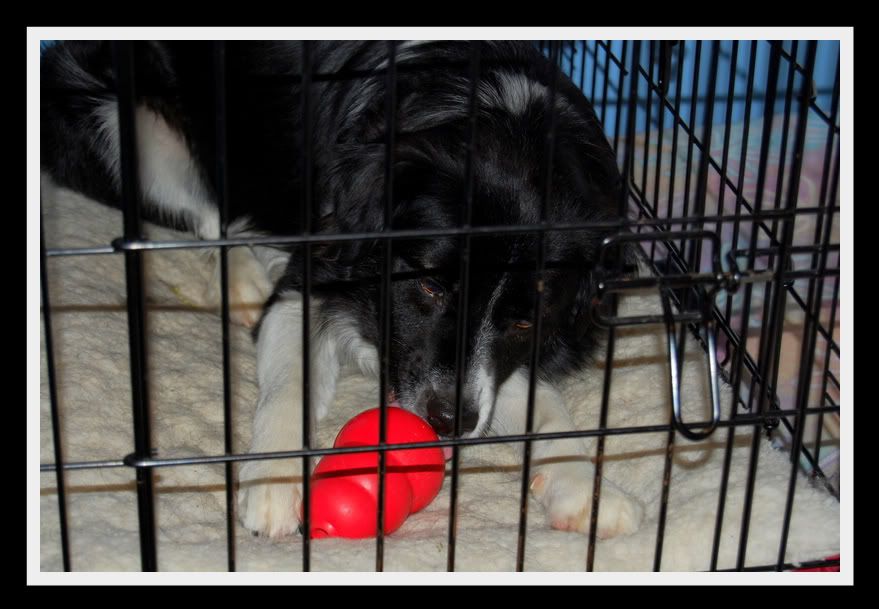 This is the new Kong i bought today, it's going to be for Trophy since he's such a hard chewer, but i gave it to Koda today. Can you believe the hard chew Kong was CHEAPER than the regular red kind?! I couldn't believe it!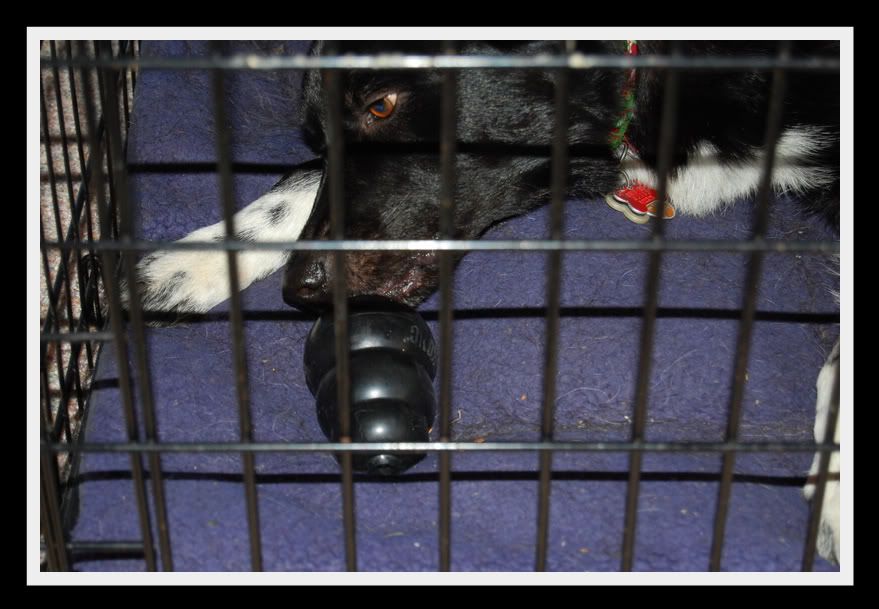 Qwill is amazingly talented at removing the stuffing from kongs. He finished first and waaaaaay ahead of Koda and Shiner.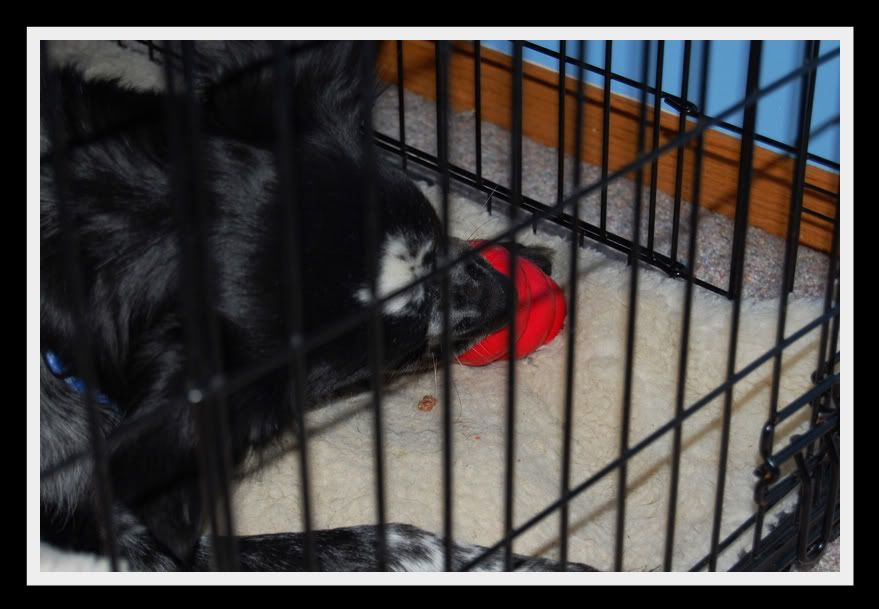 Unfortunately i'm apparently still missing one Kong, so Trophy got to try out his new boredom buster. I hope it holds up better than the everlasting treat ball, but more on that in my next post. This is why i gave Koda the hard chewer kong.