So this isn't technically the FIRST snow of the season, but it's (so far) the best snow of the season, and it happened when it was light out so I was able to actually take pictures. I appologize as i'm still learning how to best edit the blindingly white photographs taken in snow, so some facial detail is (unfortunately) lost.
This is the post-potty zoomies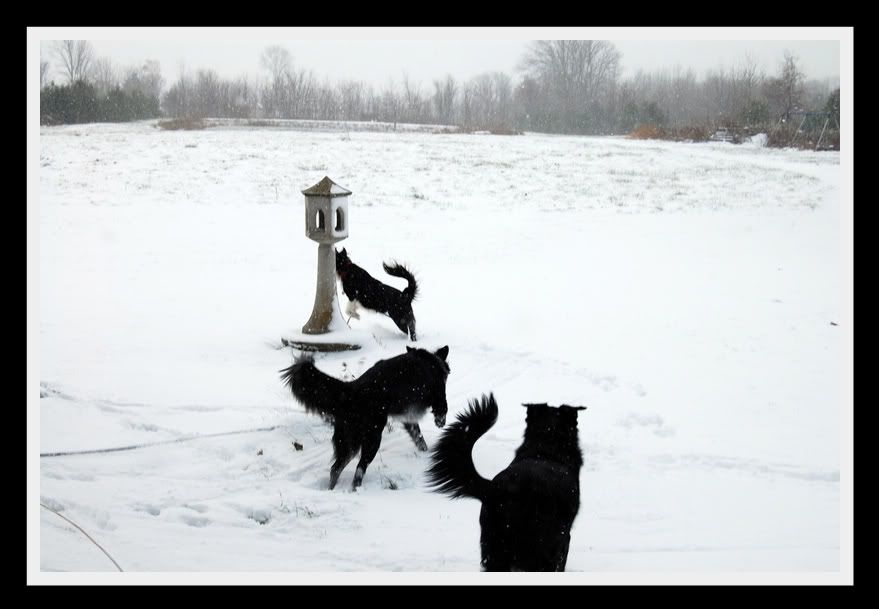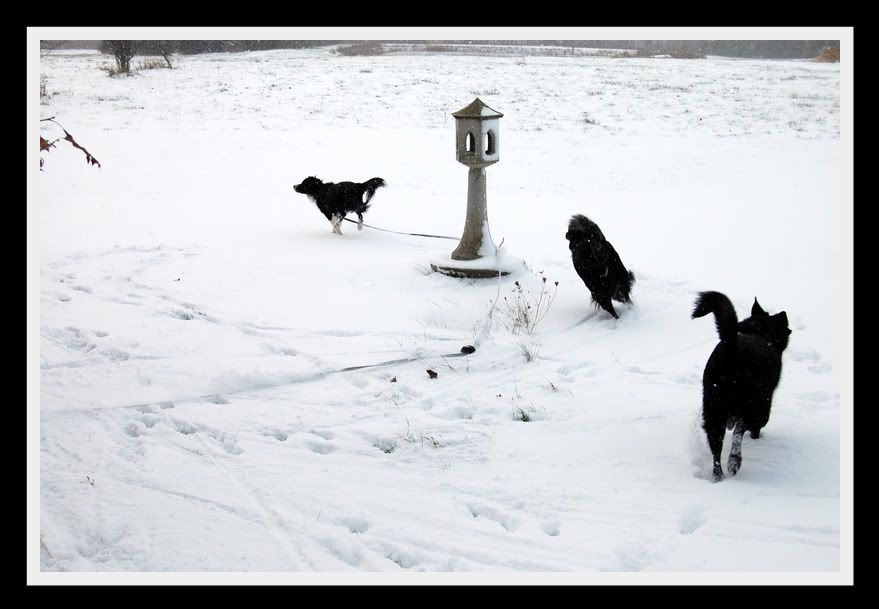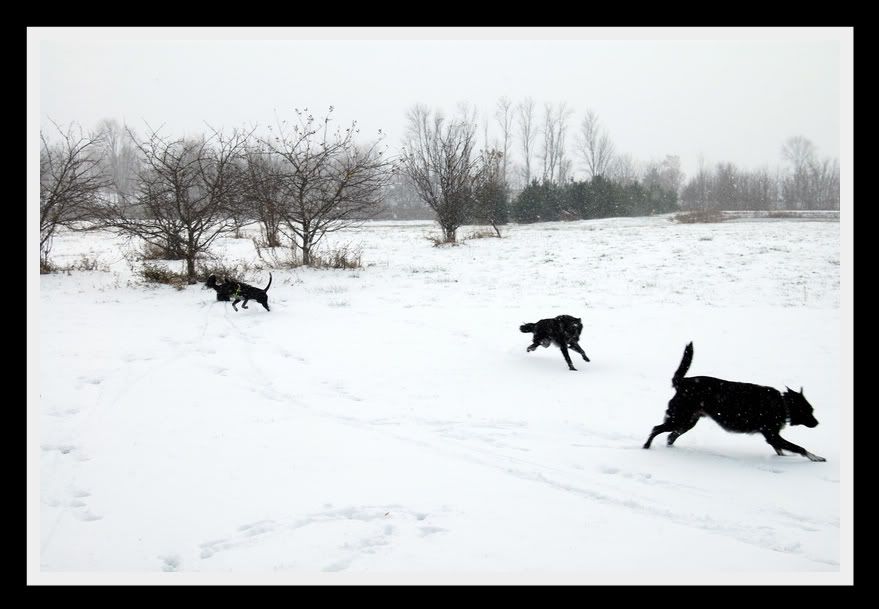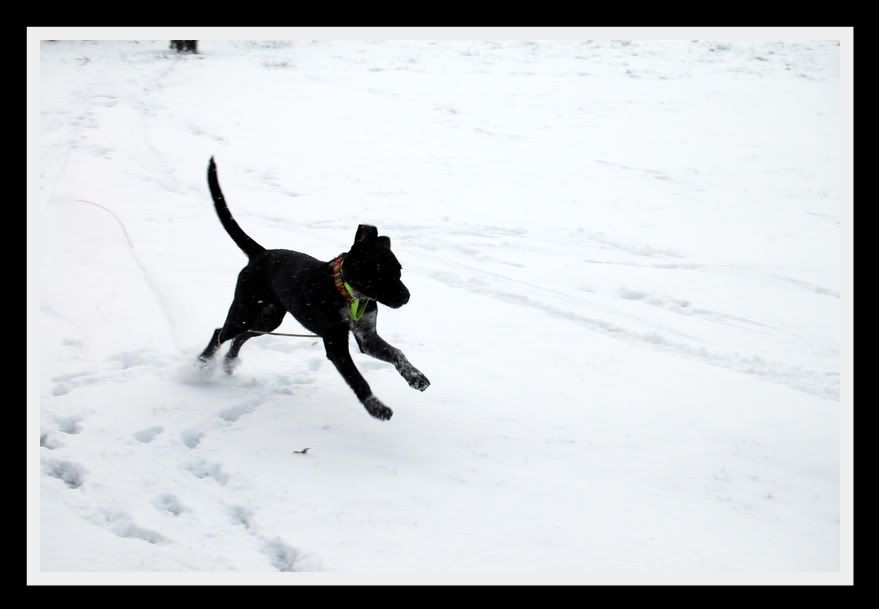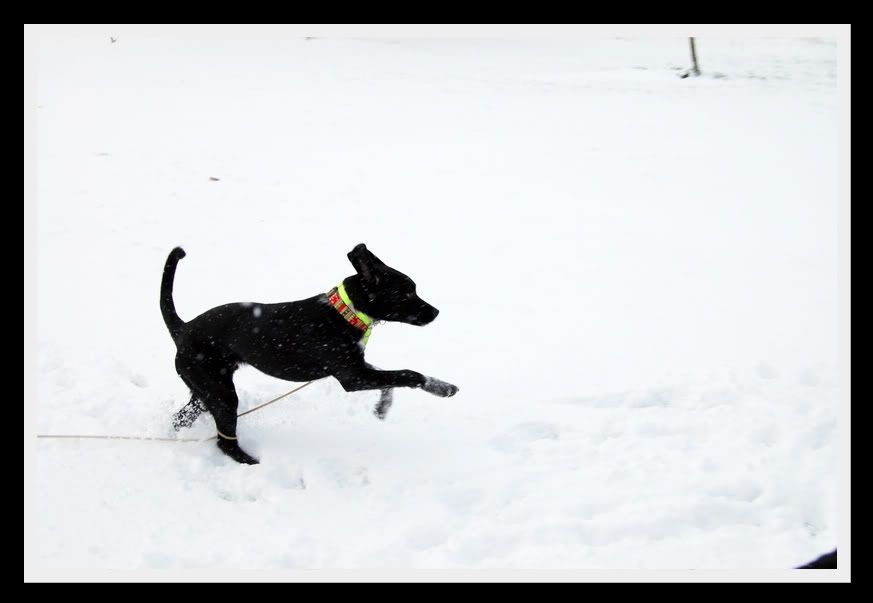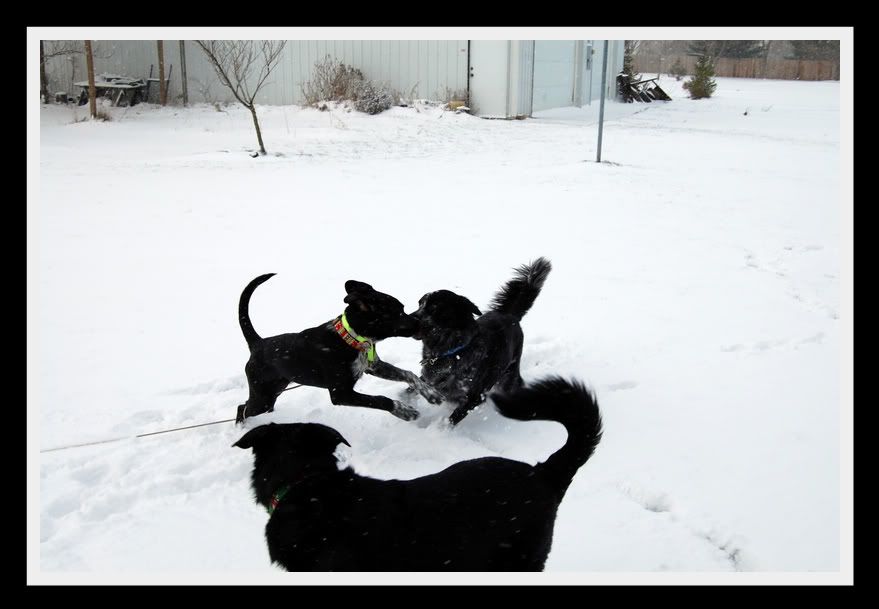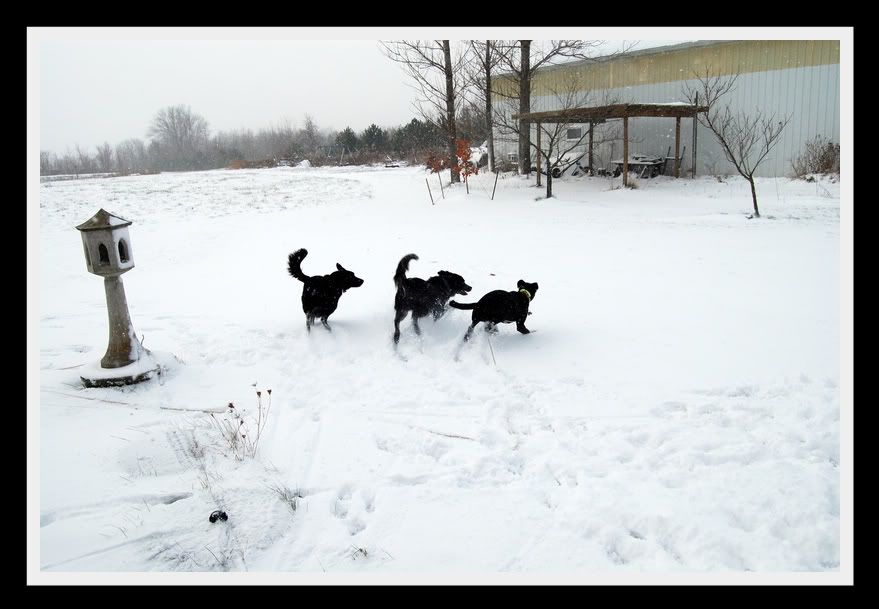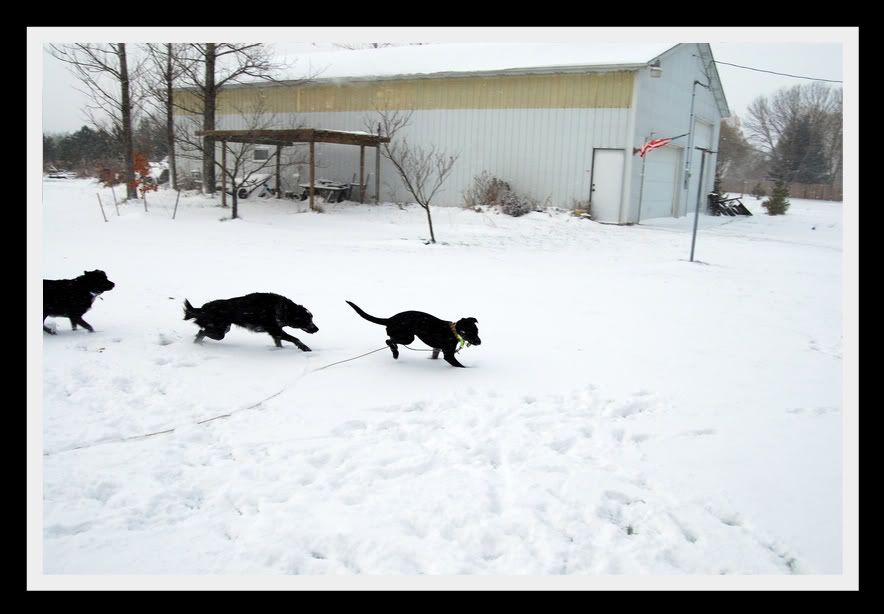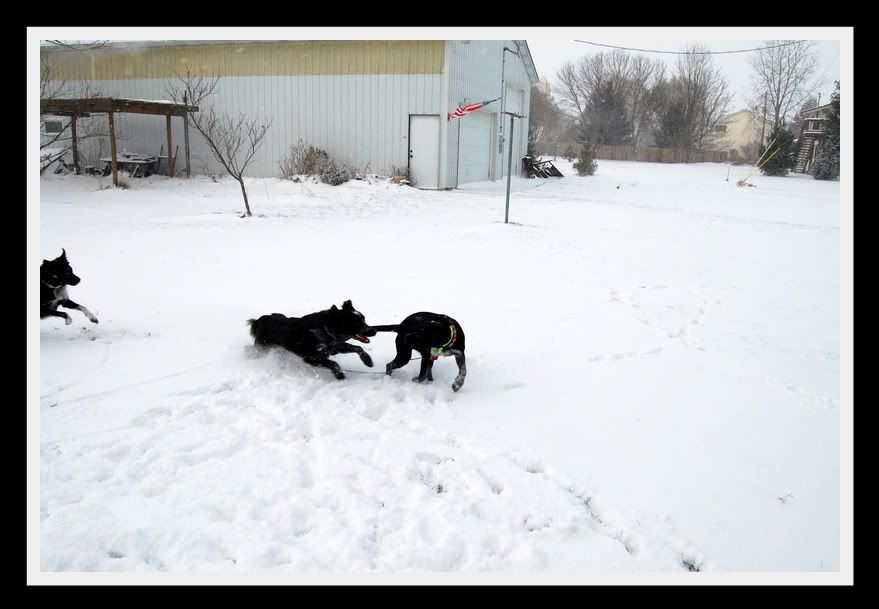 Takedown!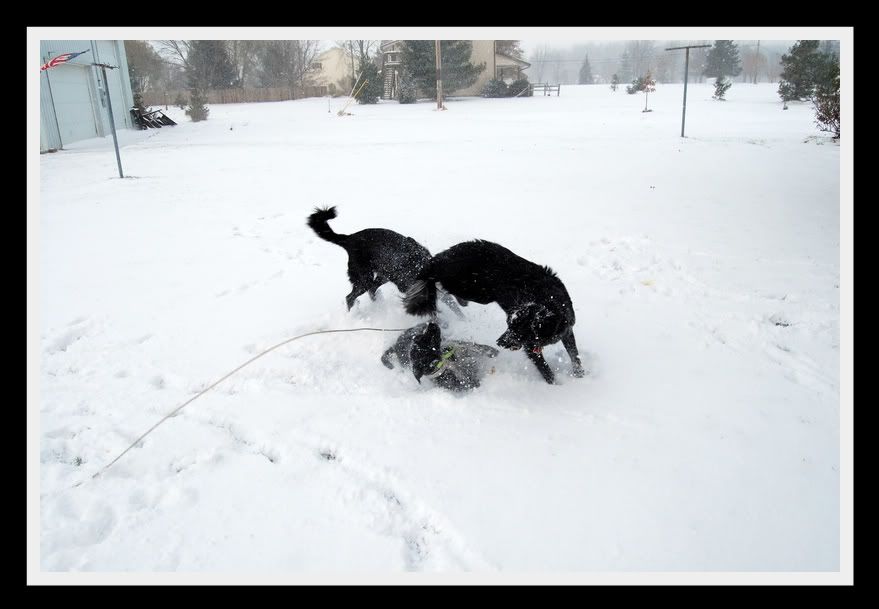 Poor Shiner, late to the party as usual.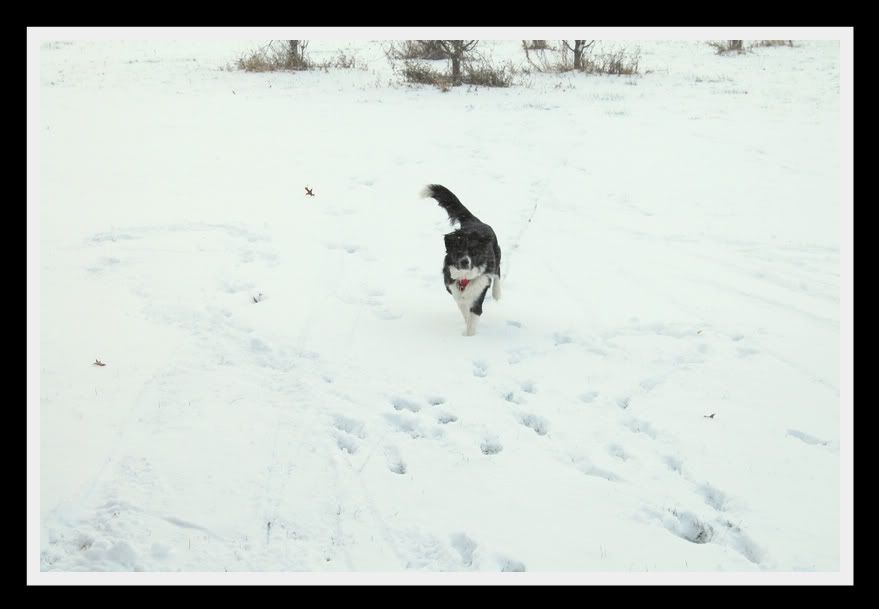 This is what you look like when you eat a ton of snow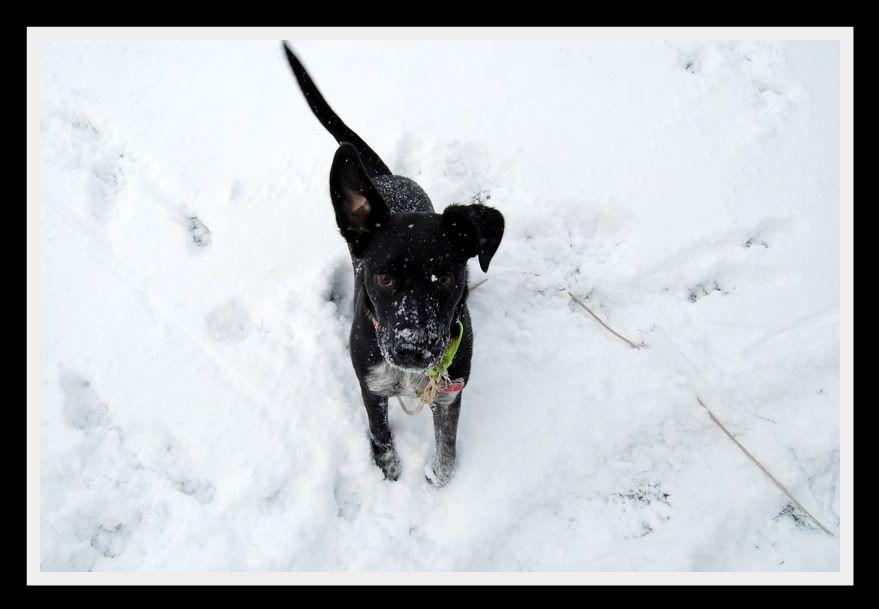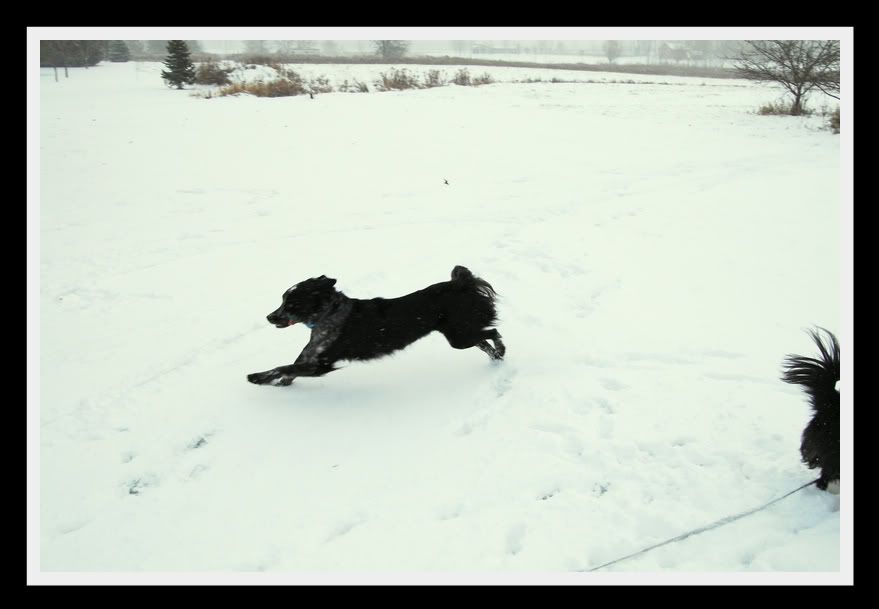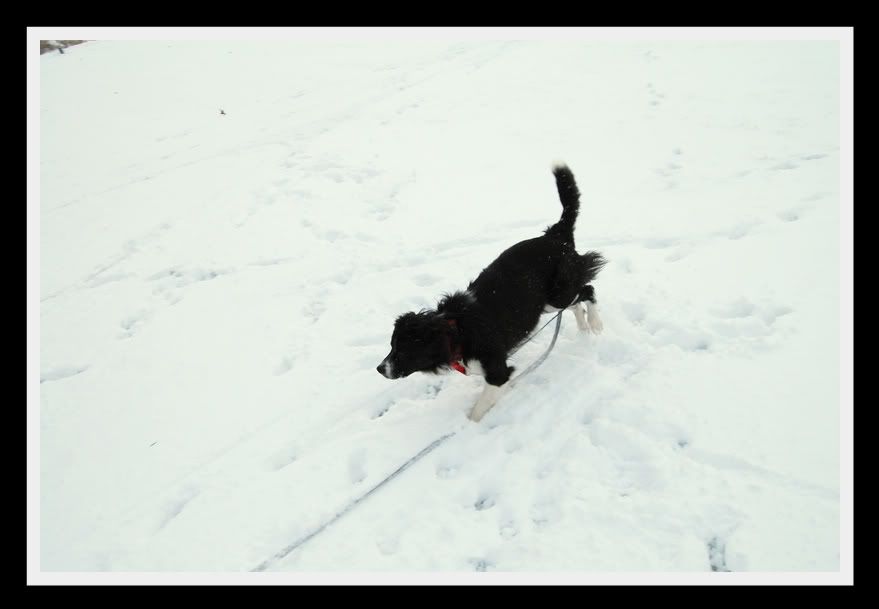 While Trophy was distracted pooping, my older two got in some quality wrestling time of their own.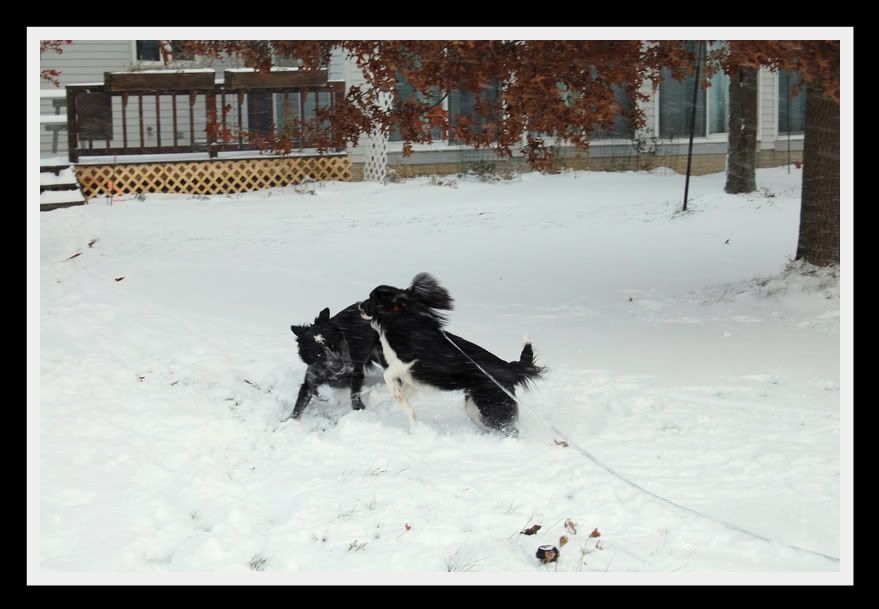 It's a rare occurrence since Trophy MUST be the center of attention.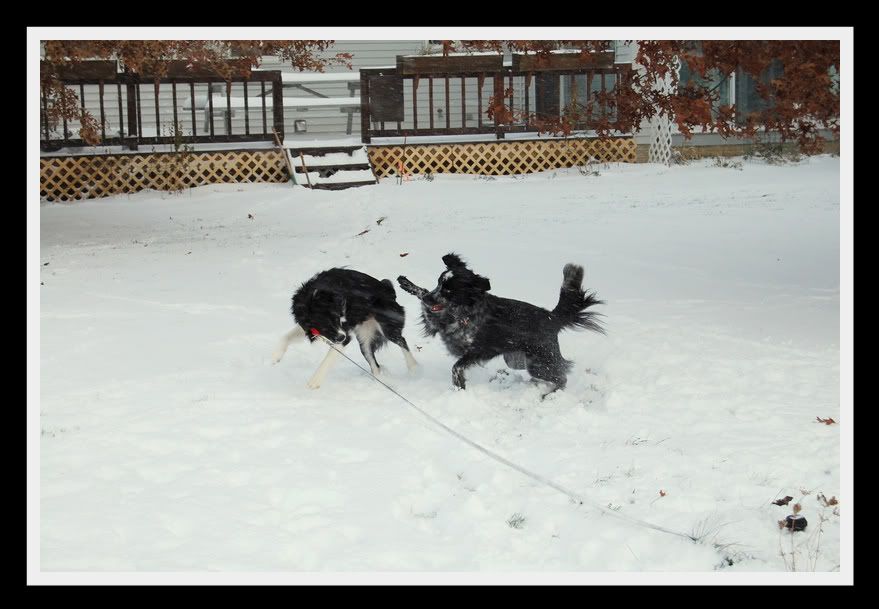 Morning poo out of the way, he's rushing in to not miss any more action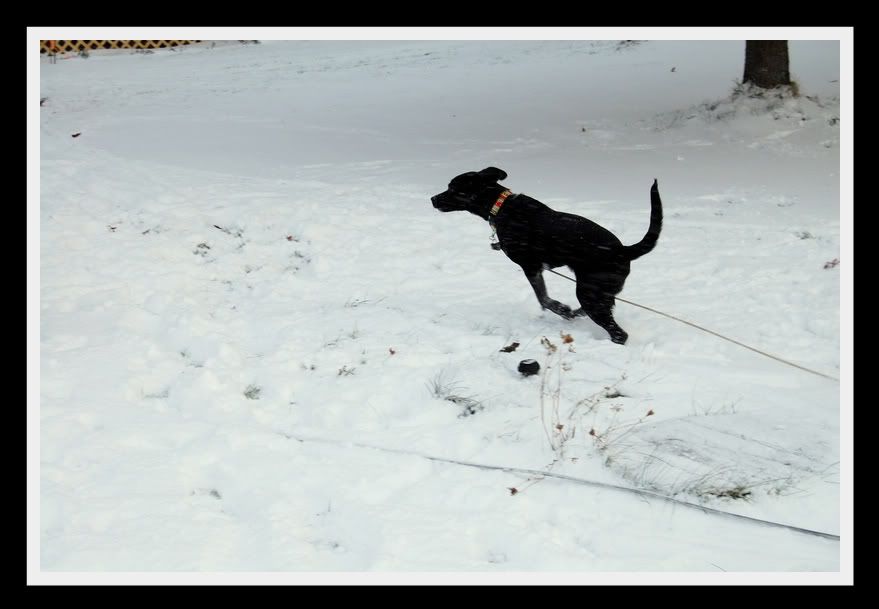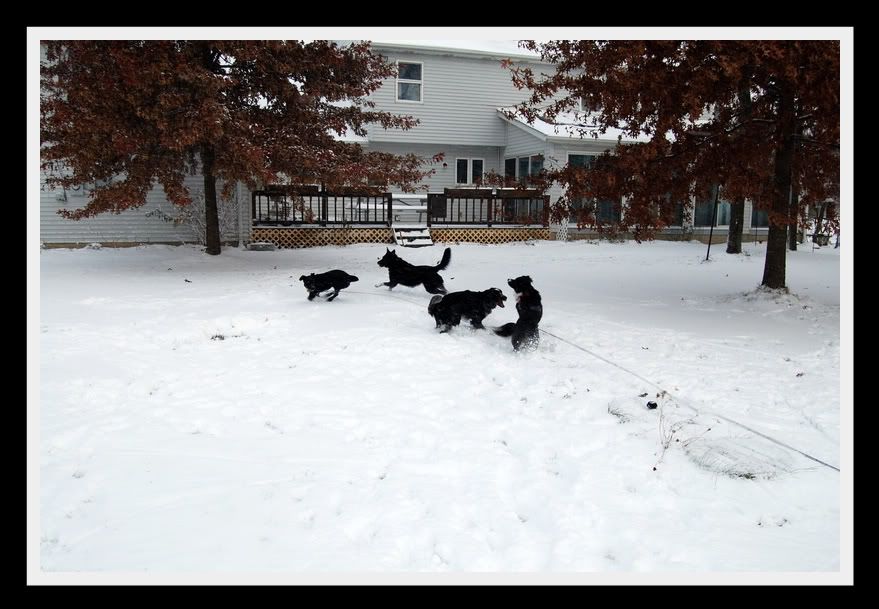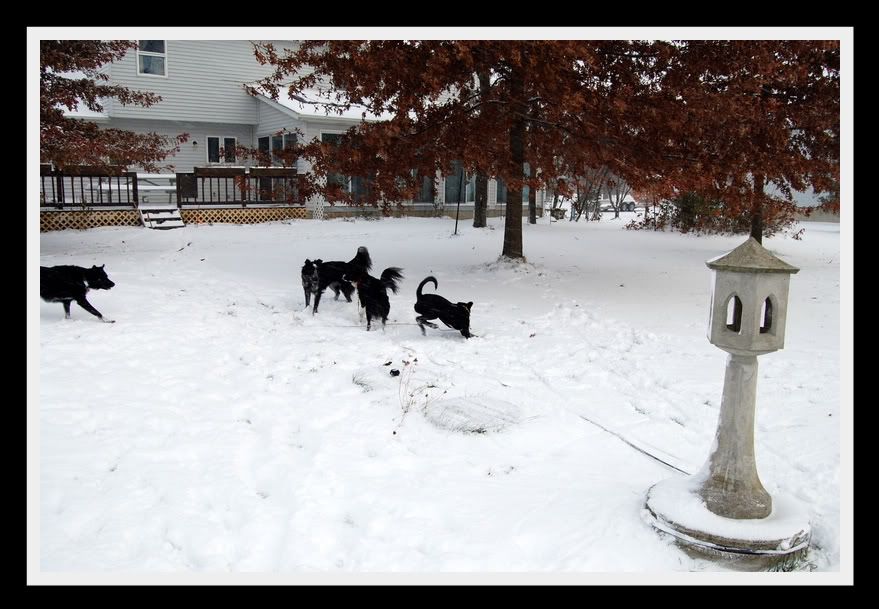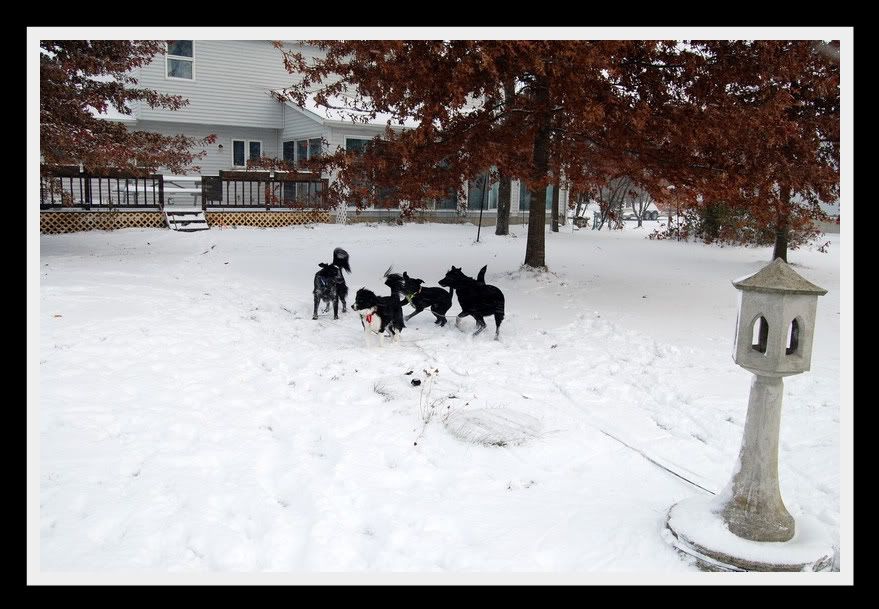 MMMMM let's all eat snow!
Shiner says snowflakes are delishous and nootrishous noms and he doesn't ever wants to be a warm weather pup again.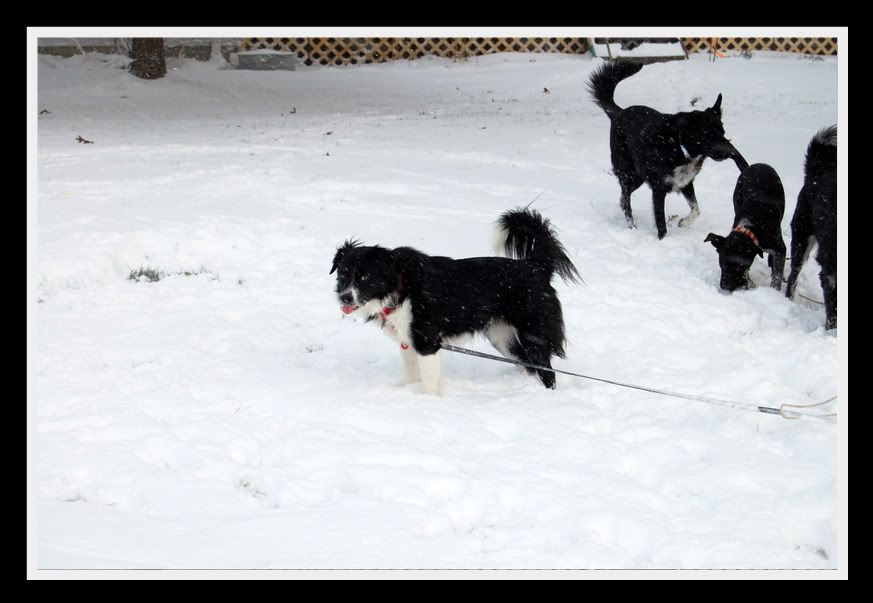 Poor Trophy, always Koda's sheep.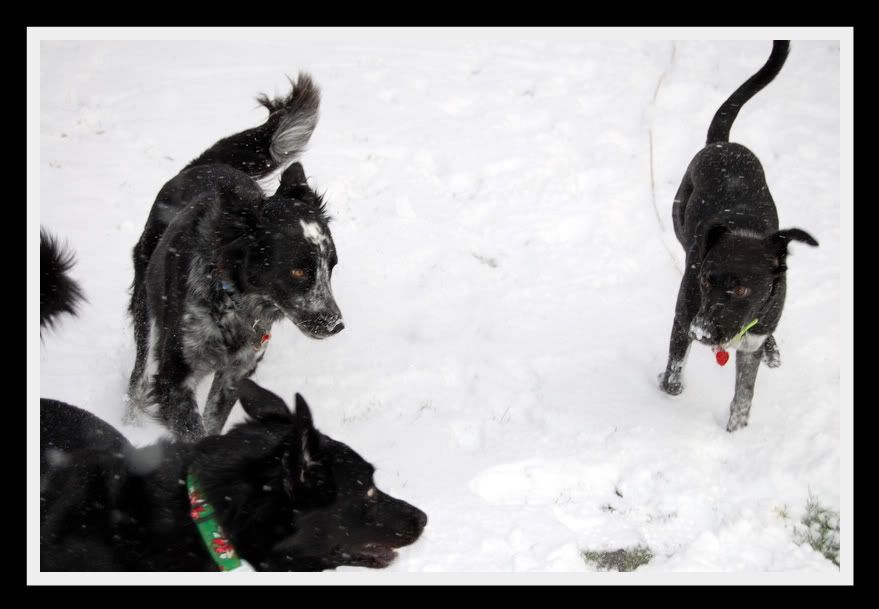 I tinks i has somefin on mah nose, mom.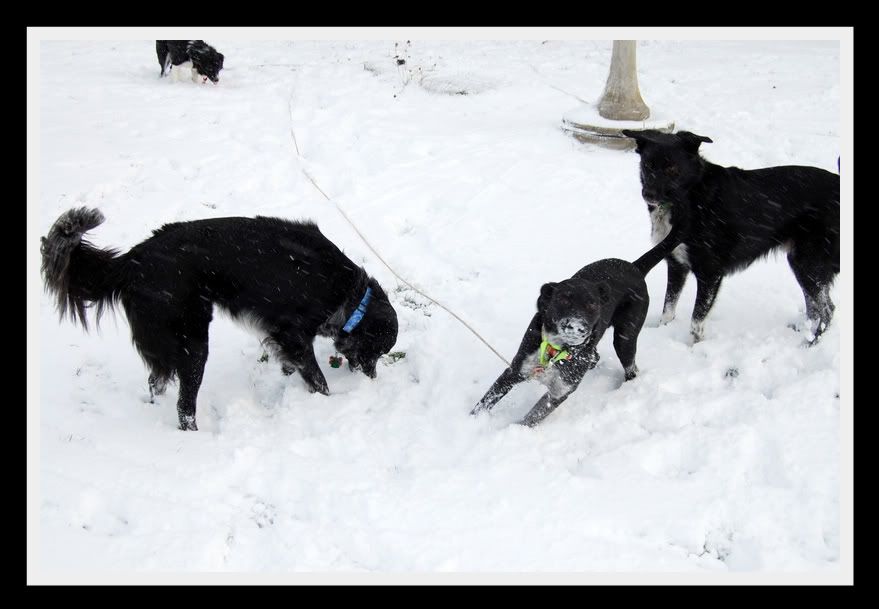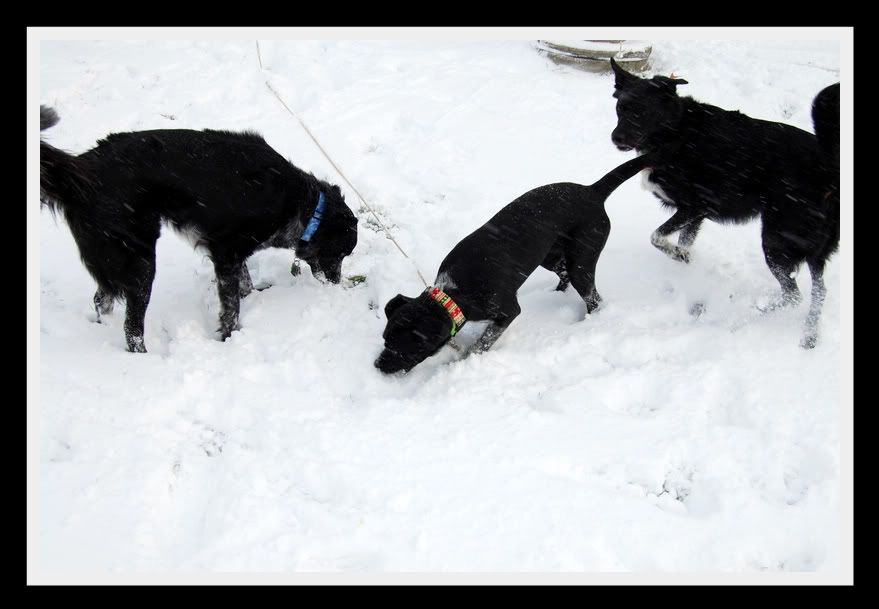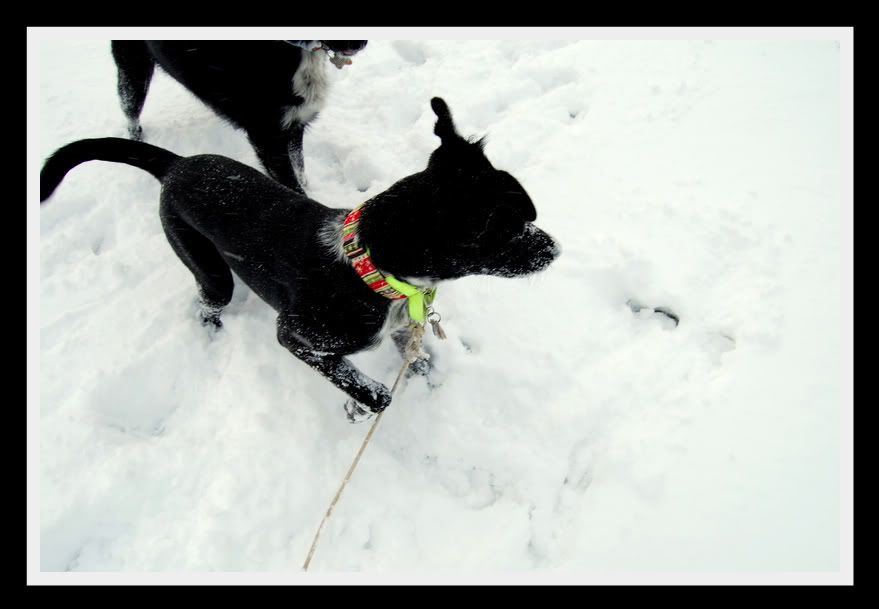 Unfortunately right after than my camera died, and then right after that Qwill started to shiver, and then shake complete with teeth chattering, so I had to rush him inside and warm him up. He will not be appearing without a jacket in anymore wintery scenes, but i think he'll like it better that way.
Now the dogs are konked out so hard on my bed no less than 3 of them are snoring outright. God i love snow!