sorry, no dog pics this time, BUT i got the boy's Christmas collars made!
Let's play a game, guess which collar belongs to which dog (click for larger image):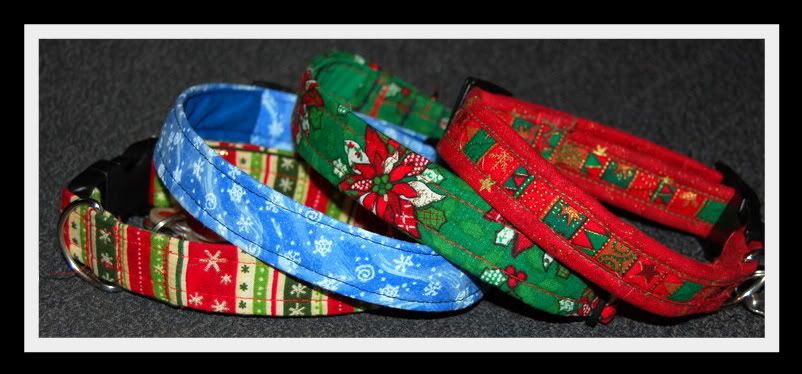 From left to right: 1. retro Christmas stripe 2. swirl of snowflakes 3. poinsettias on green 4. bold Christmas stripe with red accent. collars are not pictured in a specific order.
winner gets virtual dog slobber and a biscuit. ;)