Apparently i'm only truly predictable with Qwill, as our two contest entries both answered correctly about his collar. :) What can i say, Blue goes on Q like white on rice. ... Or something. Anyway, here are the boys showing off their correct collars:
Trophy is showing off his awesomely retro Christmas collar. I think the sparkles just add to his personality.
Koda looks manly despite the poinsettias on his collar. Don't mind his expression, the vacuum was running downstairs and he haaates the vacuum.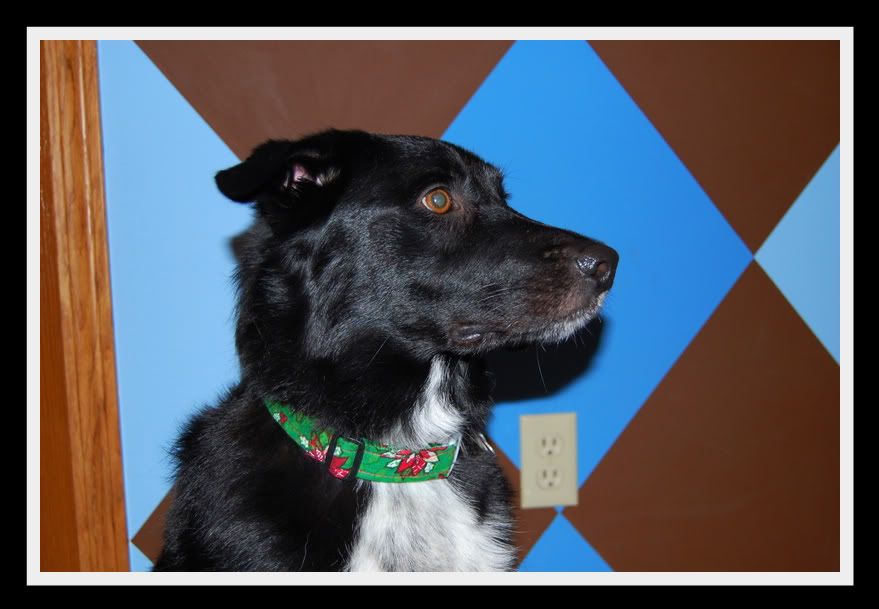 Here's Shiner showing off his bold Christmas stripes.
Oh.. right. what was i saying about Shiner not having many collars (while Trophy has a million) because you can't SEE them? *sigh* look up Shiney boy, show us your holiday bling.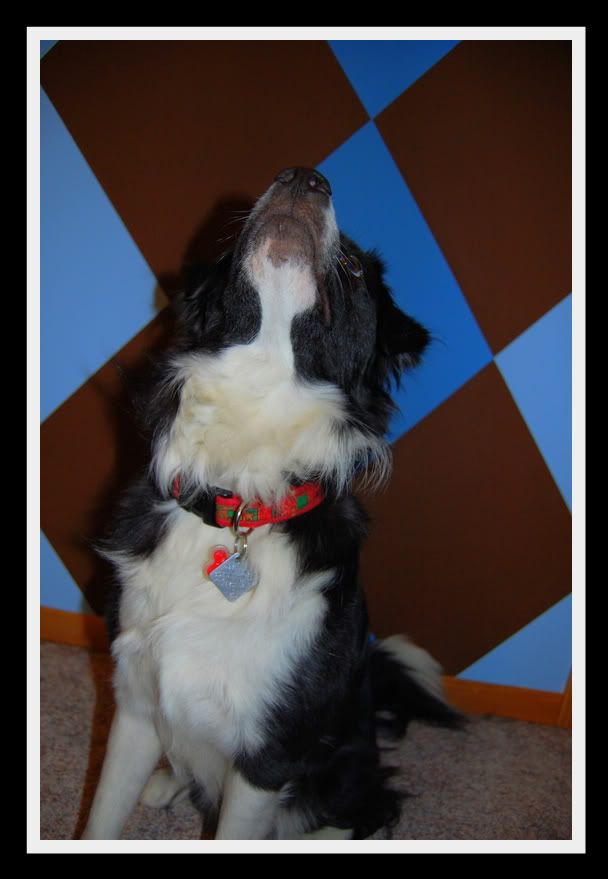 much better. Only don't mind his layer of dirt, it's impossible to keep this dog clean. :)
And lastly, since you already knew it was his, Mr. Q and his sparkly swirly snowflakes!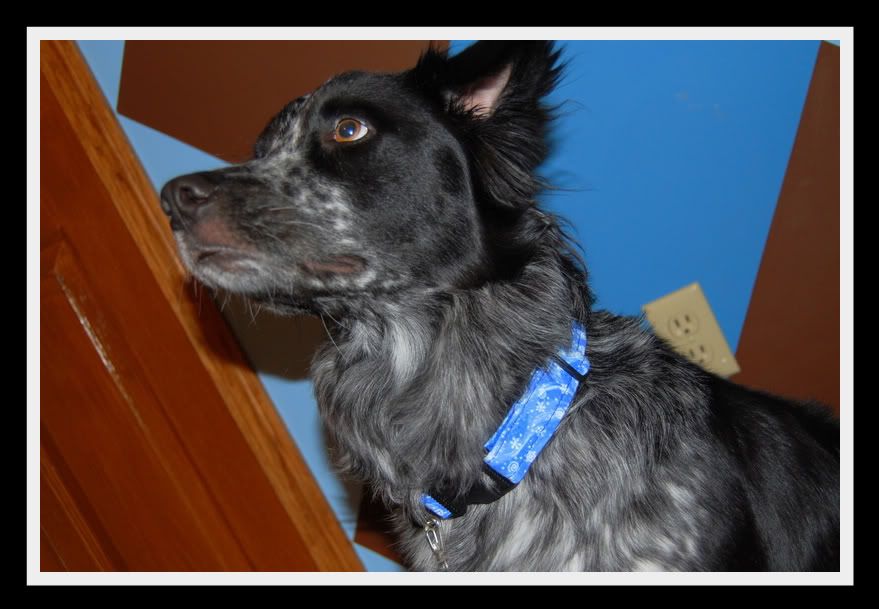 Qwilly says snowflakes are delish, don'cha know?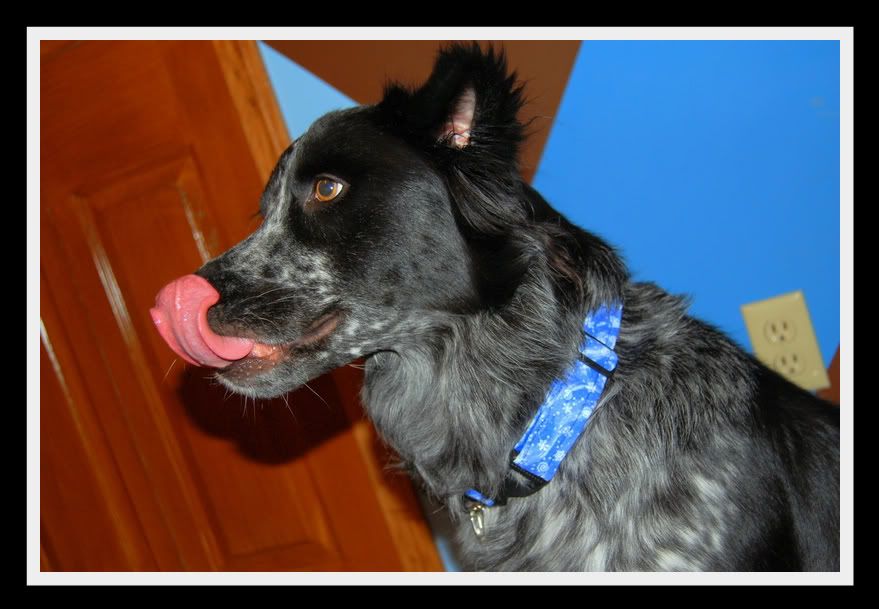 NOTE: from here on out i'm going to link back to larger images in my photobucket, so click the pics for larger images.