View from the front door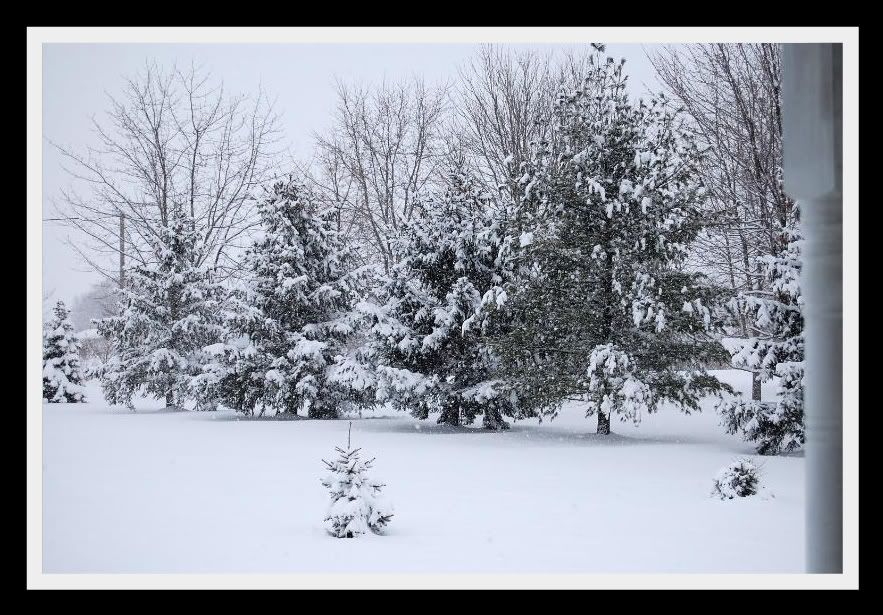 Out onto the back porch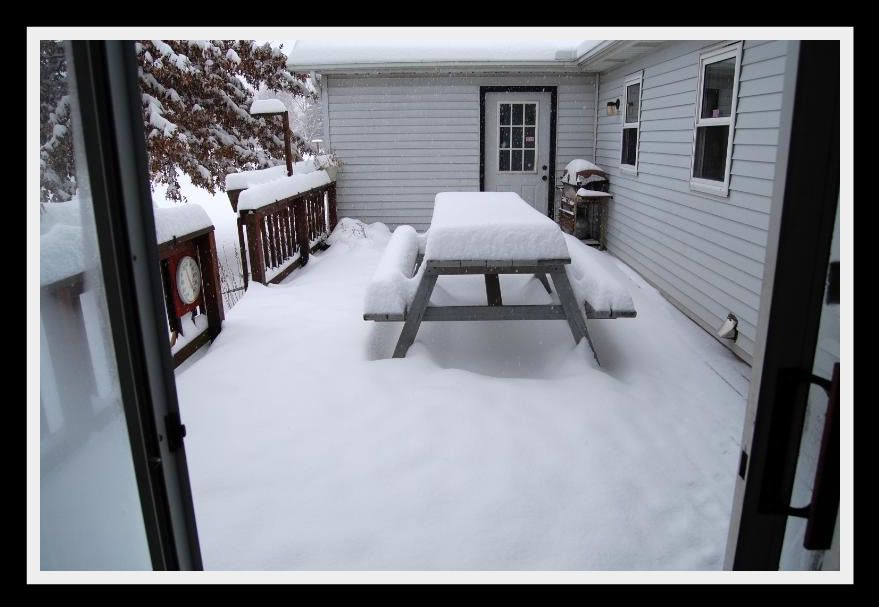 up on the back porch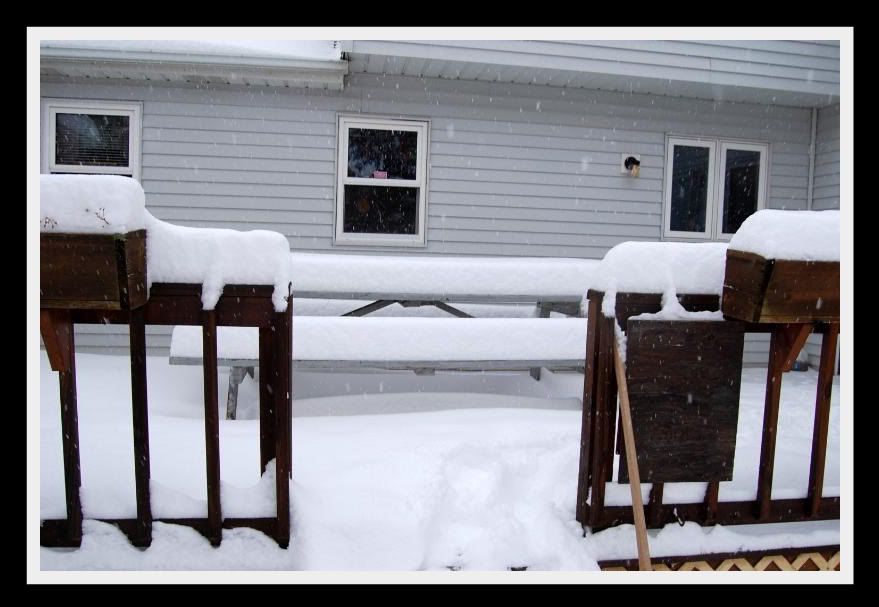 opposite view from the one above, into the back yard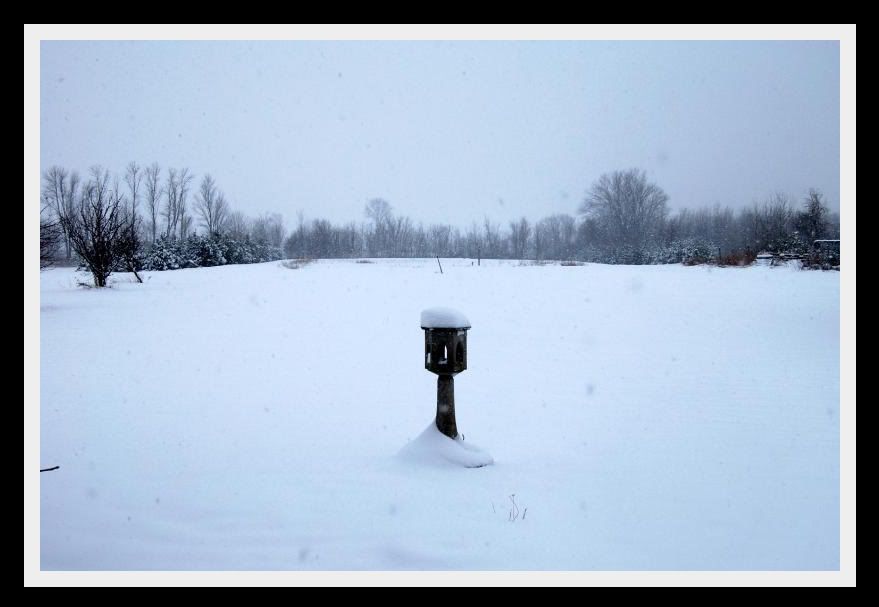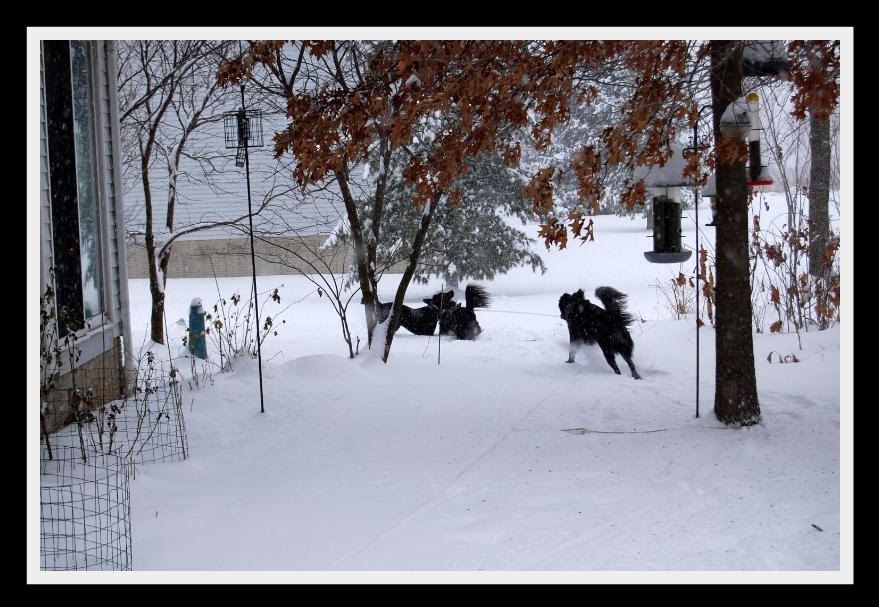 Ahh nothing like an early morning pee into a snowbank that's up to your stuff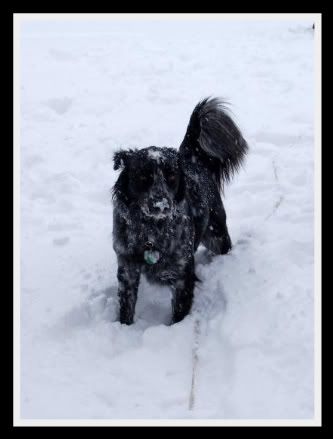 I love when they get the Snow-Zoomies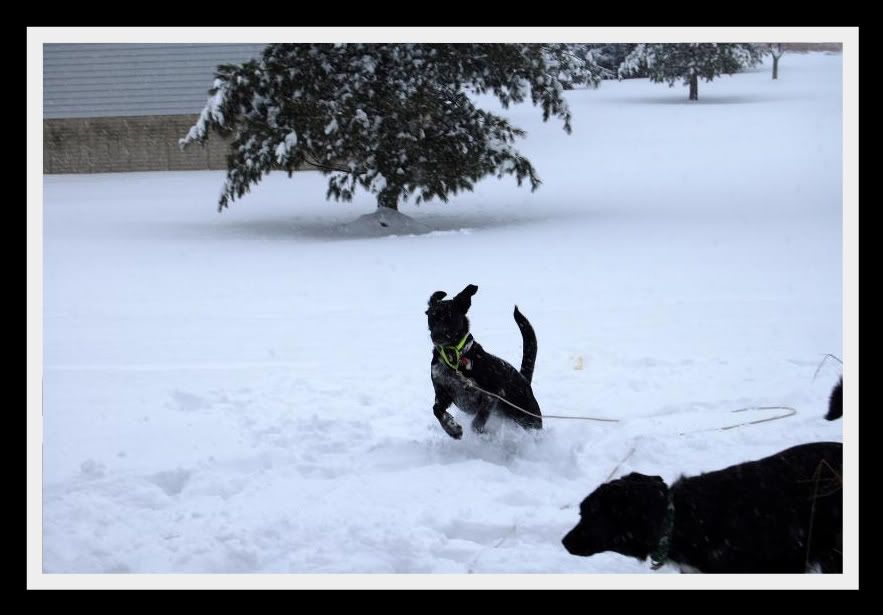 (who let him get so big already?!)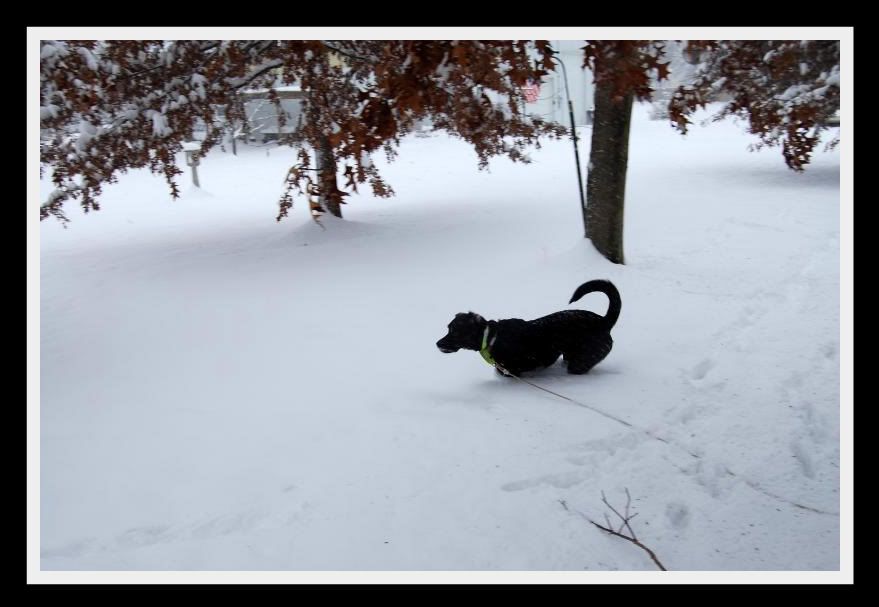 Snow drifts up to his armpits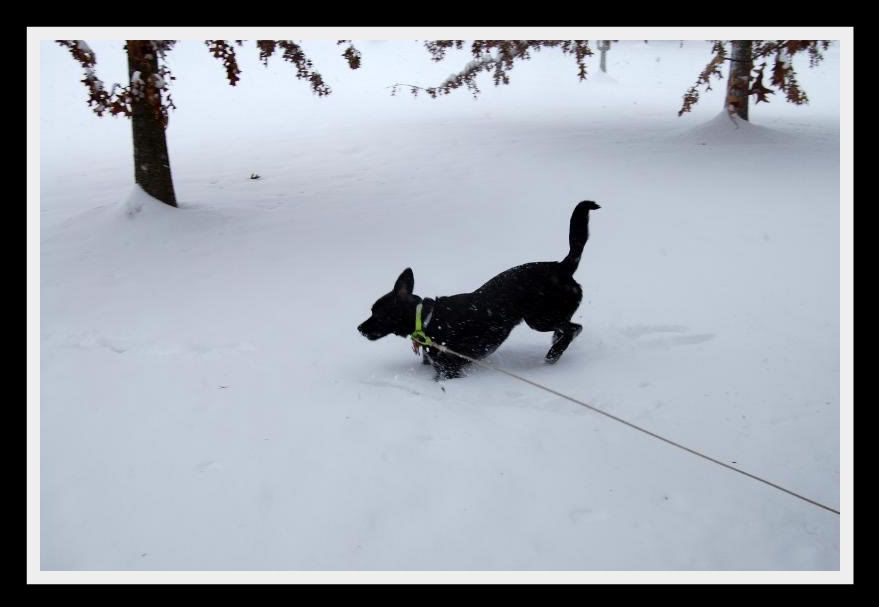 Qwill's speciality: high-speed tackle in 3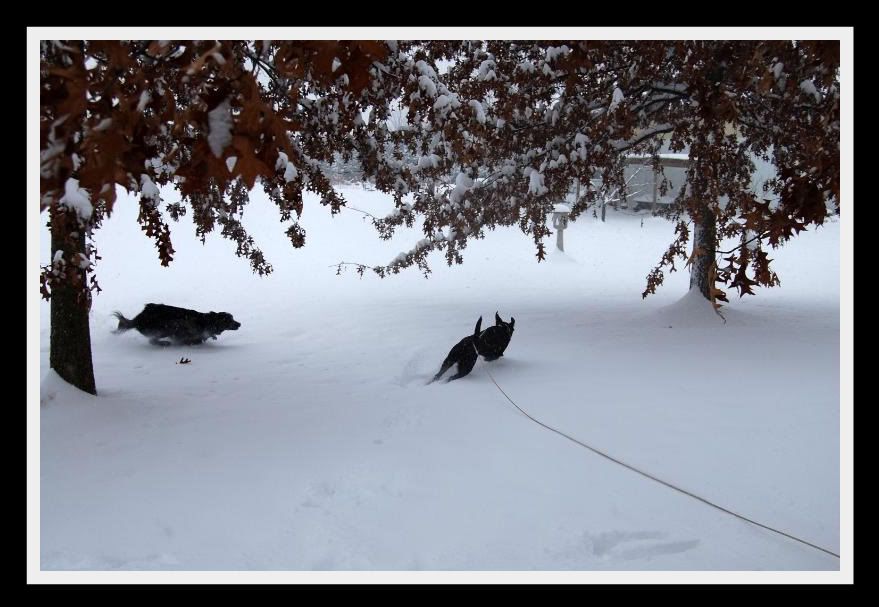 2...
1!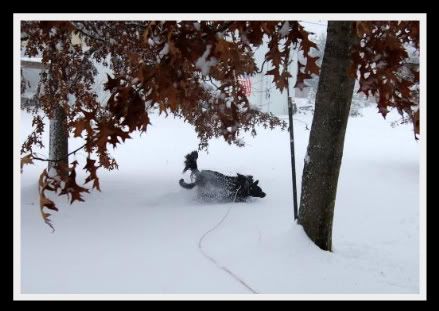 I think the like snow because it's like an all you can eat buffet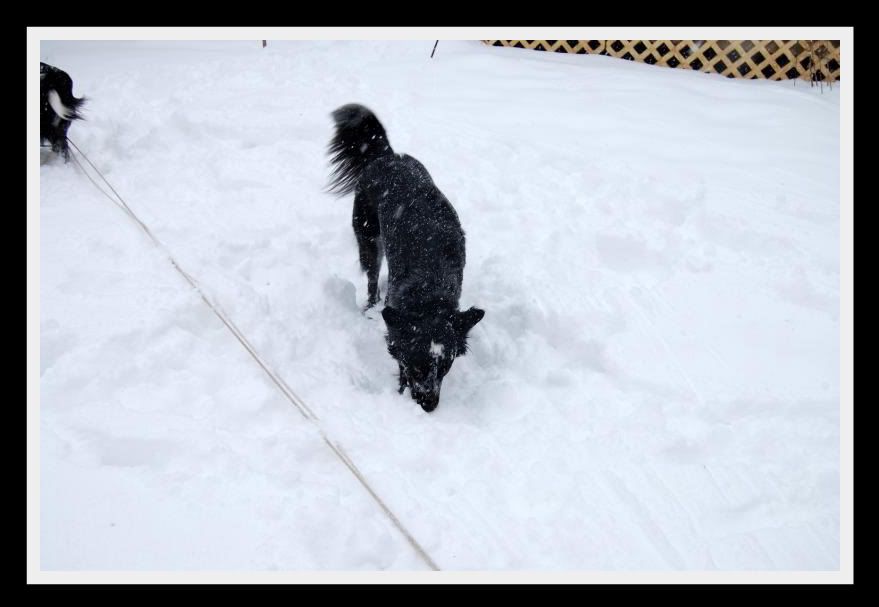 I don't ask questions...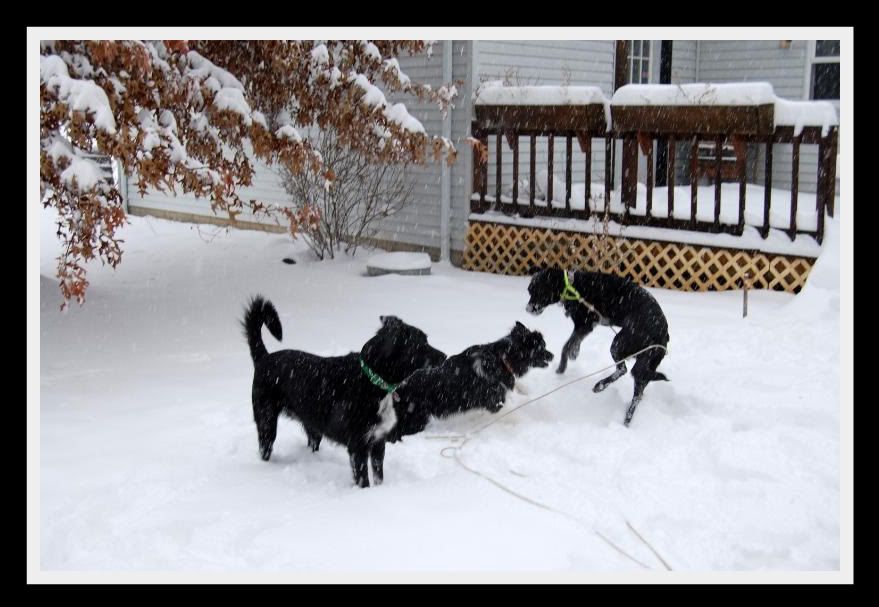 Qwill: "Hey Koda! Race you to that tree and back! First one back wins!"
And it's Qwilly in the lead, but Koda's hot on his tail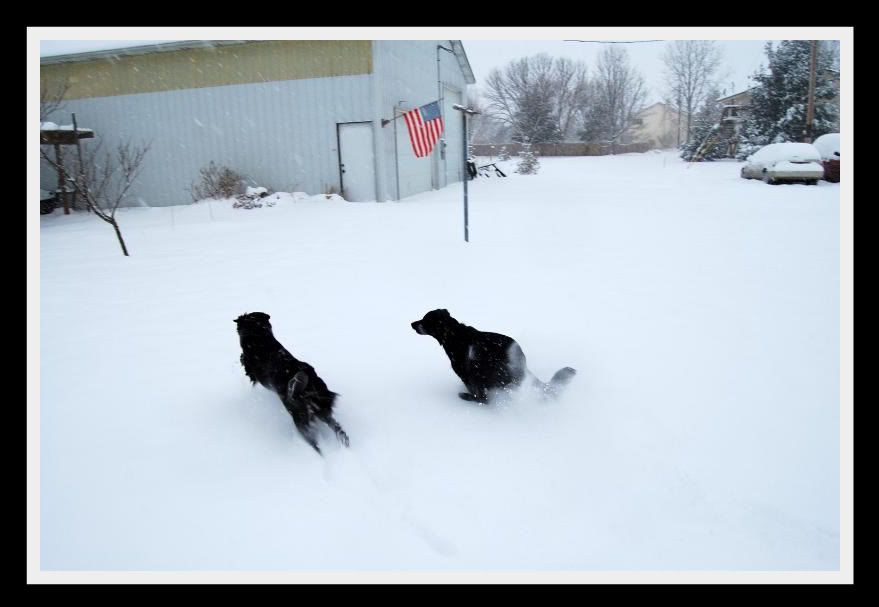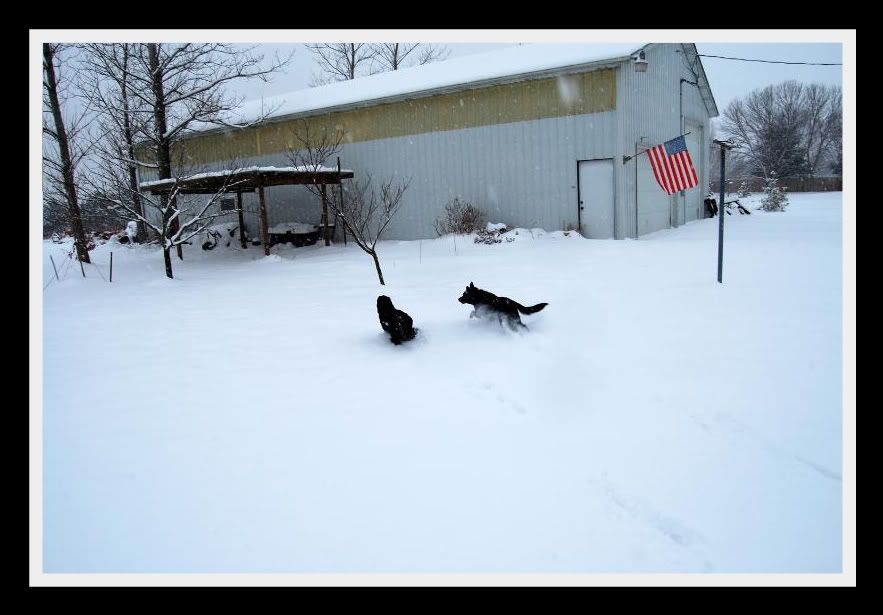 round the tree and here they come!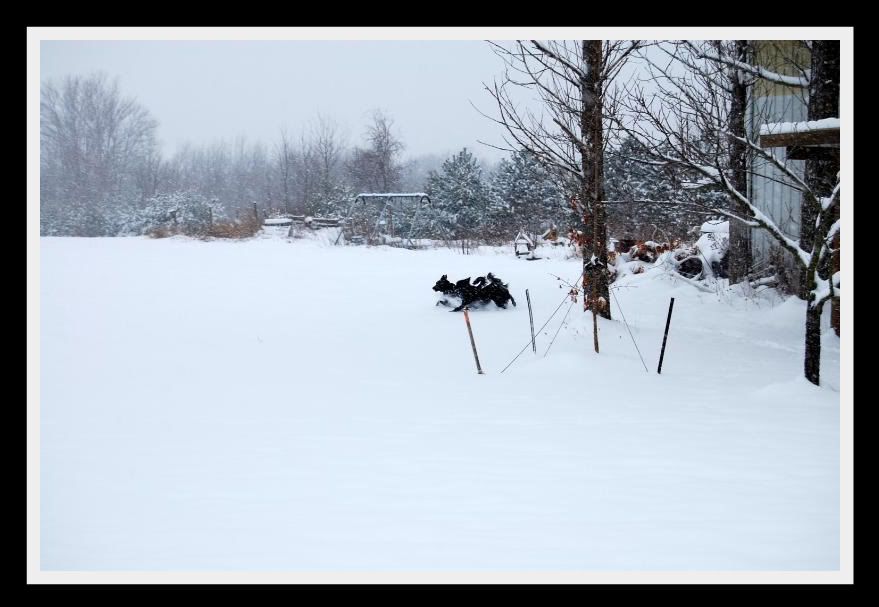 It's the home stretch!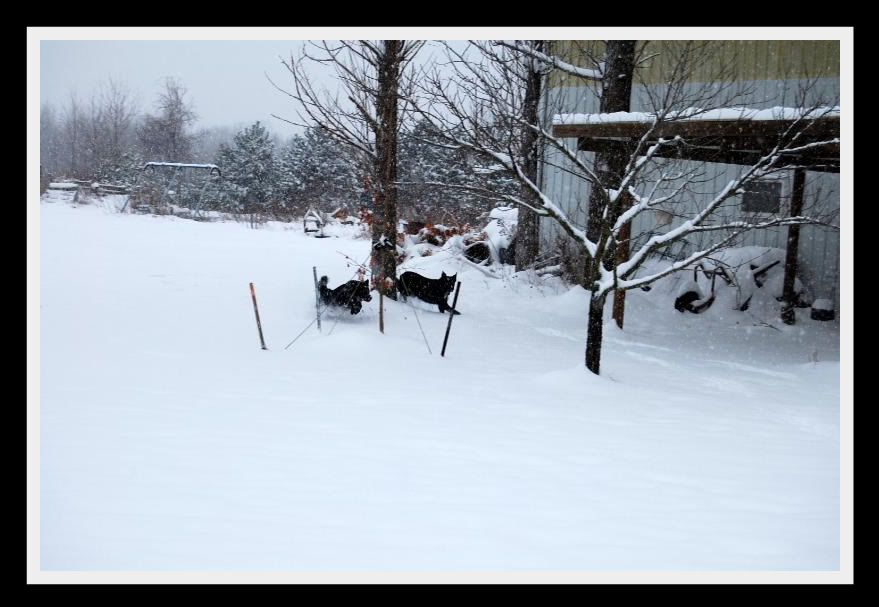 Aw shucks! It's koda by a body length, but Qwill gave it his all!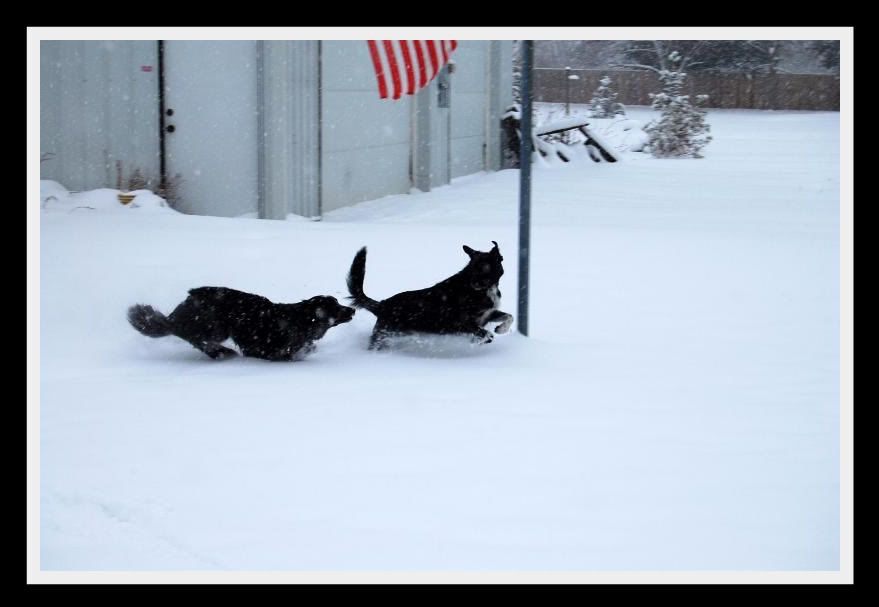 And here comes his cheerleading squad!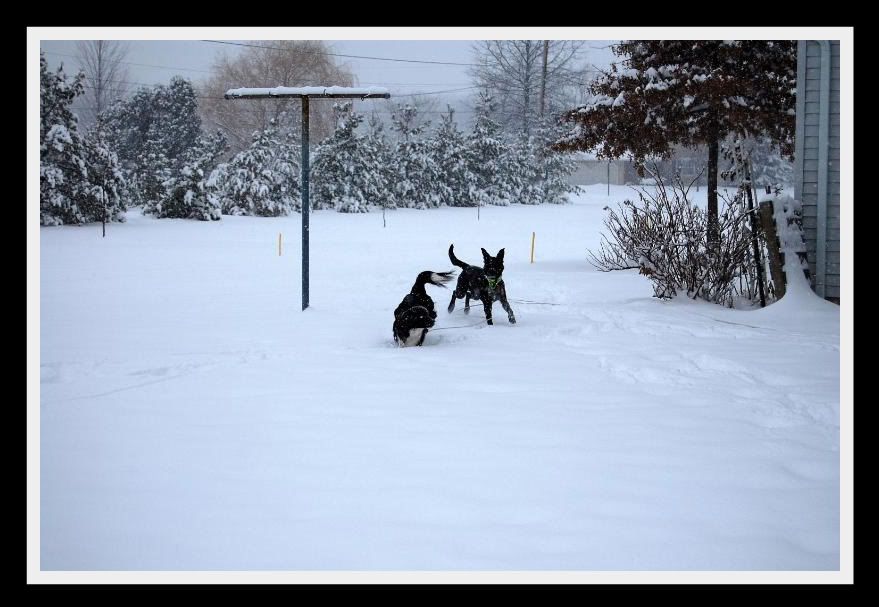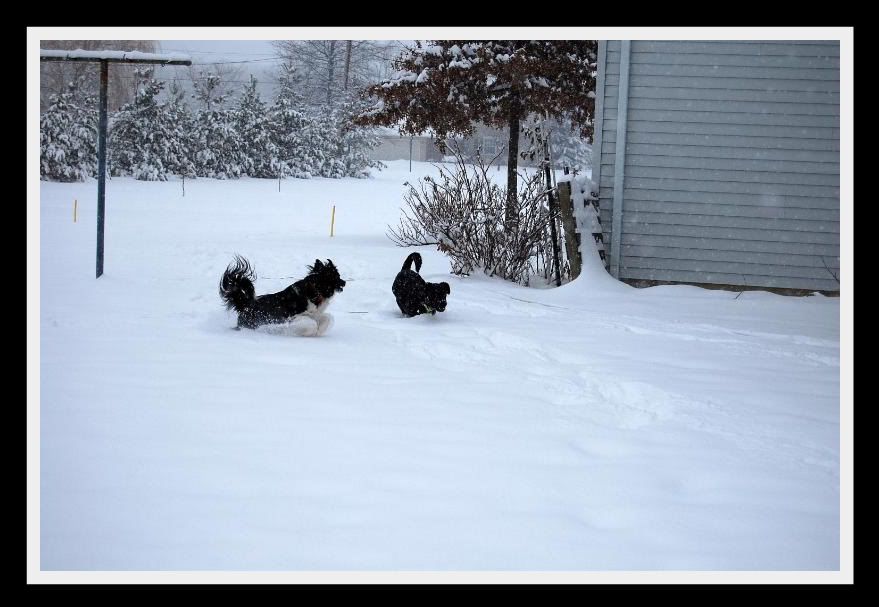 It's on to everyone's favorite game:
Smear the Queer
Kill the Puppy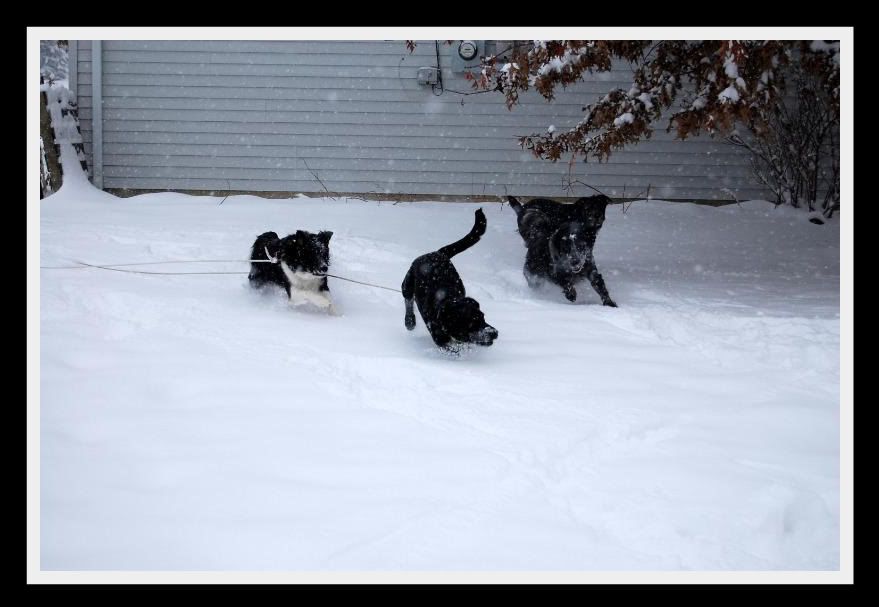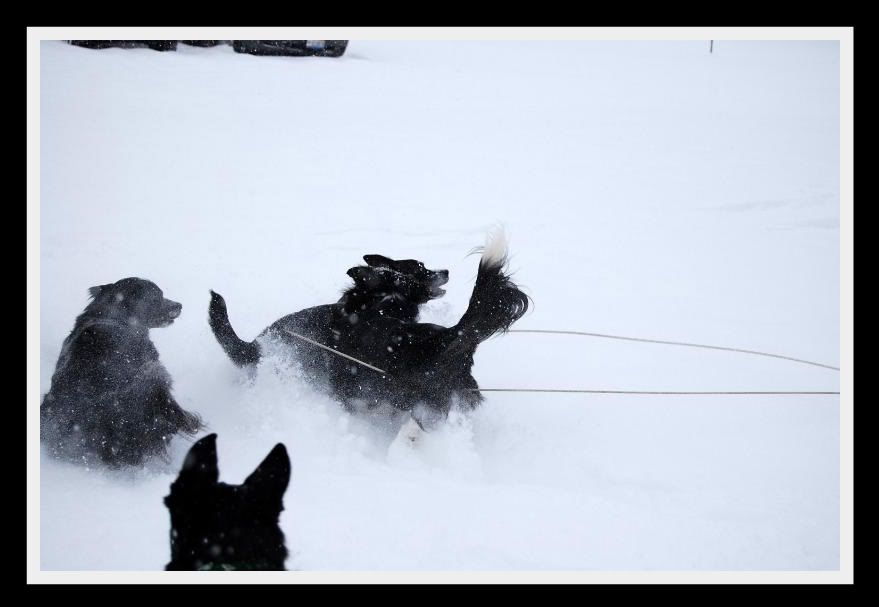 Well, maybe it's not Trophy's favorite game...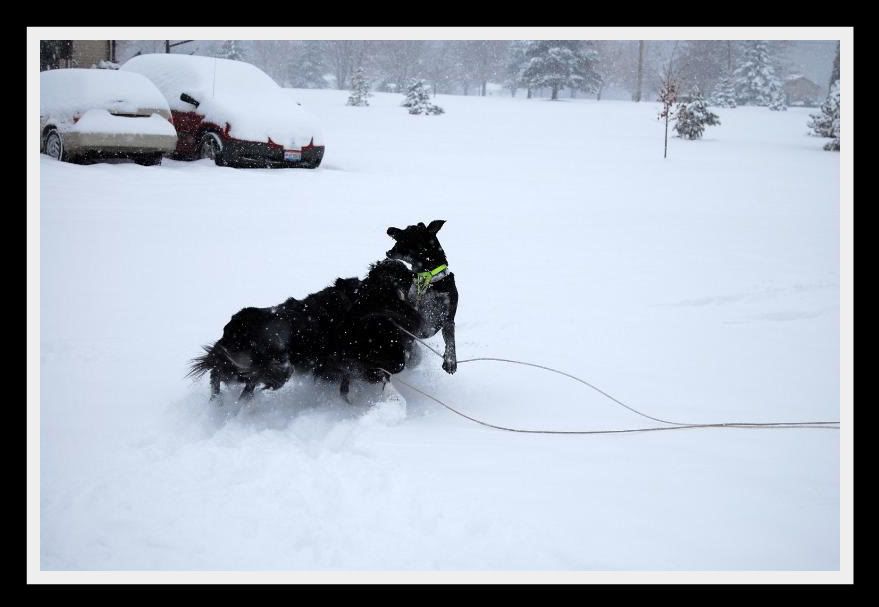 Back to the buffet...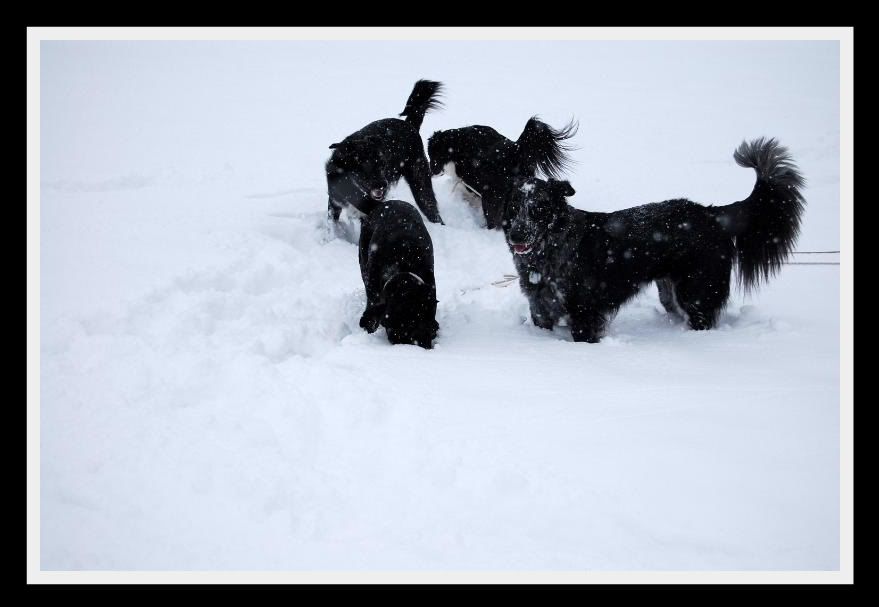 i can hear them now: "have you tasted the yellow snow? it's delish!"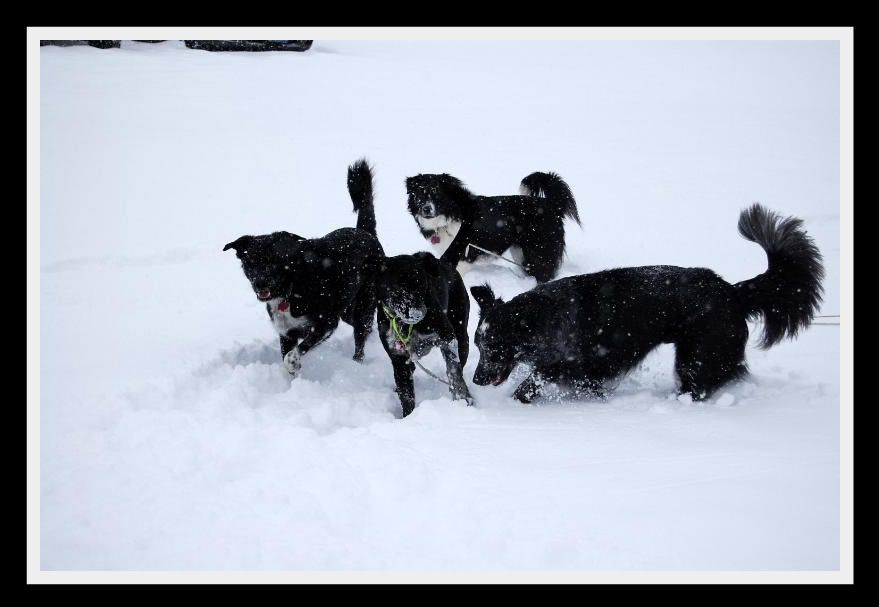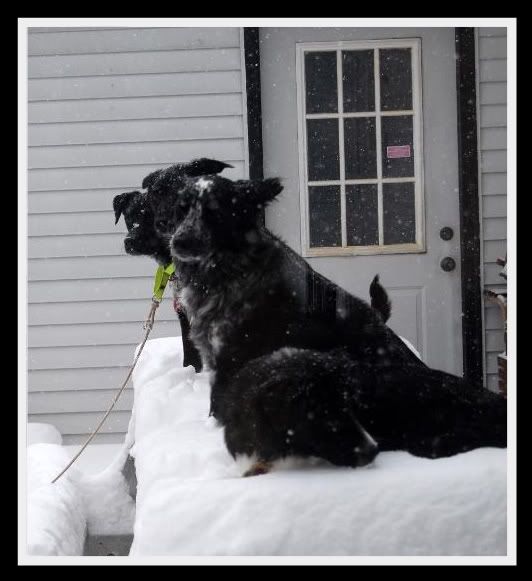 Hope you're all warm and well! Much love from the Broken Butts!