The boys are really enjoying the spring weather. Let's join them in their favorite game: kill the puppy*.
Trophy, stupid pup that he
is
can be, starts the game by locking onto his target and pouncing at a million miles an hour.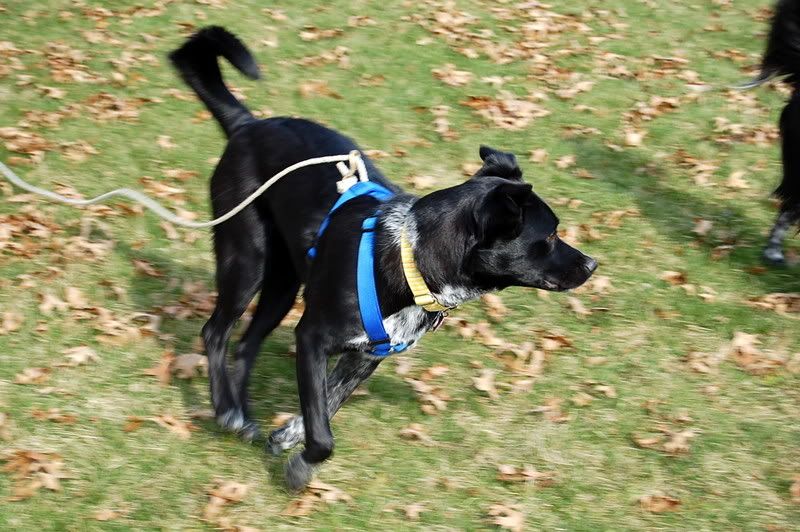 Unfortunatly he tends to overshoot his intended target. Instead of using his superior speed to gain the upper hand by circling back around his foe and trying again, the dunderhead tries to run while facing backwards.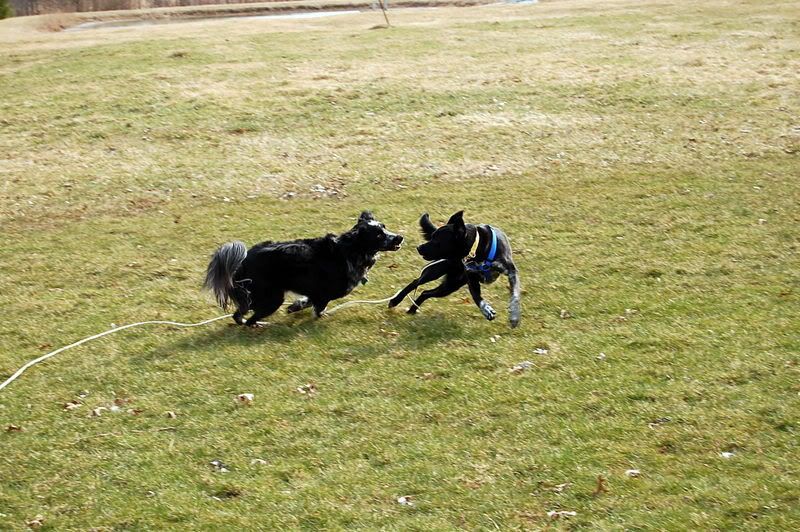 Two things to note in this pic, 1. they're still traveling at a million miles an hour (evidenced by the blurry ground) 2. Trophy is completely perpendicular to his direction of movement. Frankly I don't know how he didn't/doesn't crash and burn.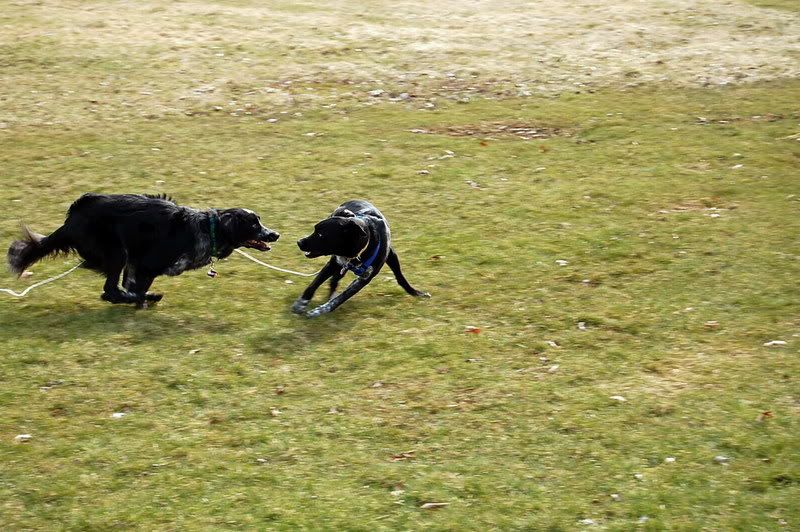 Obviously this gives Qwill the opportunity to catch up and take him down.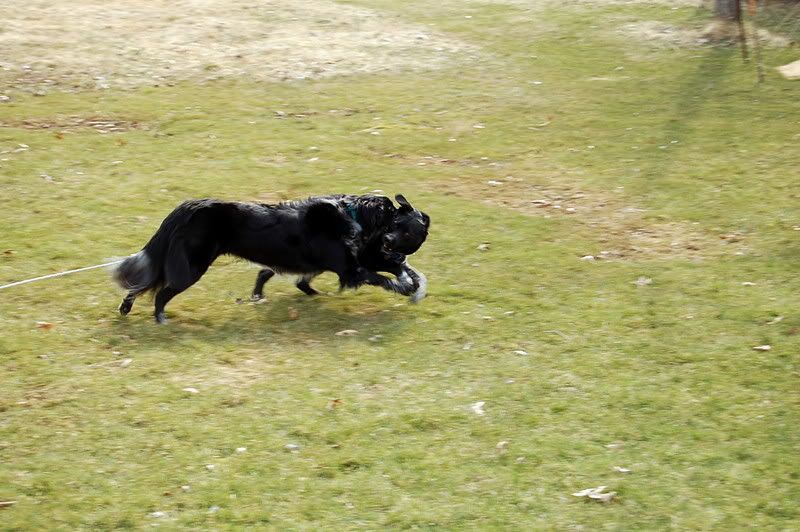 He managed to get free, but that's when backup comes in. Qwill and Shiner are always on the same team when it comes to battling Monster.
Then they faceoff like stallions at war.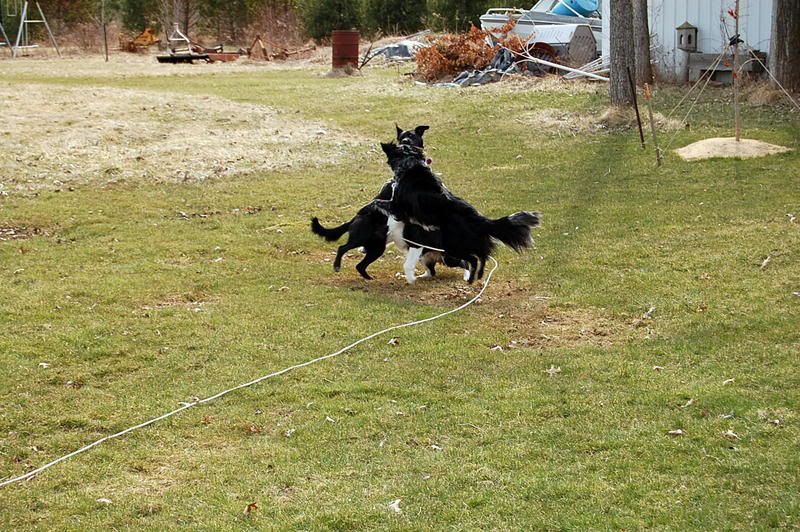 Trophy doesn't stand a chance. Once they have him down, Qwill will pin him while Shiner goes for the thigh. Apparently he likes dark meat.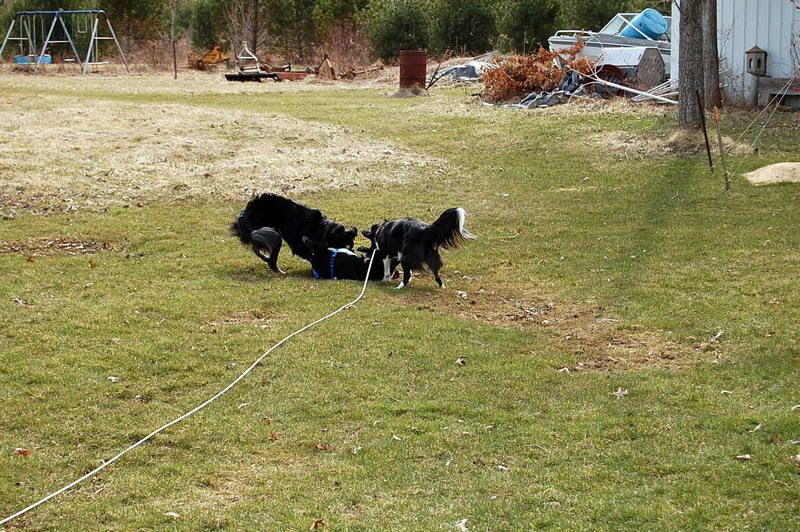 Then, when he start squealing like a little girl I have to call off the troops.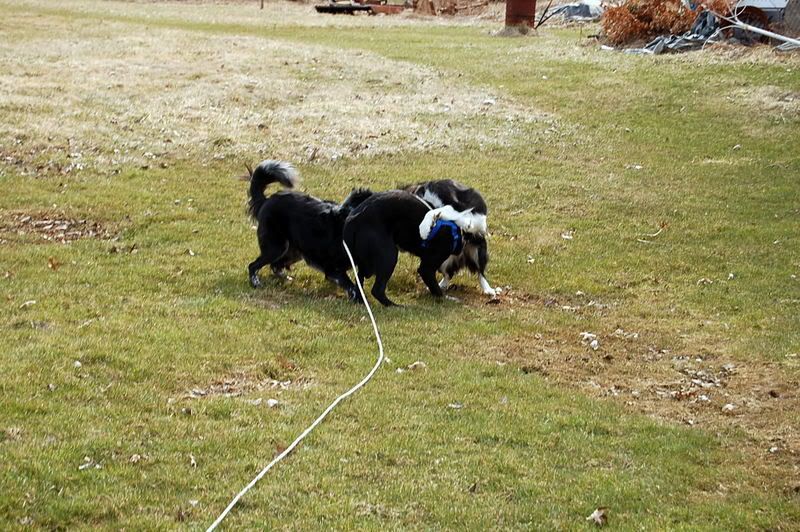 Except then Trophy gets all macho, because he thinks he scared the big boys off with his gigantic muscles.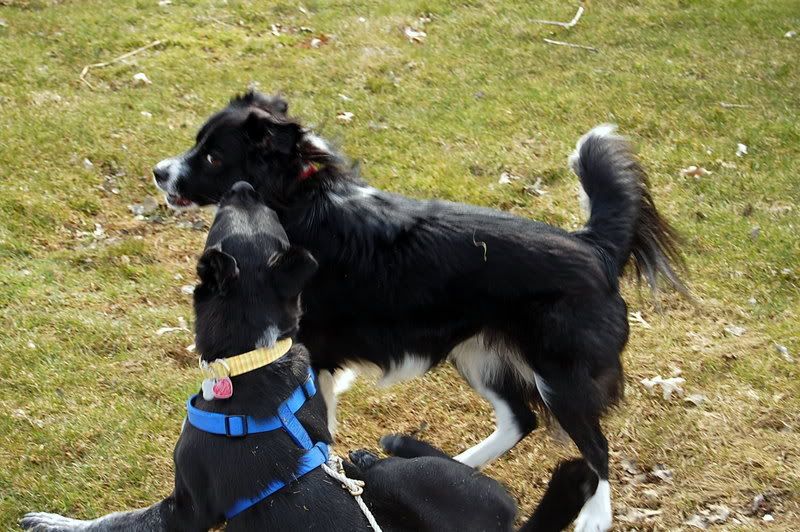 But they don't let it get to his head.
One last crack at telling Qwill who's really boss...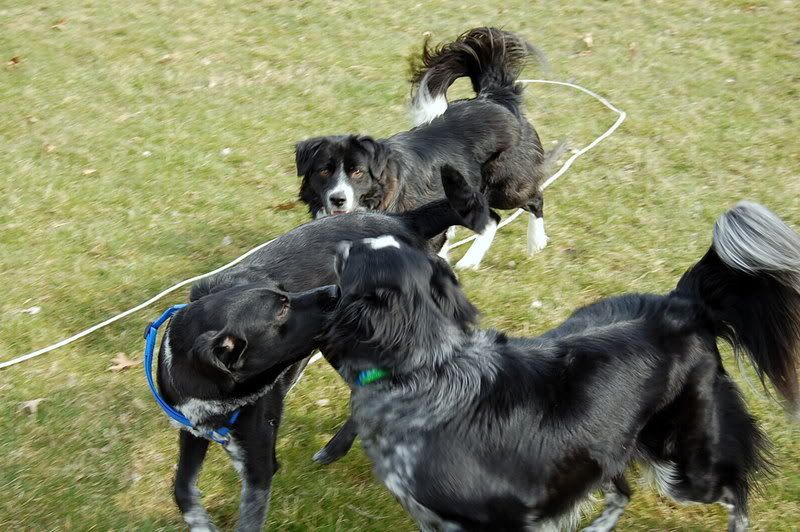 Then they decided to get a drink. Which always gives Shiner the ZOMGZOOMIES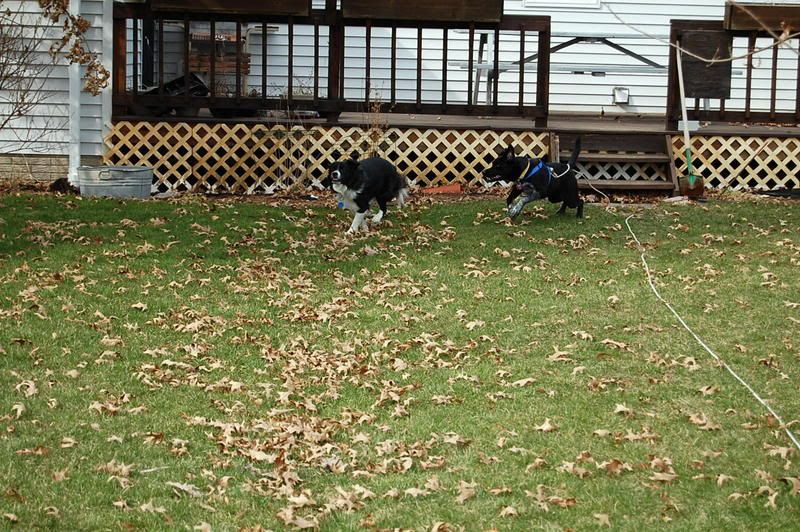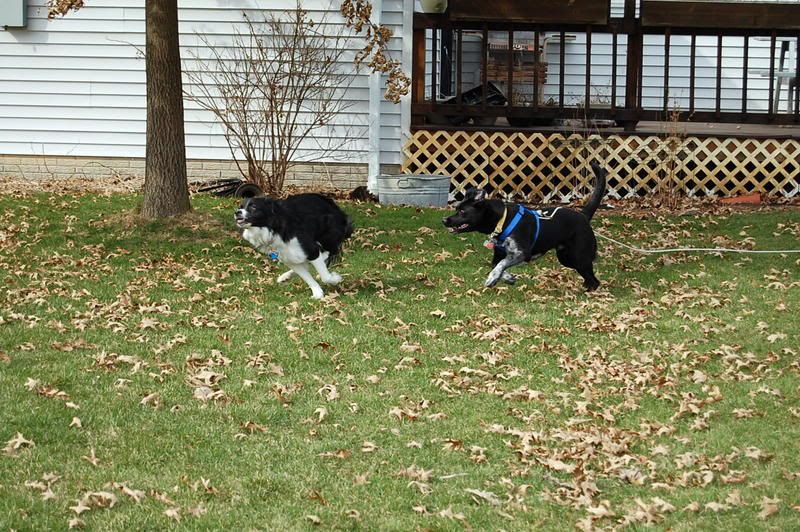 OH The neighbor's dog came to say hi! (Trophy didn't like the competition for cutest lab, and tried to kill poor Taz with his tieout rope.)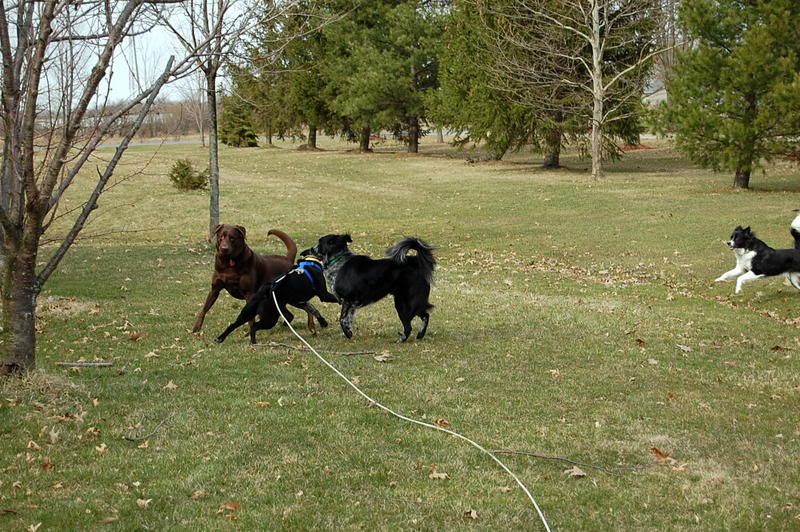 MORE ZOOMIES!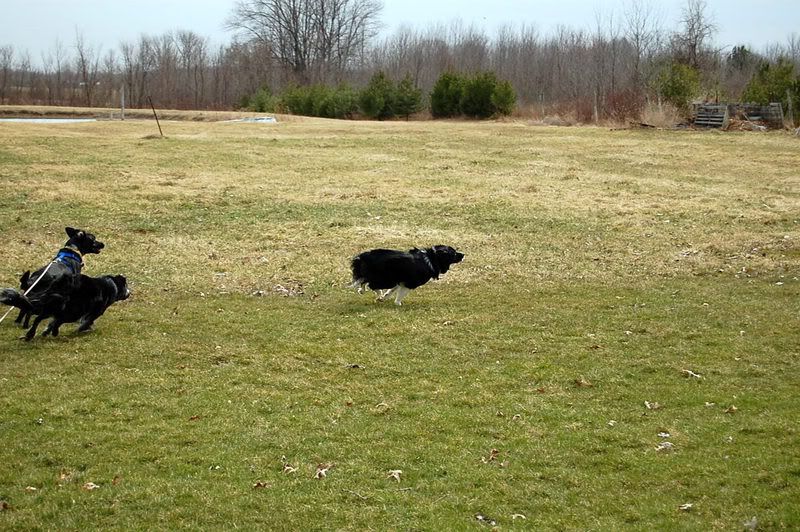 WHAT MAWM HAS TREATS???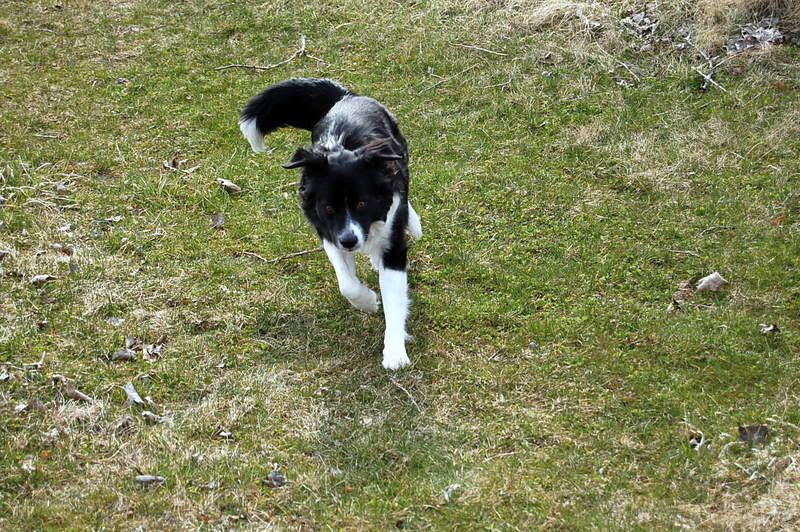 ZOMG GUYS! TREEEEEEAATSSS!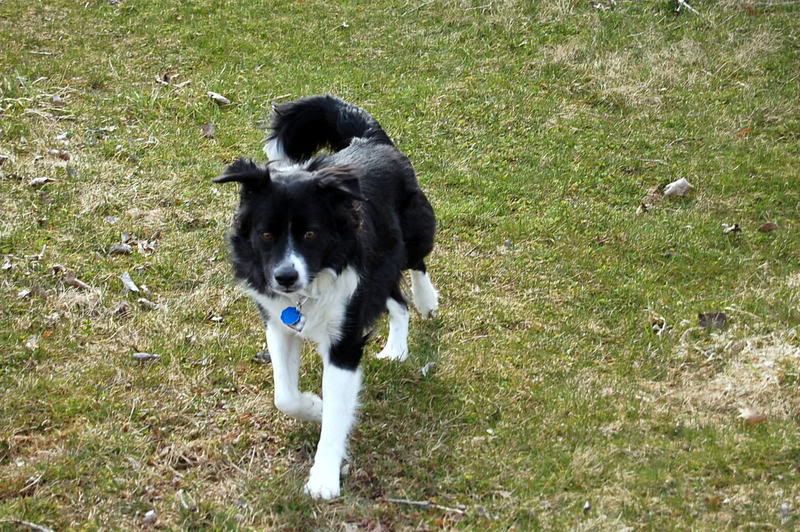 HAI mawm! Hai! I can has cookie now plz?!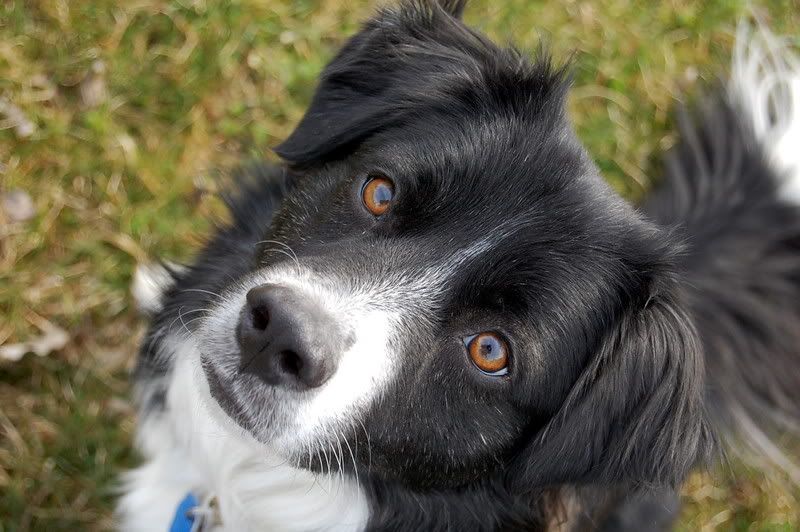 Ooo! me too plz?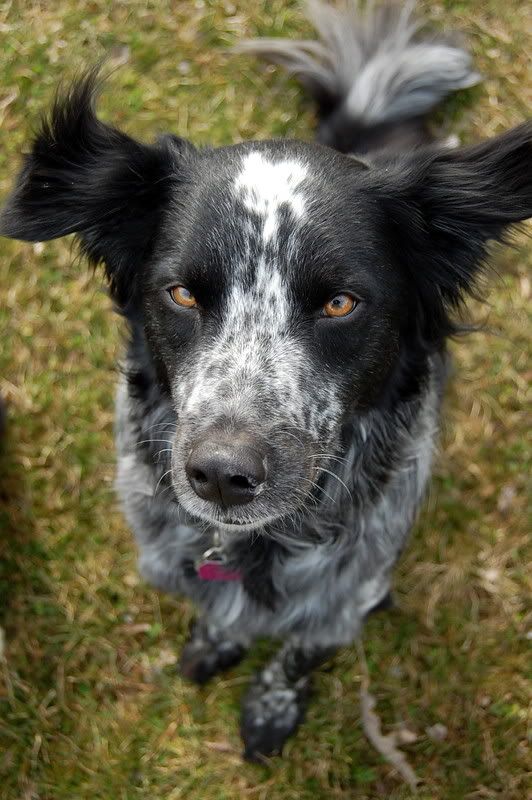 What are we talkin' 'bout?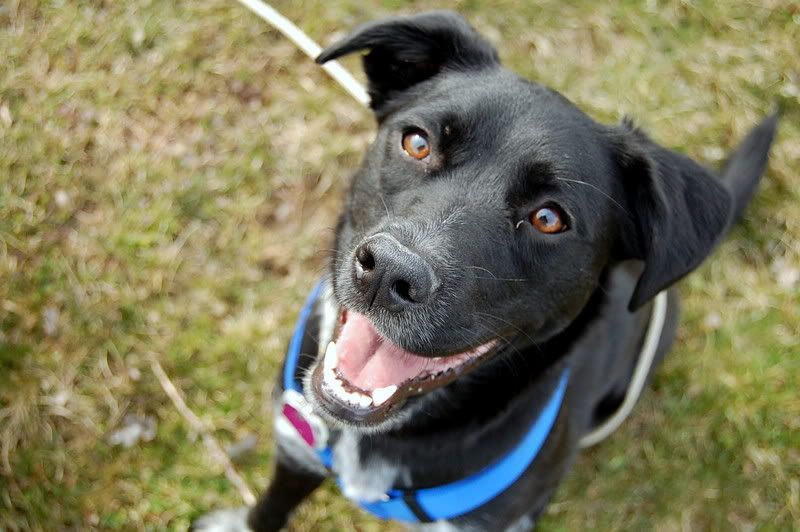 More tomorrow!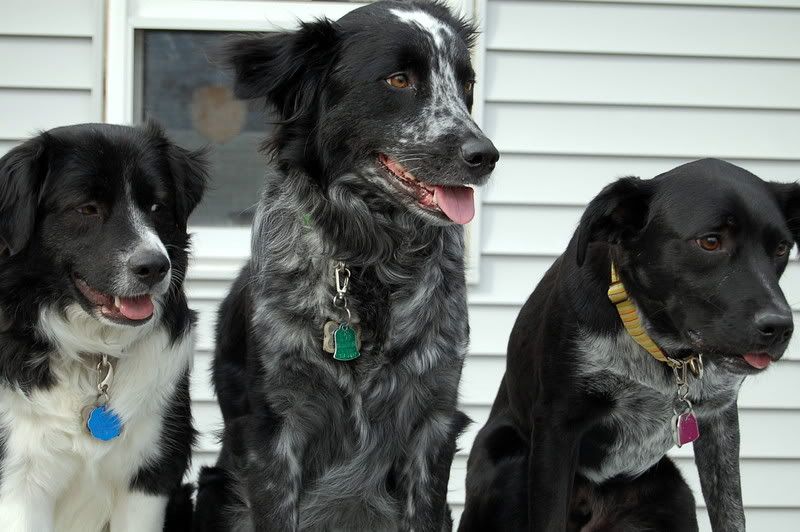 *No Trophys (Trophies?)are ever
severely
harmed in the kill the puppy game.