I just love group shots of my boys. :)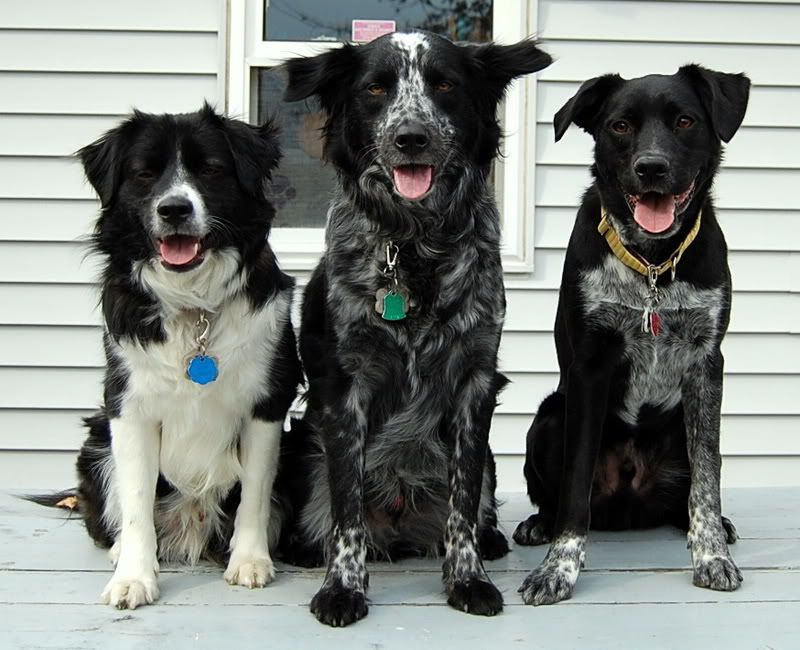 especially ones that put them in odd situations. Qwill and Trophy jumped on the table with no problems. Shiner, on the other hand, wanted nothing to do with it.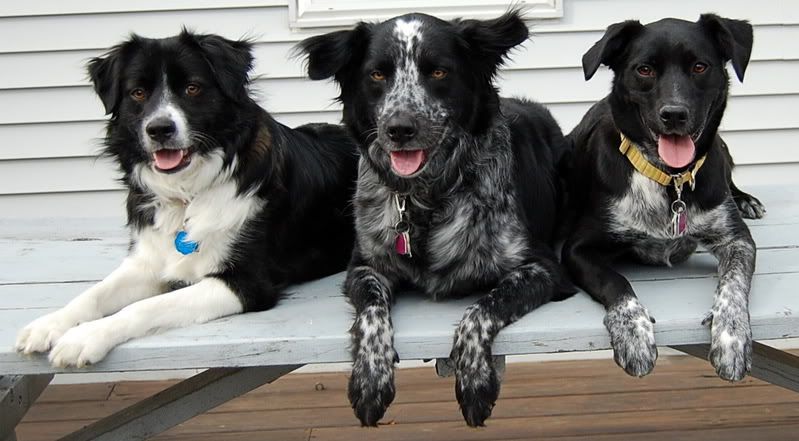 altho, he wasn't as angry about it as he was in this picture:
but the real fun always comes at the release.
OK!!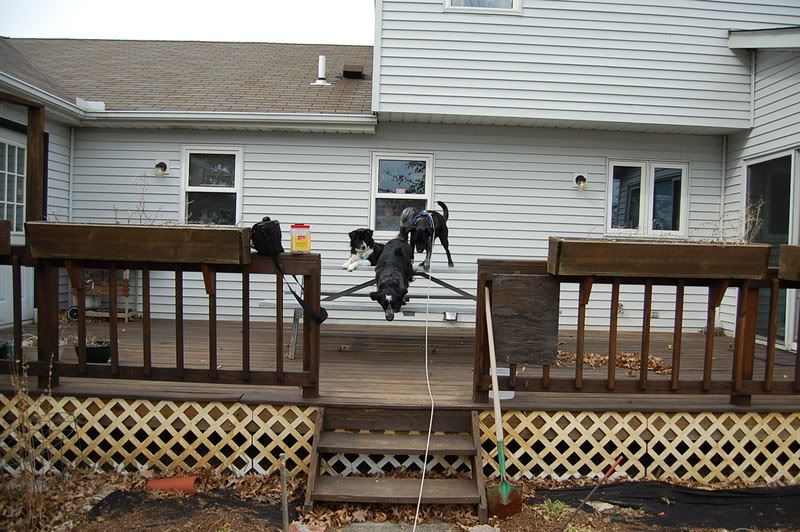 Trophy and Qwill know what's goin' on!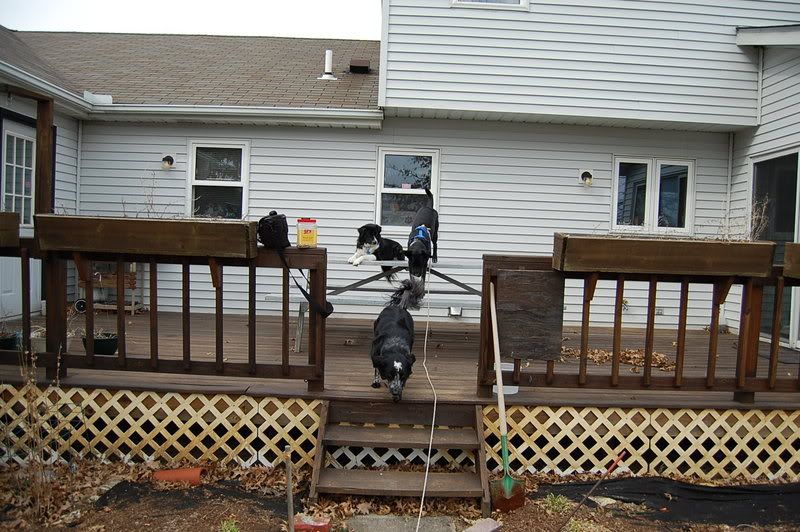 Whee!!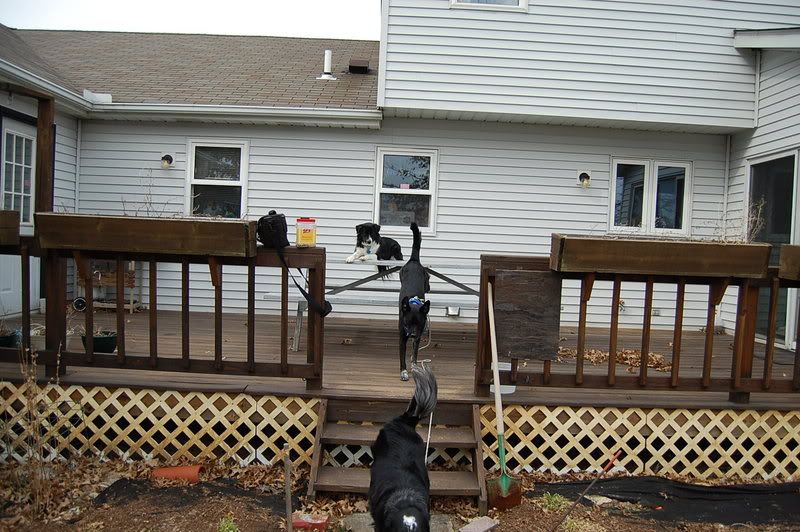 uh... Shiner? you coming?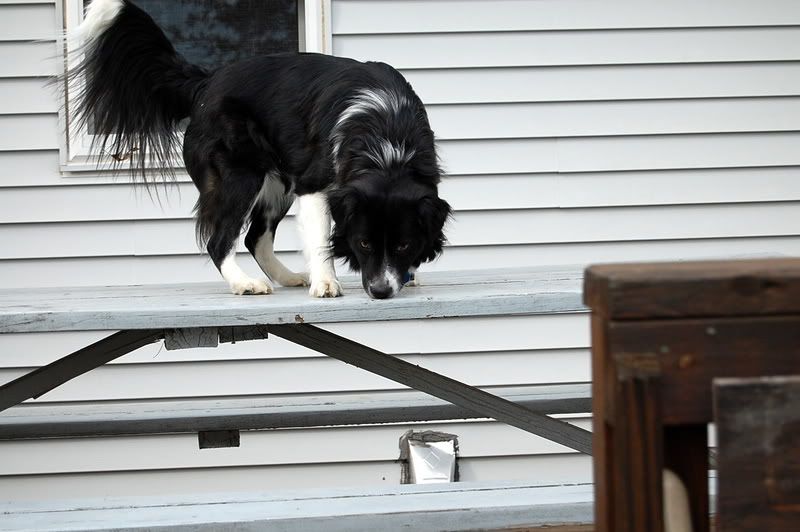 Not no how not no way am i jumpin' off dis ting. SAVE ME!!!!