My bedroom is a multi-purpose area. It's my computer room, tv room, dog sleep space, my sleep space, sitting room, storage area, and lately my "studio".
So come on in.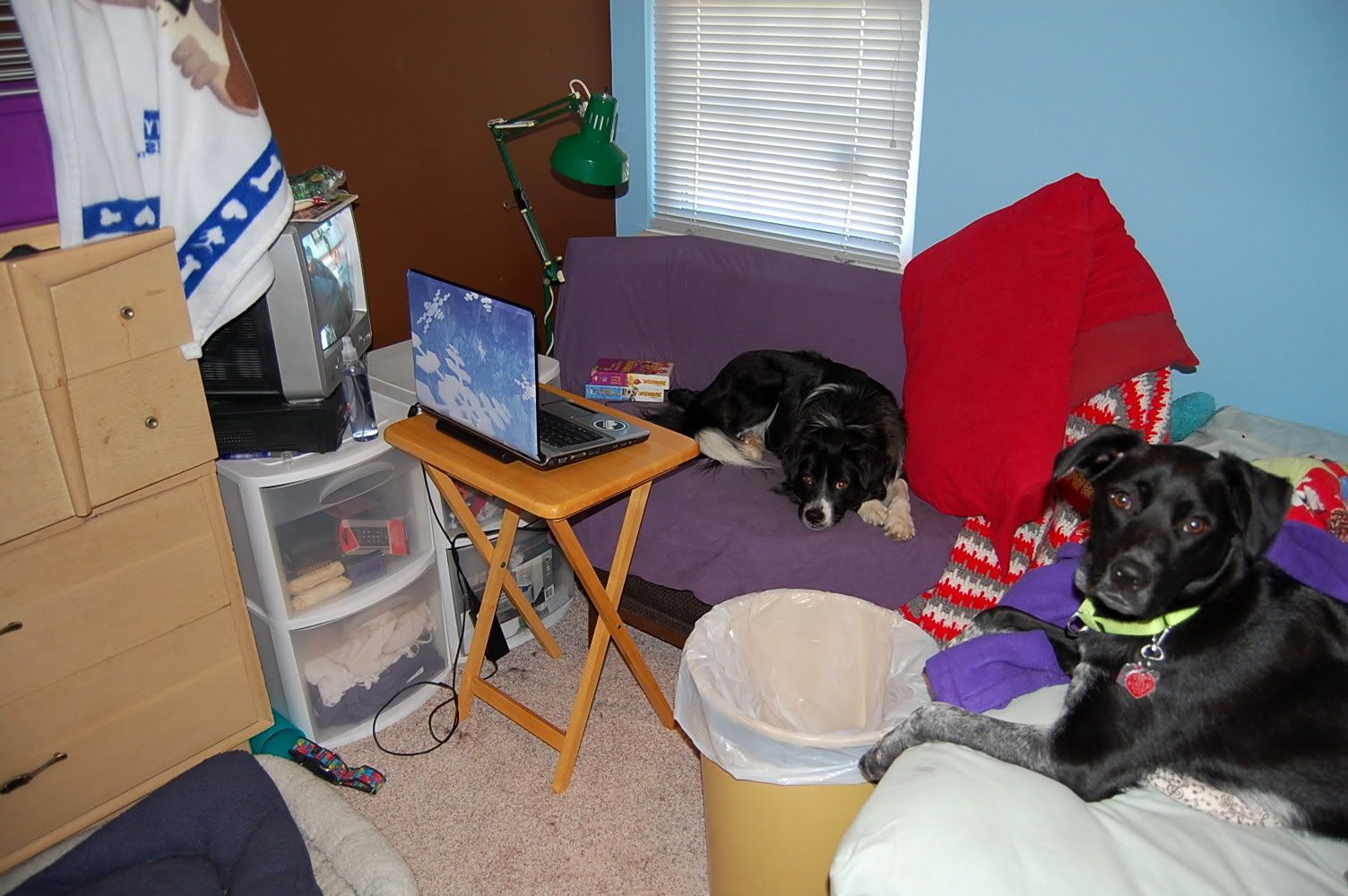 If you remember from previous posts, I used to have the dog kennels in my room. Well, since Koda has moved in with my sister and her apartment I decided it would be a good time to relocate the kennels down stairs. To make room in our living room, one part of the sectional couch was moved upstairs. It is a wonderful place to sit and watch tv, check my e-mail or make collars (or all at the same time). It's also a good place for the dogs to sleep, as Shiner's demonstrating.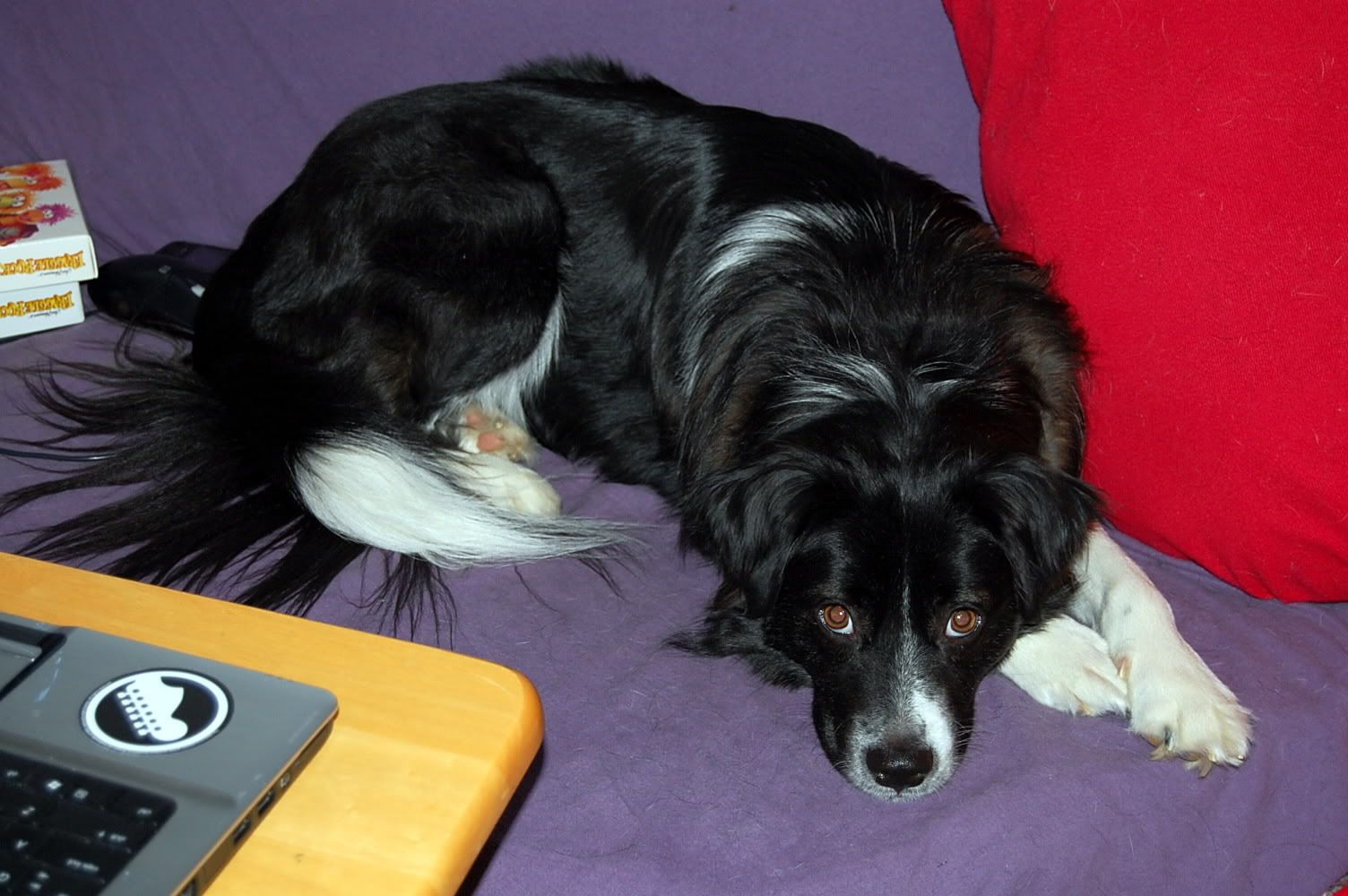 Here we are in "workshop" mode.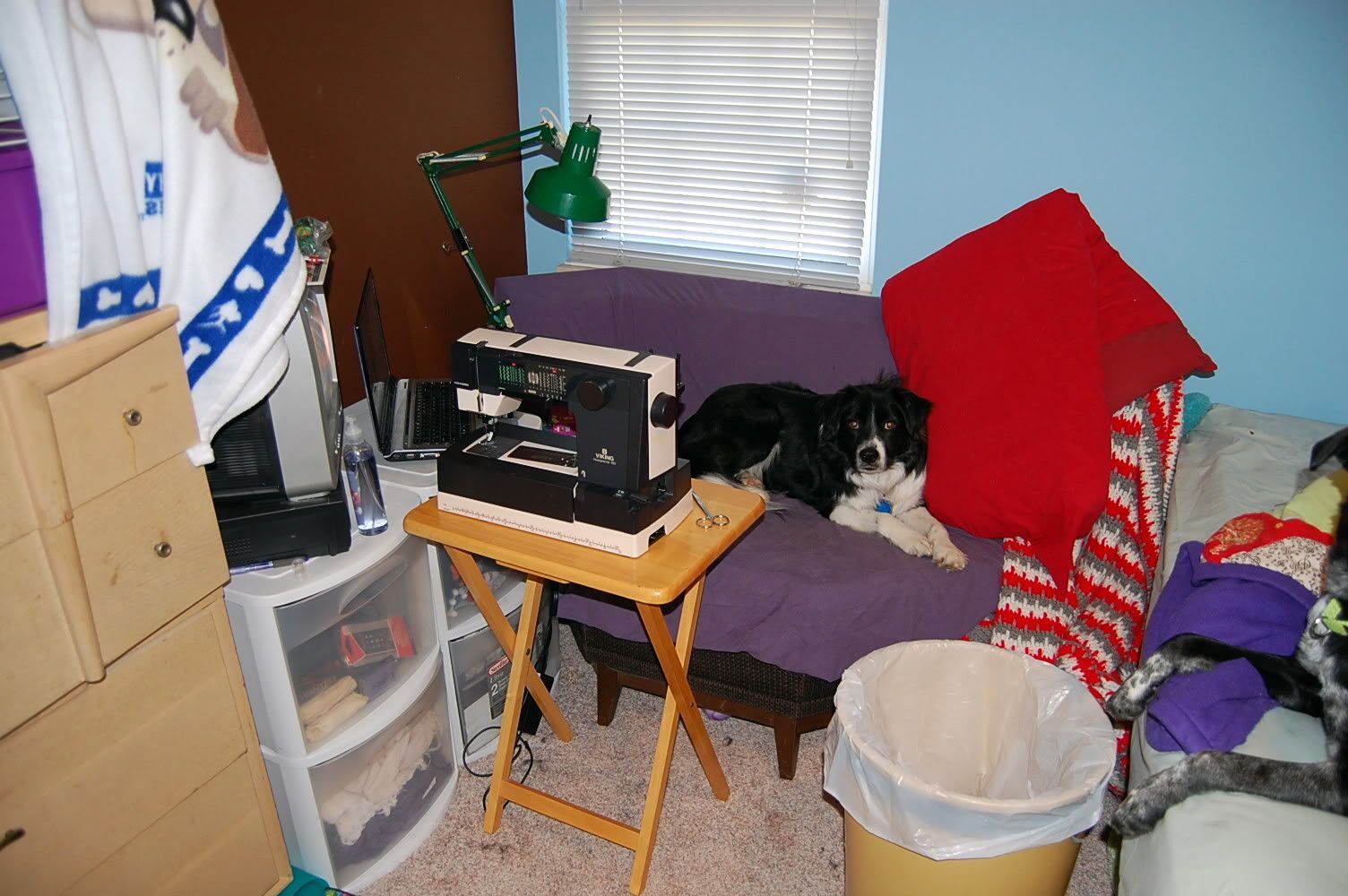 Altho, it doesn't look like Shiner's going to let me get any work done today.
I'm too cute to move!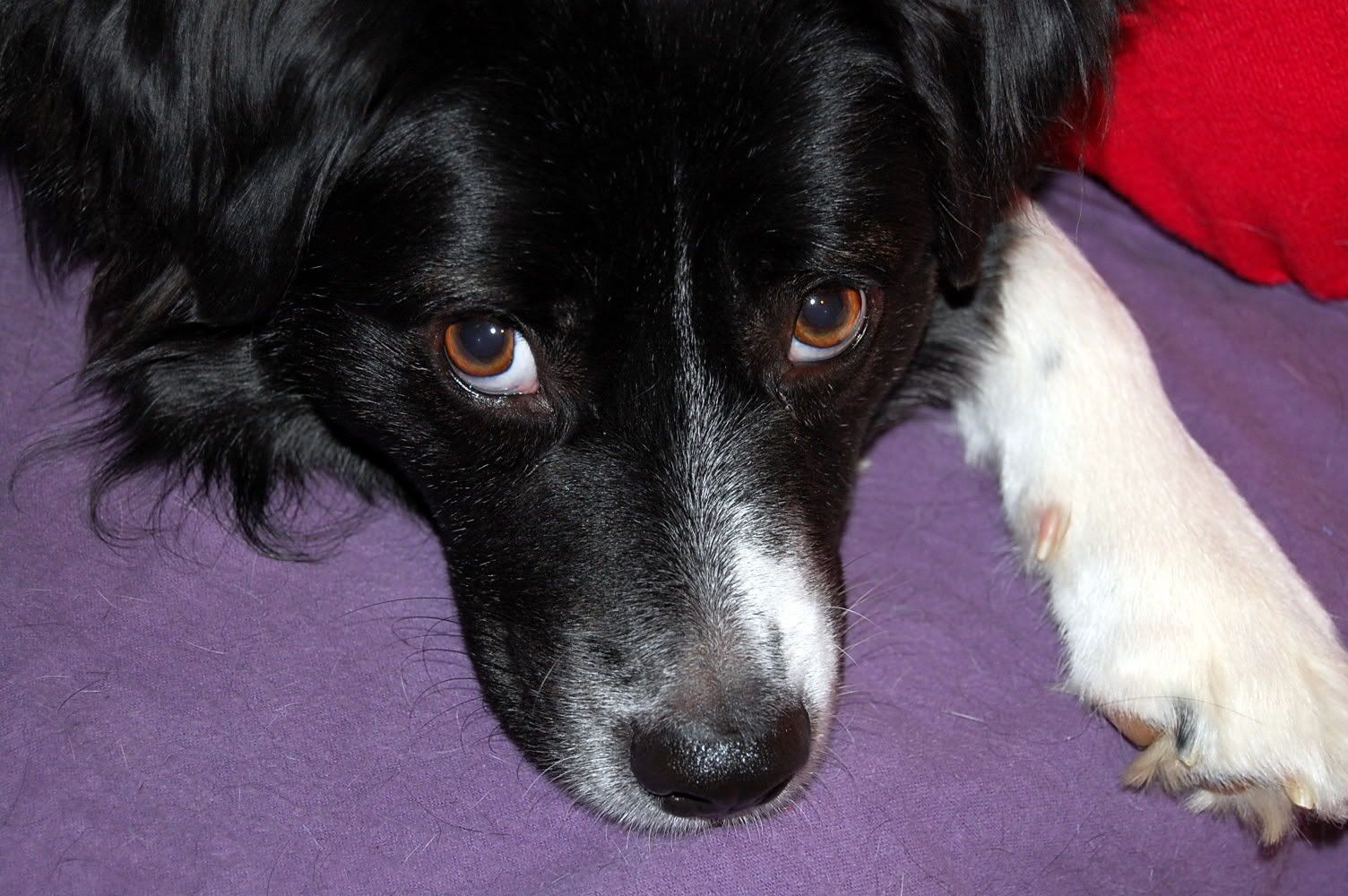 Trophy says he's still handsome as evar!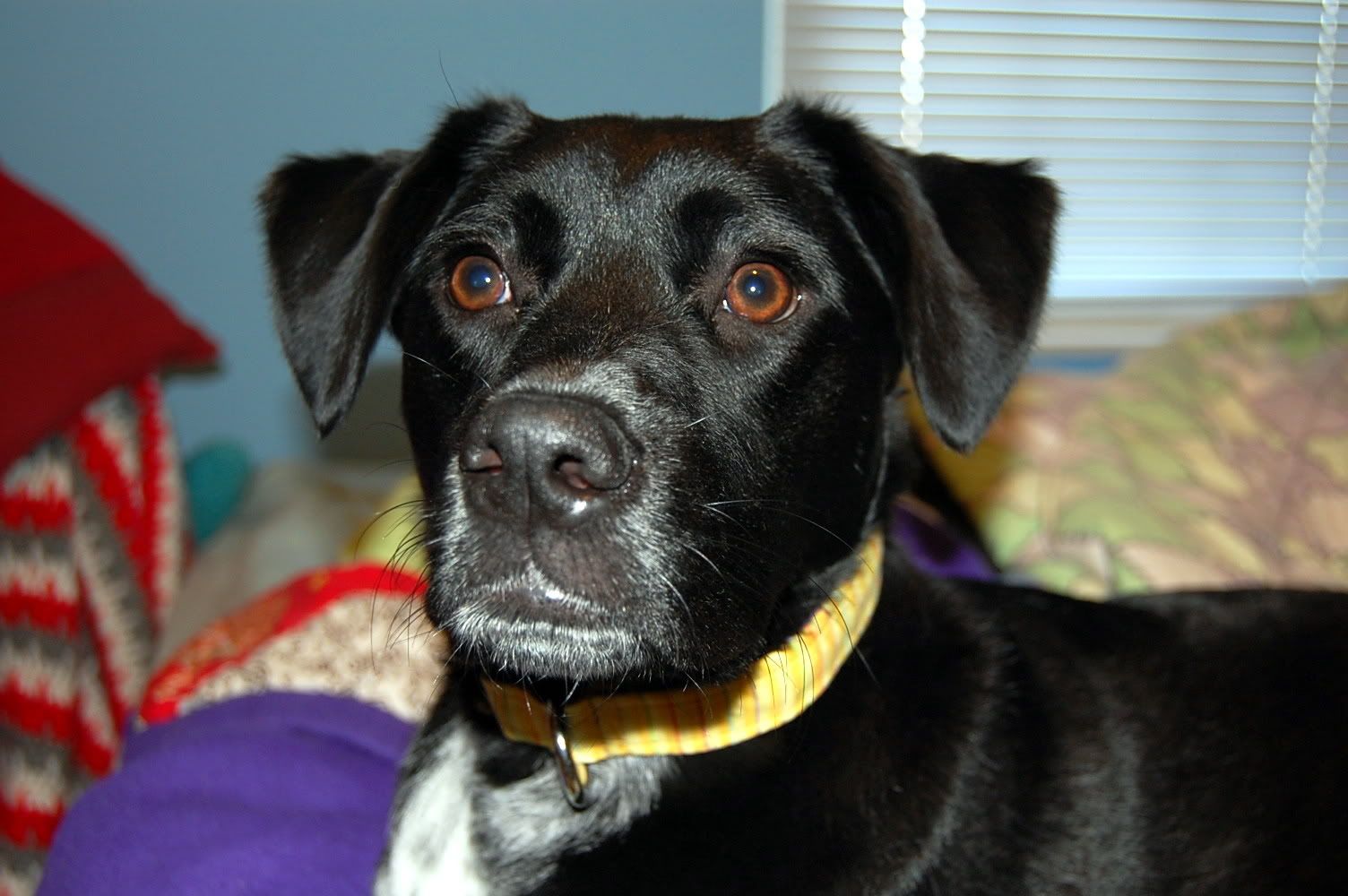 And Qwill, who didn't want to be left out, but is still miffed that i yelled at him for jumping on me and knocking down a load of laundry. silly boy.
IN SUPER EXCITING NEWS: Shiner has a recall! It's not 100% reliable, as our walk around the pond yesterday demonstrated (the call of goose poop and deer turds were far greater than my yumalicious treats). *sigh* BUT, It's a huge improvement over last fall when he would run in terror in the opposite direction despite handfulls of treats.
~COLLAR GIVEAWAY!~
And lastly, if you missed the buy one get one free sale, fear not there will be more in teh future! IN THE MEAN TIME: If you have a blog and would like to help me advertise I will be happy to provide one FREE collar for you to review. I do have some stipulations, and a limited number to give away, but If you're interested, please post a reply and I'd be happy talk with you more about it.