I hate going to work. BUT, I love coming home afterward. Not only does it mean i can finally take my shoes off and sit down, but it also means this: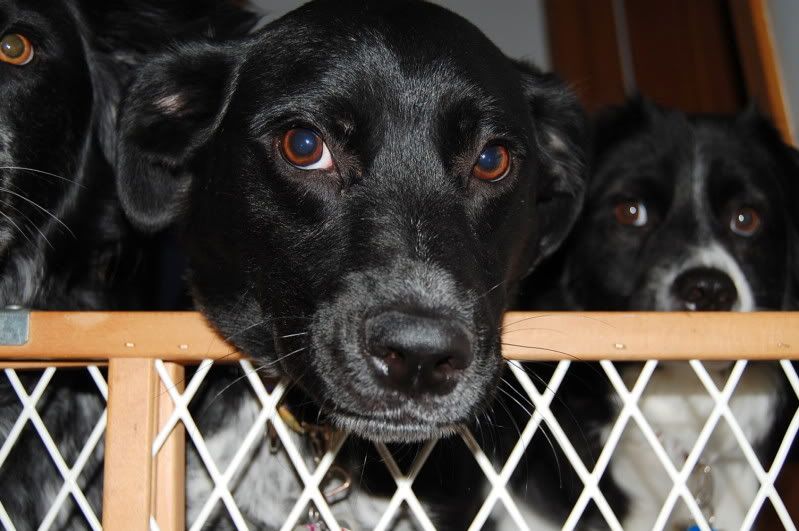 How can you not love that face??
Unfortunatly Trophy usually looks something like this: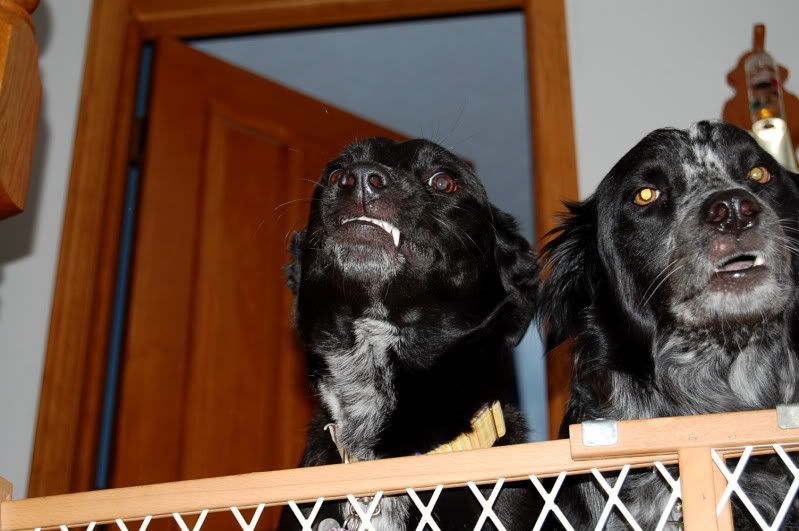 (I still haven't be able to fully capture his big toothy grin, but i WILL SOME DAY!)
But one dorky pup aside how could anyone NOT want to come home to three (or 4, or 8 or 12. Err. ok just 4. My limit is 4.) of these happy faces?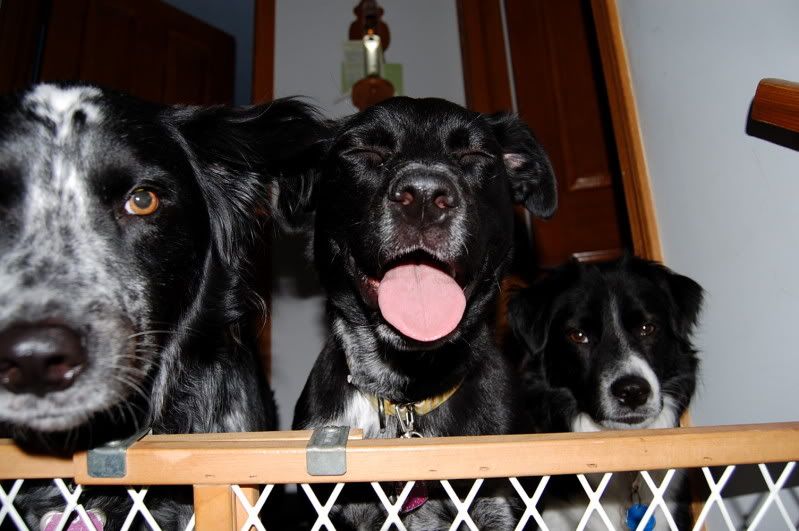 I love these boys.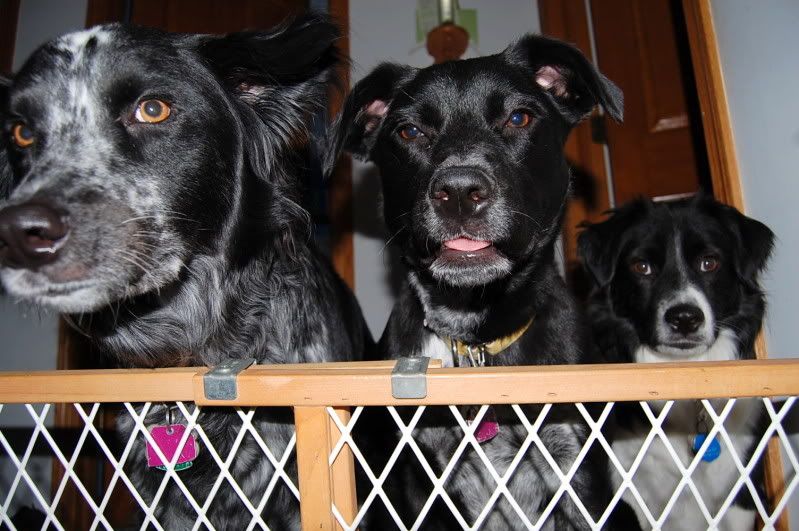 REMINDER: Contest for the free collar ends SUNDAY!!! Keep twittering and entering! :)