I came home from my 9 hour work shift today to find 3 dogs loose in the kitchen: Qwill, Shiner, and BAXTER! He was unmuzzled, untethered, and playing fetch with my sister while bumping noses and walking by the other two boys! We are taking things even more slowly introducing him to Trophy (who can be a bit too IN-YOUR-FACE for some dogs), and it will be a VERY long time before he is formally introduced to Koda (who has enough issues of his own) but his progress thus far is AMAZING! He hasn't even been here two full weeks!!
I am so excited! And the two books i ordered to learn more about treating reactivity and dog-dog aggression arrived in the mail today. They are
"Click to Calm"
by Emma Parsons and
"FIGHT! A Practical Guide to the Treatment of Dog-Dog Aggression"
by Jean Donaldson. I'll let you know what i think of them :)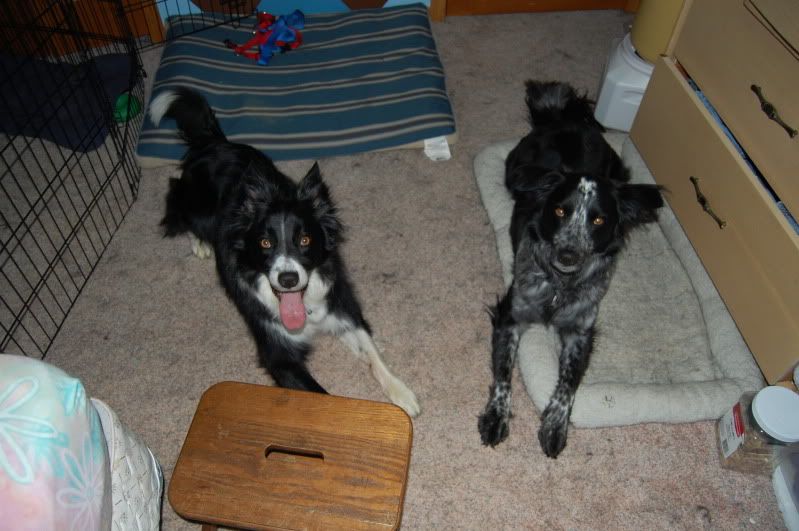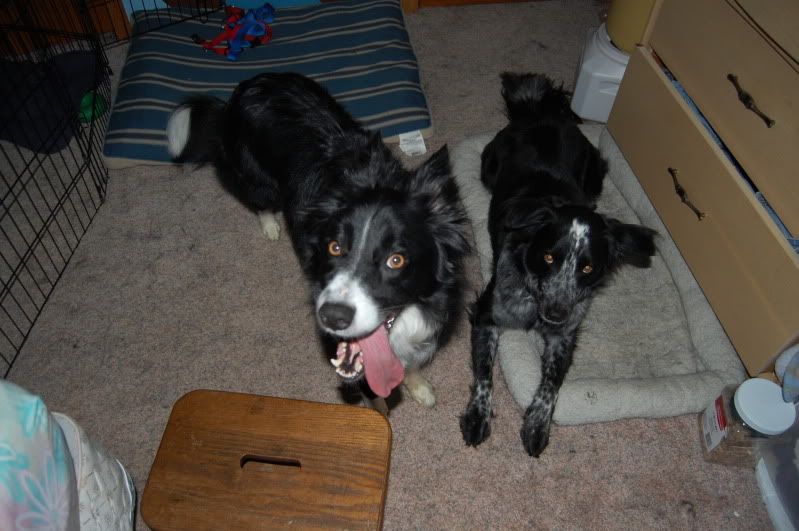 And finally, I have a job interview tomorrow with a doggie daycare and overnight boarding facility. It would only be a part time position to start, but I'm SUPER excited and hopeful anyway as the less hours i have to work at my current job the BETTER!!! Cross your paws for us!