Baxter loves to play frisbee.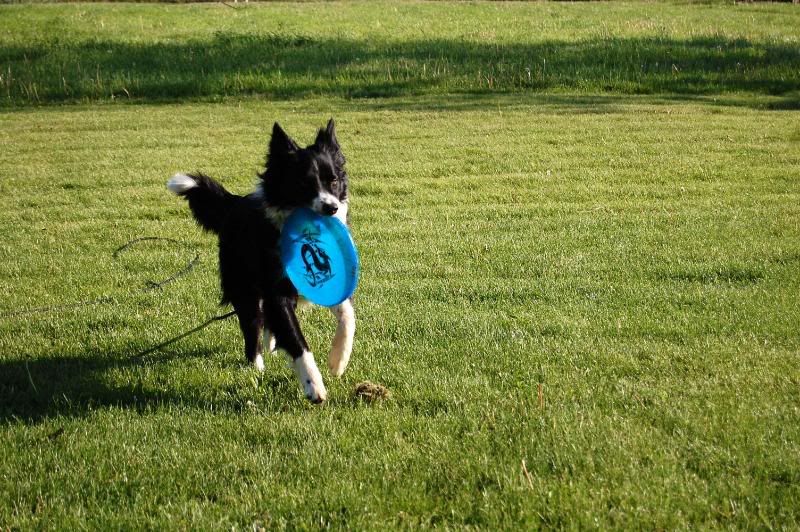 He's actually pretty good at catching them, but i didn't get any good catches on film.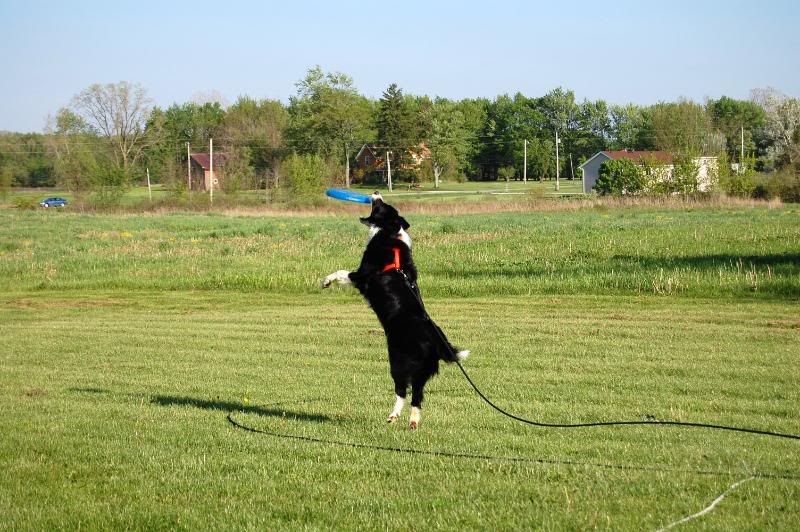 can you really say "on film" when your camera is digital? what are we supposed to say instead? hmm... must ponder that...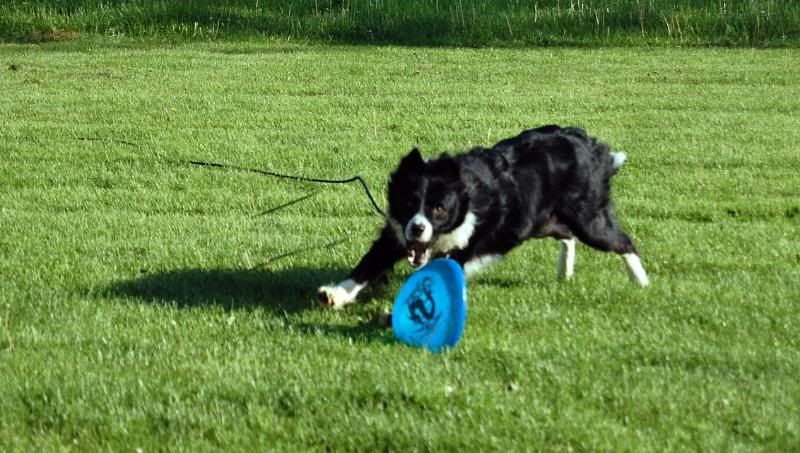 Such focus
He knows how to keep his eye on the disc!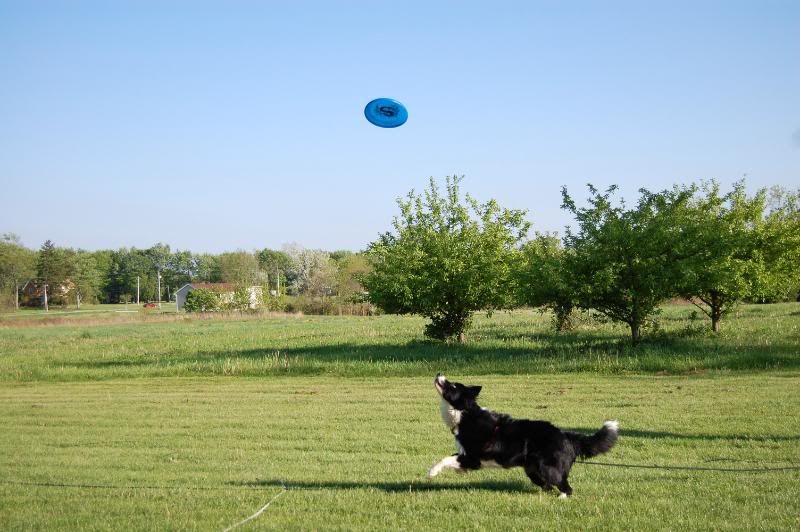 rawr!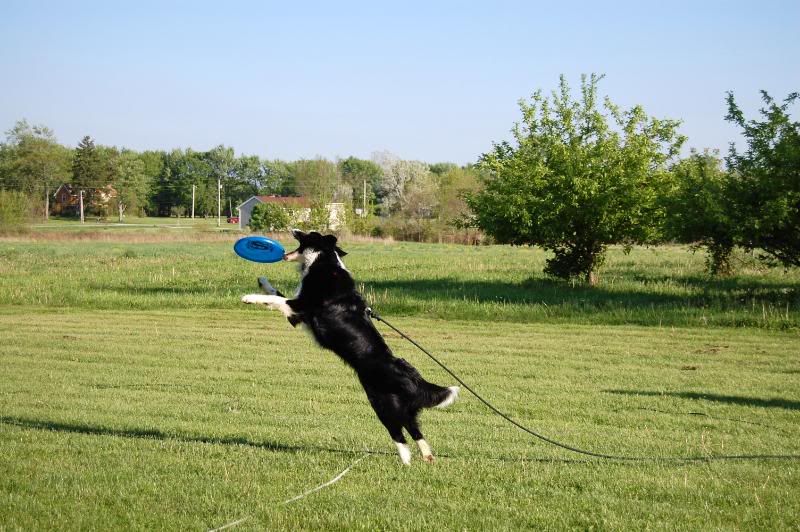 nom!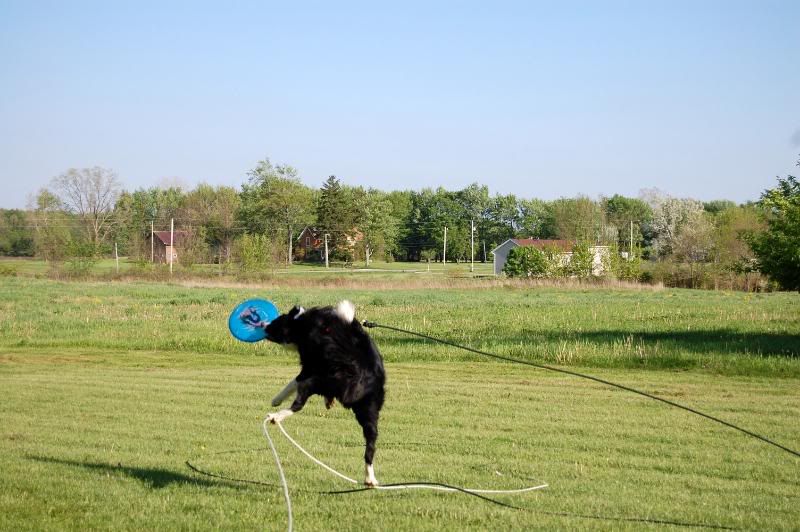 If you have never checked out
"Just Another Dog Blog"
i highly suggest you do. She has two border collies, Bella and Kate. The following photos are my tribute to Kate, who, try as she might, just can't catch the ball. We lovingly refer to this as "pulling a Kate" so if you hear me mention it in the future, now you know why!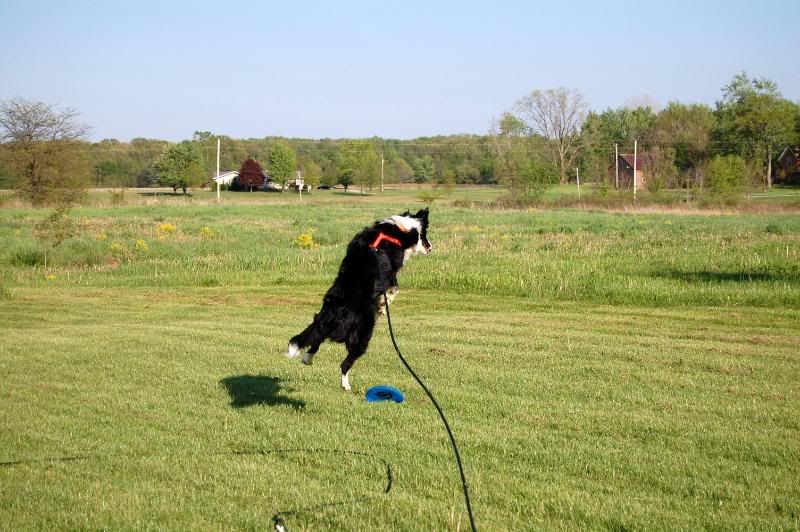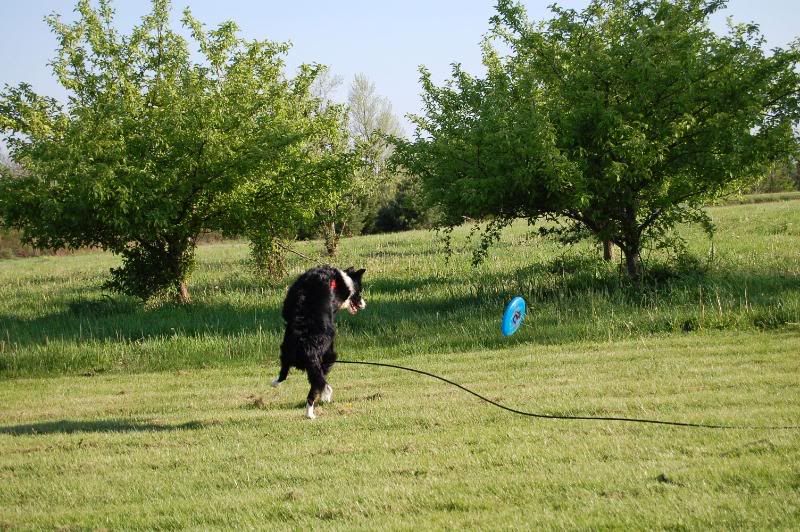 Silly boy. He also LOVES to play with the Jolly Ball. Probably more so than the frisbee, but since he slobbers all over it and then rolls on it trying to catch it he ends up all slobbery and grass stained, so i prefer frisbee to this game.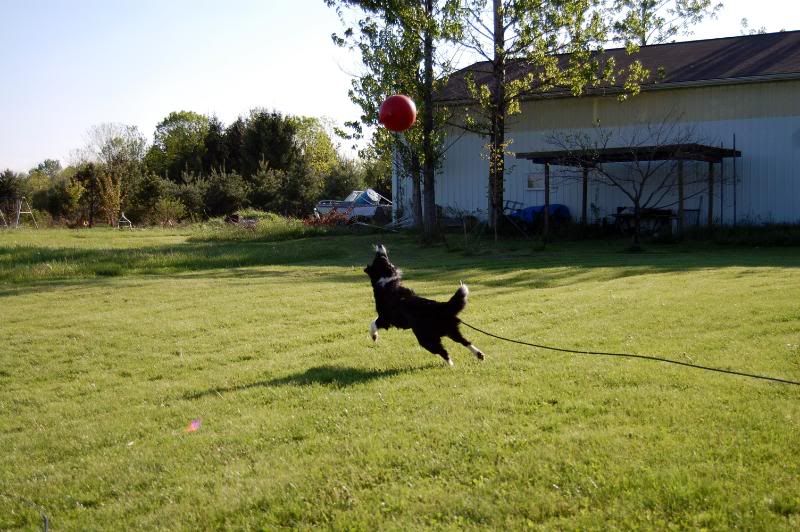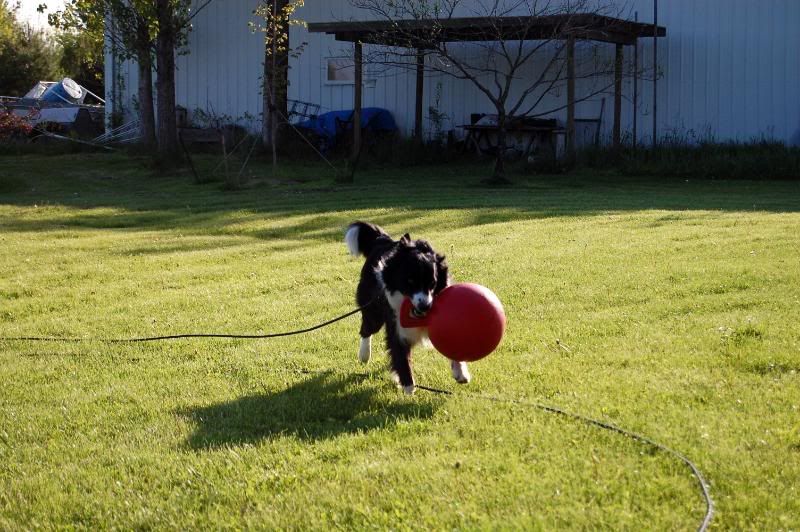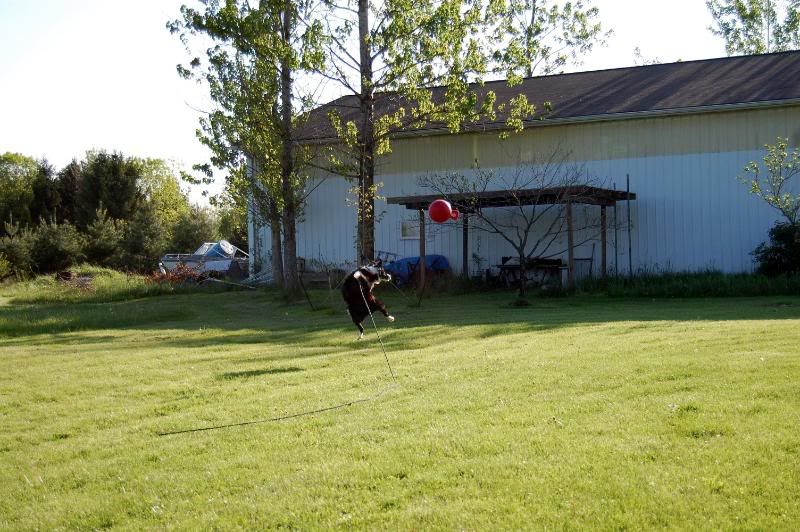 That's a good Border Collie right there - nice and tired!!!