...or I'm going to get an in focus closeup of Shiner if it kills me!
and i did it too! After trying....a lot.... but i did it!
See? Shiner in focus!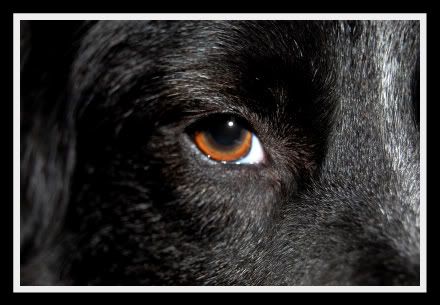 And now for something entirely creepy, Qwill and Shiner have identical eyes!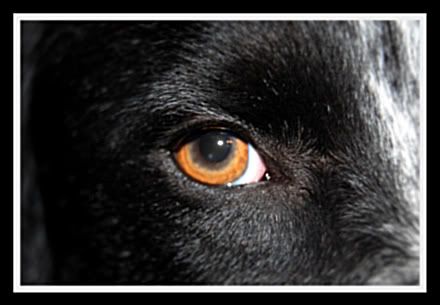 So does Trophy!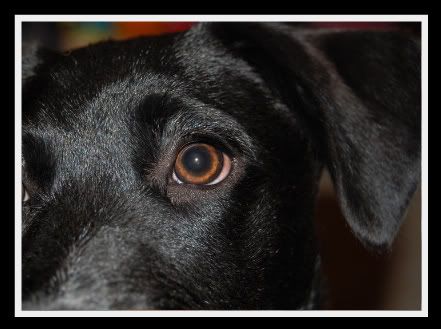 Do these boys know they're not at all related? I doubt it...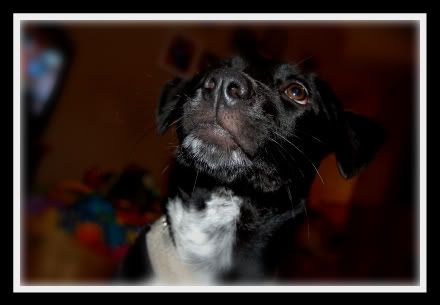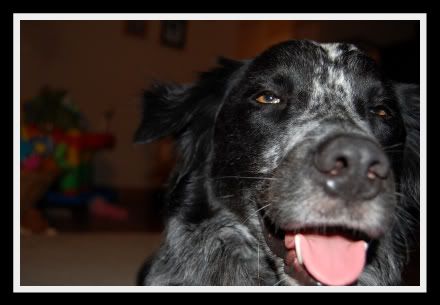 (look! i did it twice!!)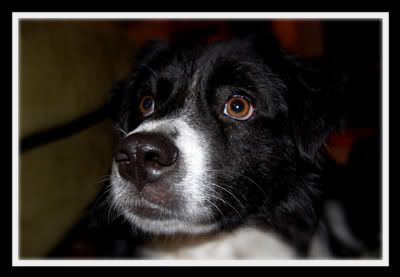 Let's not forget the banana!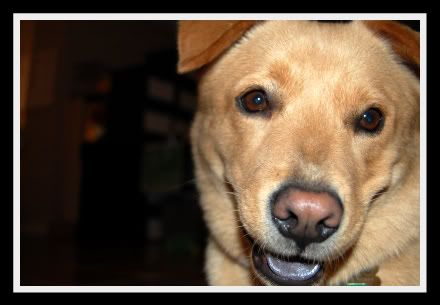 Oh, and the reason why i love photographing puppies? for every good shot they give you 20 of these: